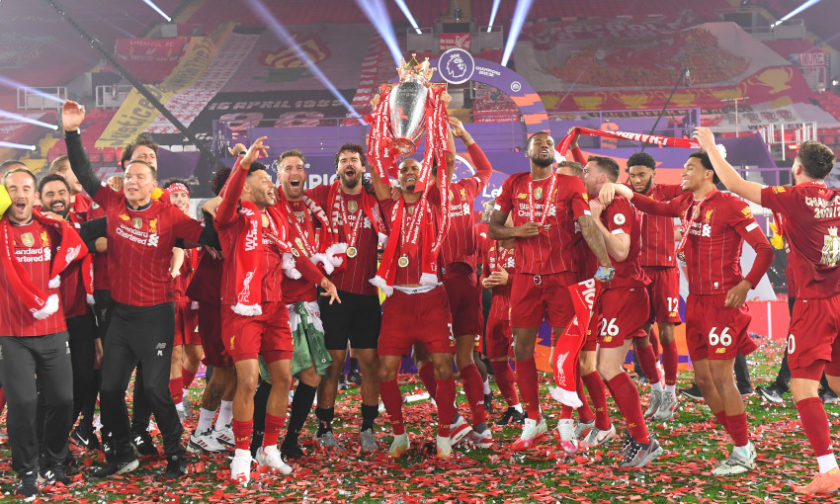 Written by TTT Subscriber Mark Cohen.
It's always interesting to look at numbers and statistics after a weekend in which one feels the world has gone against him or her.
In a short recap – Liverpool got completely done by more bogus officiating, Manchester City strolled to a 5-0 romp, Manchester United recovered (quite superbly) from a 2-0 half-time away deficit against a very good team to win, and neither of Chelsea or Spurs suffered a gut-wrenching punch to the ribs, albeit a draw was not too bad a result for Liverpool league-table wise.
Right then – we're just over 25% through this season. Liverpool have already suffered from:
No crowds still, continuing to negate the fearsome Kop – allowing 2000 in from Sunday won't make much difference.
A 7-2 loss away at a team likely to battle relegation.
A truly shockingly bad time with it from VAR, in part due to lady-luck, but also largely to official negligence of the worst kind.
Season-ending injury to a talisman, and long-term injuries to many important members of the squad, as well as multiple lay-offs during a fixture glut.
An off form striker who we all absolutely idolise (and who is thankfully finding his form slowly now).
Yep, it looks like it's going to be a long, hard, season – for Liverpool's opponents.
With all the aforementioned challenges, and the continued Covid upheaval, it appears as though the old adage of consistency is winning the day.
Liverpool, under Klopp, the finest manager in operation in the world presently by a country mile, are revelling in the manager's vision.
Is there another team in the league who could withstand the loss of these particular 5-6 first team certainties and still sit atop the Premier League? Even given United and Chelsea's largesse, and City's bewilderingly huge squad, the answer is no. Klopp's coaching is the difference.
Klopp trained and honed his team over five determined years, first working on their physical touchstones, then carefully implementing systems, before finally turning his attention to the cerebral aspect of his team's approach.
This multi-pronged, meticulously designed coaching jamboree has left Liverpool operating in 2020/2021 out on their own, consistent in an unsurpassed ability to control game states as we will soon see.
The rest of this article is for TTT subscribers only. If you would enjoy quality content like this and troll-free debate, there's a tab at the bottom where you can sign up.
[ttt-subscribe-article]