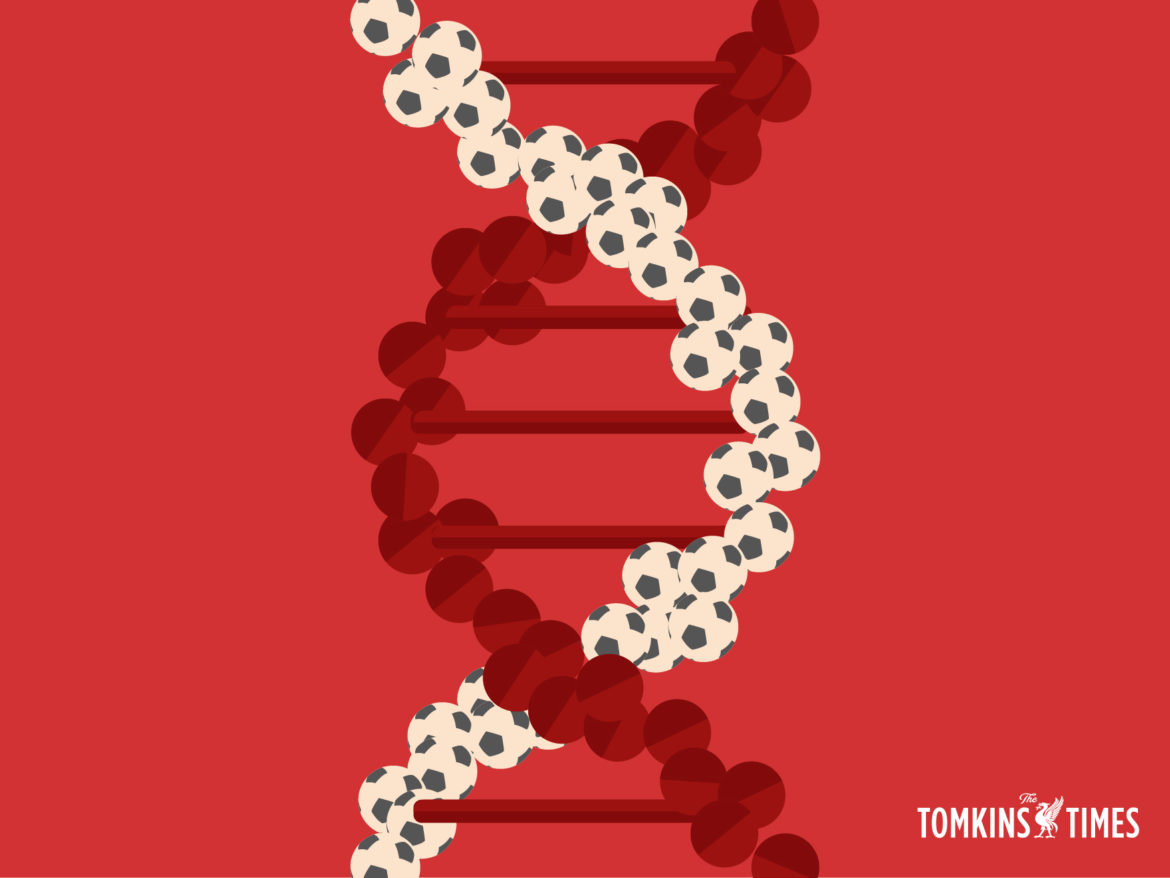 Intro by Paul Tomkins
Halfway through last season I had the idea of creating a DNA database of Liverpool's goals – in response to the notion that the Reds only scored headers from set-pieces, which coincided with a run of four headed set-piece goals in late November/early December, but which gave way to a dozen consecutive goals scored with fast and/or free-flowing football with barely a header anywhere in any of the moves. 
These were at least two defining and yet deeply contrasting types of "Liverpool goal". Then there were other factors: the many scored from fast or clever throw-ins; the many goals that involved Virgil van Dijk at the start of a move; the many goals that involved the ball being switched fully from one flank to the other, and sometimes back again. 
There were the slow moves; the fast moves; the short moves; the long moves. There were those that began with the goalkeeper, and those that came about from a final-third press. There were even goals – plural – that came from opposition corners. (Alas, there weren't many penalties. Have I mentioned how few penalties Liverpool get? At least the Reds have gained three in 2020/21, which is already close to the season average of the last few seasons.) 
I didn't get the chance to finish the analysis (which involved detailed video analysis from the start of each and every move, using scouting software), as Covid-19 struck and I spent time re-writing Perched: Jürgen Klopp's Liverpool FC – Champions Of Everything, before the season resumed, games came thick and fast, and there wasn't time to properly analyse the post-lockdown matches. 
That said, I will be finishing the analysis in the coming weeks, and writing an article about the DNA of all of Liverpool's goals in 2019/20 (Premier League and Champions League).
However, I thought that it would be something that Andrew Beasley could take and run with for this season, and as such have asked him to do a monthly look at the various characteristics of the Reds' goals, and to build up a picture as the season unfolds, to which we can add video footage. Andrew has found additional things to look at, that hadn't occurred to me, and hopefully this will be a regular feature that paints a varied picture of the way that Liverpool get the goals that win lots of games.
This article by Andrew Beasley is for subscribers only.
[ttt-subscribe-article]