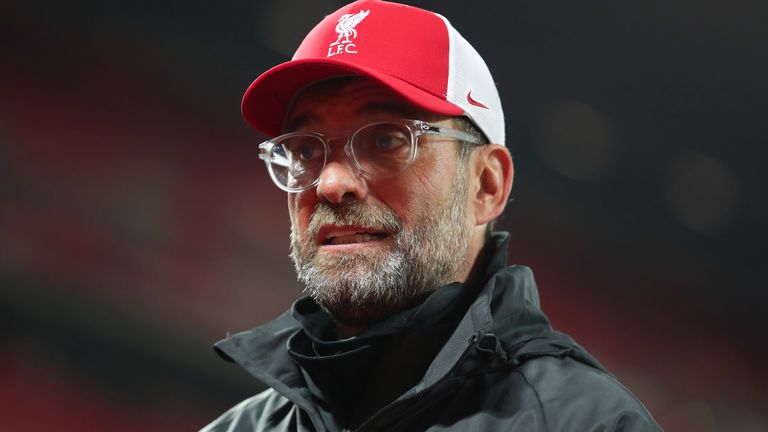 It amazes me that people still fail to understand the importance of "team wavelength", often fetishising individuals but not understanding the group dynamic. Unless they are – or rather, were – the sensational Diego Maradona, the team trumps the individual. Only a handful of players in the history of the game could win things in weak sides.
Team unity, understanding and cohesion – team dynamics – is one of the things I've focused on increasingly (I've covered the science and research in my past two books), and while a new player might arrive and instantly be on the right wavelength (like Diogo Jota), the more common reality is that, in order to do that, there's usually ten other players already gelled as a machine. (And it's still likely that the new individual will take time to settle.) 
There were only four "first XI" players in the Liverpool lineup, and one of those was just coming back after Covid-19. At the moment, Curtis Jones, who made his debut almost three years ago, is starting to find his feet and look good enough to at least do a job (and in time he will grow and develop into something much more), but as a pair at least a year behind him in terms of development at the same age, Neco Williams and Rhys Williams are going to need more time, as they're still quite raw. It's all part of the process. (Idiots abusing young players, or indeed any players, on social media doesn't help. Players are almost always trying hard, but confidence is vital.) 
If this XI played together all season then it would get better. But obviously it still wouldn't be great, as it's nowhere near the best XI, but also, nowhere near the most gelled XI. Even a year playing together wouldn't equal the three years that most of the best XI, on average, have. And the missing players are often the ones who can provide an extra spark, even if it still needs the team to be on that same shared wavelength to regularly excel.
The more new players, young players and reserve players, the weaker the combinations – and so it becomes harder for every new player, young player or reserve player when thrust into the team. You hope they play better than this, but it's not easy. And needs must. Battles can be lost as long as you win the war (an apt analogy, with the walking and non-walking wounded currently at Liverpool).
When the matchday squad is full of teenagers, three of whom have to start, and you're so short of numbers that you put a second keeper on the bench – maybe to play in defence at this rate – then you can't expect too much. Ditto when three of the back four haven't even played a dozen games for the club in Europe, let alone ever played together. [Edit: it seems it's common, with the increased subs in the Champions League, for teams to name two keepers on the bench. But the point that Caoimhín Kelleher could have ended up playing centre-back is only half a joke.]
And when you're playing a good side who rested players in their league game at the weekend (which Liverpool can't really afford to do very often when trying to defend their title), it's harder still. An empty Anfield on European nights also feels deflating, in contrast to the generally more quiet league games.
It says a lot when the Champions League is the easier competition for Liverpool to rest players, due to the fact that the Premier League is about the only place in this mad Covid world that doesn't allow five subs. Of course, Liverpool also had some leeway in the Champions League, having won all three previous games. 
The result is important, but having at least 11 fit players for the rest of the season is far more vital. Andy Robertson and Fabinho had been carrying or returning from injuries, and plenty played a load of international football up to just a week ago. The physical load on these players is immense, and the more injuries, the greater the physical load on those who are fit.
The second half of this article is for subscribers only
[ttt-subscribe-article]