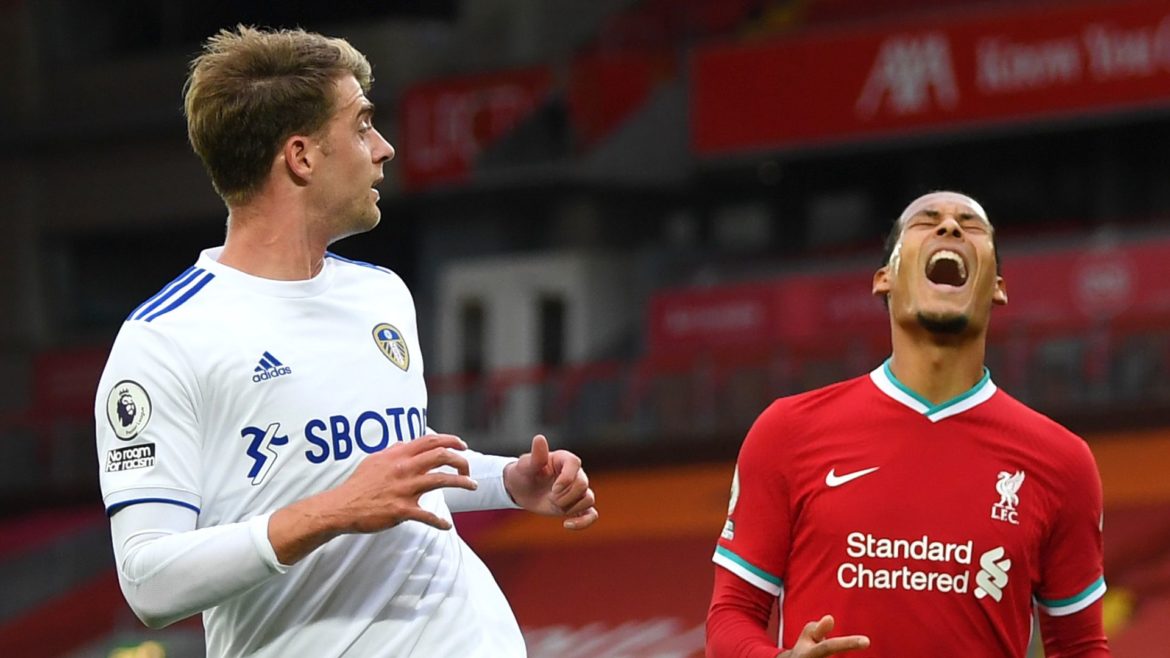 Statistics correct as at September 15, so the Chelsea win is not included.

Newly promoted teams are not accustomed to scoring three goals in a Premier League match, particularly away from home. Aston Villa, Norwich City and Sheffield United netted at least three times in just seven of their collective 114 matches last season, and that dropped to just once in 57 games on the road.
Even then, the one instance occurred when Villa won 5-1 at Carrow Road; you have to go back to February 2019 to find the previous example of a team who were freshly up from the Championship scoring three times at the home of a more established top flight team.
So irrespective of the fact that Leeds have been statistically the best team in the Championship for at least two seasons, it was unusual that they scored three goals at Anfield on the opening weekend of the 2020/21 season.
But while it was strange in that Marcelo Bielsa's side are Premier League new boys, it continued an unfortunate theme for Liverpool, who have been conceding a lot of goals recently. And though the mind immediately focuses upon the post-title-securing period which began with a 4-0 loss at Manchester City, the rot effectively set in at the winter break.
In their 14 league matches since they had two weeks off in February, the Reds have conceded 21 goals. It's an unusual period of arbitrary length, but you have to go back over four years, into Jürgen Klopp's first part-season in charge, to find a worse goals against record over a 14 game stretch. In fact, only 44 of the club's 1,064 runs of 14 games in the Premier League era have been worse for conceding goals than the one the champions of England have just endured.
And in only one of the 444 streaks of 14 league games since the beginning of the 2008/09 season have Liverpool had a lower save percentage than they have posted most recently.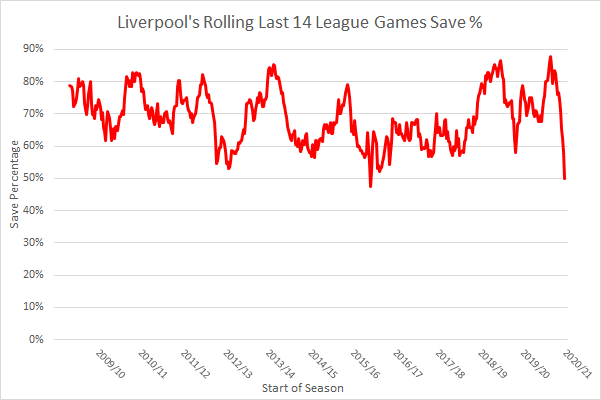 Remember Mignolet and Karius and Lovren and Skrtel and all those guys you recall the errors of? They didn't deal with opposition teams as badly as the current crop led by Alisson Becker and Virgil van Dijk have been doing of late.
The rest of this article is for subscribers only.
[ttt-subscribe-article]