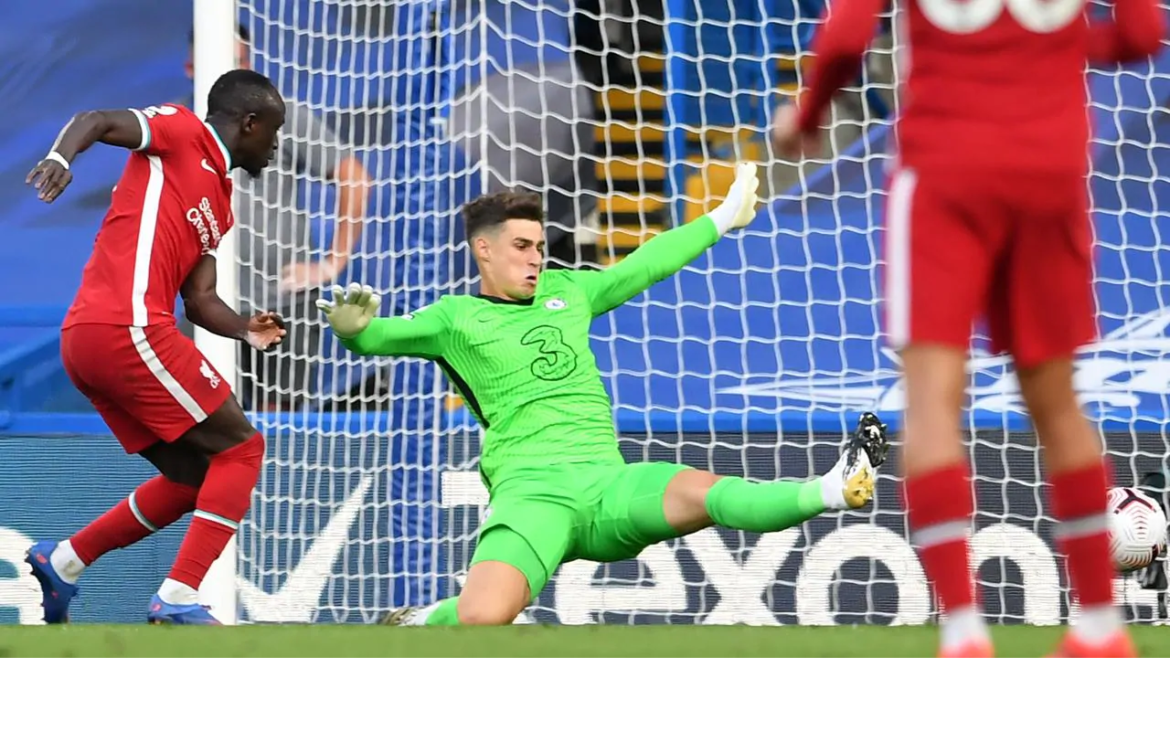 Andy Robertson passed the ball to Sadio Mané, as he so often does. The Senegalese striker then played it past Reece James' right side and set off to his left. But Bobby Firmino wasn't sharp to the potential pass, and Fikayo Tomori got there first.
Whether he was annoyed with the number nine or himself, Mané was clearly frustrated. He didn't let it bother him though, and set off towards the Chelsea penalty area. At the point Tomori laid a simple pass back to his goalkeeper, Mané was two or three yards from the corner of the Blues' box. No matter the distance, he set off in a straight line to close Kepa Arrizabalaga down. You never know what might happen, right?
As he passed Firmino, the Brazilian pointed towards Jorginho, his countryman providing the most likely pass option for the Chelsea 'keeper. Mané changed the angle of his run, blocked Kepa's pass, and was able to slot the ball into the largely unguarded net. Press the opponent, recover the ball, and almost certainly wrap up the game; Klopp heaven (as you can see here).
While this recent example is one of the best you'll ever see, it's hardly a first for the Reds. Indeed, I looked into their prowess for provoking errors in a TTT article almost three years ago. But data has moved on since then, so we're now able to look into how many mistakes the opposition make per press, and what the expected goal value of the subsequent shots is.
Oh and, in case you didn't notice, Liverpool won the league last season, so it's probably worth looking into how crucial these opposition blunders were along the way.
The rest of this article is for subscribers only. 
[ttt-subscribe-article]