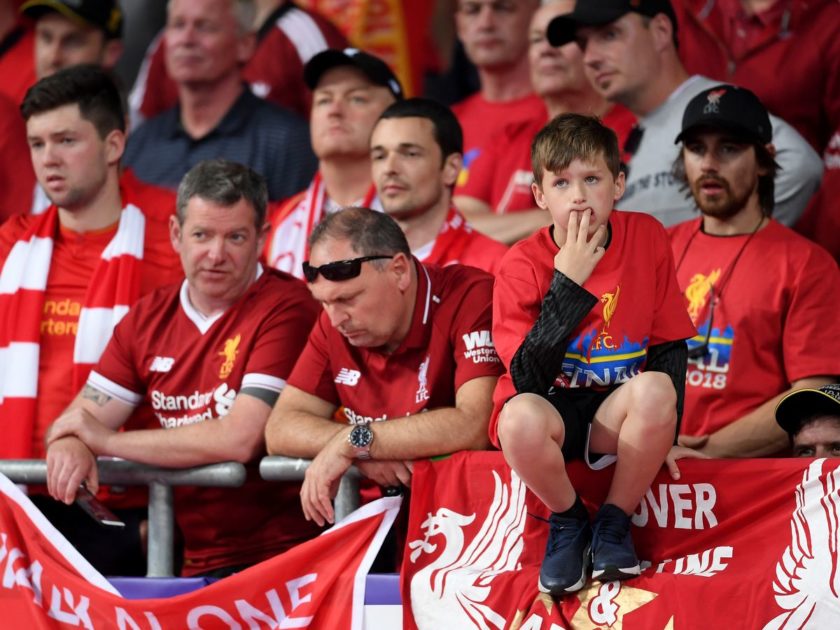 Written by TTT Subscriber Jonathan Naylor.
"There is then, literally, nothing to describe it. I have exhausted all the available options. I can recall nothing else that I have coveted for two decades (what else is there that can reasonably be coveted for that long?), nor can I recall anything else that I have desired as both man and boy. So please, be tolerant of those who describe a sporting moment as their best ever. We do not lack imagination, nor have we had sad and barren lives; it is just that real life is paler, duller, and contains less potential for unexpected delirium."

Nick Hornby, Fever Pitch, describing Arsenal winning the league in 1989
Tonight We Fly
It was on the third replay. "That's a clear handball… Look! … They must give that… They have to give that don't they…Surely?!". I'm not clear if I was talking to myself, family members who had remained sitting on the sofa or was addressing the VAR team at Stockley Park.
Even the less than vigilant VAR referees had spotted it. Fernandinho was sent off, Willian converted the penalty and it would take 2 goals by 10-man City in 12 minutes to deny us.
The feeling on the final whistle at Stamford Bridge was utterly glorious. I can't recall feeling quite as euphoric even after Istanbul or Madrid. But even so, it seems a bit over the top. Wild celebrations after one set of eleven players I don't like beat another set I like even less. To clinch a trophy for my team that they had been >99% likely to win since January 24th (according to 538) and even the most pessimistic supporter (let me introduce myself) knew was a matter of when not if.
What a season. What incredible highs. But also, watching a large proportion of the games was – for me at least – almost unbearably stressful. These are the different sides of the same coin. Without the stress, the final outcome – at the end of games and for the season overall – wouldn't be quite as euphoric.  Still, the thought does occur to me that it might be healthier to actually enjoy games as they take place, not just the result and aftermath. So why did the 2019/20 season, amongst the finest in Liverpool's history, feel like such a slog at times?
A Monkey's Built a House on Your Back
Thirty years of hurt is not an accurate way to describe the intervening years since number 18. However, what is undeniably true is that no other team has come so close on numerous occasions without winning the damn league thing.
The lowest title winning points per game since we last won in 1990 was Leeds in 1992 with 1.952 (equivalent to 74.2 points over a 38 game season). The table below shows all the teams which achieved >74 points (again, when converted to a 38 game season) between 1991 and last season – in other words, a points total that could theoretically win a title.
The rest of this article is for Subscribers only.
[ttt-subscribe-article]