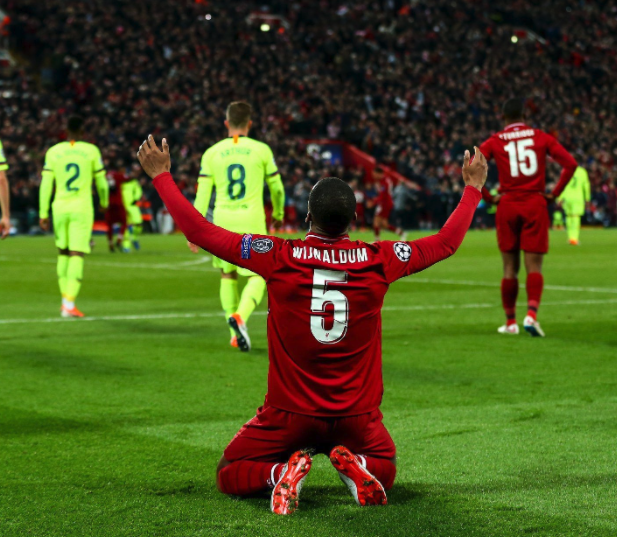 Best posts of the week, as chosen by Chris Rowland and Daniel Rhodes:
Here are some comments we've picked out this week:
1 – Jeff on what Thiago Alcantara could bring to Liverpool:
I want to repeat two points I made elsewhere. To play for Jürgen Klopp as a midfielder you have to be a hard working lad who competes from the first whistle until the last whistle. If you have seen Thiago play you would know he passes this test. Second, if you are a midfielder and you want to play for Klopp, you not only have to do your defensive duties but you have to do them at a high level and anyone who has seen Thiago play knows he is a talented defender who does all the hard work defensively that Klopp demands. I know people think of him as highly creative midfielder with world class technical ability but the simple truth is he is an out around midfielder who fits into what Klopp demands from his midfielders.
To me he is a lad who will give Liverpool's attack a different look and make it far harder to stop Liverpool from scoring goals and winning matches. We all know the age of Liverpool's front line and to me Thiago if he in fact comes will improve Liverpool's chances of winning either the Premier League Title or the European Club Championship or both in the next couple to three or four years.
I know everyone thinks of him as a creative player but in fact he is an all around midfielder. The only possible objection to him lies in the area of injury and fitness and I see not reason why Liverpool's medical, physio, and fitness people cannot develop a program to keep him on the pitch in 30 or more matches next season.
2 –  NickM discussing one key aspect of Liverpool's training under Klopp:
Trent Alexander Arnold has talked before about the time before or during which he made his debut. Just like with Neco, TAA was put up against Salah and Mane everyday in training for several months.
He talked about how much he hated that period, knowing that he would have a torrid time in training day after day. It paid off though and he has a CL and PL winners medal and has been runner up in both in just under 3 seasons.
Coaches and managers talk about shielding young players and protecting them but it is about doing that in the right way and the right time and very much depending on the nature of the player.
Training is exactly the right place to expose them to the brutal reality of the PL day after day, coaching, testing and pushing them to become better more rounded players.
Klopp is a very holistic coach who sees the bigger picture and his whole approach and attitude is designed to bring out the best in players, and create a culture of constant improvement from the youngest to the oldest and we are reaping the rewards of this.
3 – A notable display of unawareness by Paul Ince in Krishaldo's post:
Paul Ince on Silva getting a statue for City: I don't see a statue of Henry or Bergkamp outside the Arsenal stadium
Narrator: there are literally two statues of both players outside the Emirates Stadium.
4 –  L7Kenny on Bernardo Silva's tweet about Liverpool supporters reading a book:
It's funny Bernard wishes for Liverpool supporters to read books… if he cares to send us Man City's (uncooked) financial ones, then we will gladly spend time reading these.
5 – Thundyr paraphrasing a FourFourTwo article about Europe's big 5 leagues:
https://www.fourfourtwo.com/features/europes-leagues-have-never-been-so-predictable-but-the-solutions-might-be-worse
A nothing article of itself, which makes some statements and then develops none of them, it does provide some questions that merit discussion.
The premise is simple: in the last nine seasons only the EPL of the Big 5 Leagues has had more than three different winners (with five).  In Italy, Juventus has won all nine, in Germany only Klopp's Dortmund stopped Bayern winning the last nine.  In France, PSG have won seven of the last nine, with Monaco and Montpelier on one each.
Spain has seen one of Real or Barcelona win eight of the last nine, with Atletico Madrid the odd man out. In other words, of the last 36 seasons in these leagues, no team outside Juventus, PSG, Bayern, Barcelona and Real have won more than one, with 32 titles between the five named clubs.
Moving away from the article: once one includes the EPL title winners during that period (a supposedly impressive five: City [4], Chelsea [2], United, Leicester and Liverpool [all 1]), one finds that in the Champions' League no side won the title that had not also won its league more than once during these nine years – except for Liverpool (who had no domestic titles to its name at the time!). Real Madrid (4), Liverpool, Bayern, Barcelona, Chelsea (1 each), with this seasons' final still to come. A likely PSG-Bayern final will stay with the established paradigm.
What can we say about this? PSG, Juventus and Manchester City are the only multiple domestic league winners without a CL title in the same time frame, which is intriguing considering their domestic dominance. Perhaps it is precisely this domestic dominance that leaves them short in Europe? 
The Messi-Ronaldo/Barcelona-Real Madrid duopoly has seen far greater European success for Spain than any other nation. Chelsea (and before them winners Manchester United who reached the final in three of the four years before Chelsea won it) and Liverpool have CL titles in this era, coming from perhaps the most competitive league of the group, strengthening this theory.
But Bayern have one CL victory as well in that time, and history suggests they have league dominance!
And yet that supposition is flawed. For three seasons, Bayern had significant competition at home while Klopp was in charge of Dortmund, losing consecutive league titles to the now Liverpool manager but winning the title in the same year they lifted the CL: at Klopp's expense in the final! Domestic competition is clearly key.
While Juventus have reached the final twice in the last five competitions, so too did Atletico Madrid from a far more competitive league, losing to their city rivals Real both times! At a time when English football seemed at its most intense, with Manchester City pushed to extremes by Liverpool, English teams held all four finals slots in the Champions and Europa Leagues. Although Manchester City themselves were noticeably absent from the finals while at their supposed peak, one should remember they were eliminated by English sides in both seasons Liverpool reached the final.
This season could be the true outlier: the leagues were poor in general. Barcelona and Real Madrid fought the closest league title race in several years, but their performances ranged from poor to dreadful, particularly in Europe as the shortcomings of their aging sides became apparent under the spotlight of international examination. Similarly, Juventus were made to work hard for their league title (winning by a single point), much like Real, but their lack of "true" quality outside an aging Ronaldo has seen them fall short in Europe once again. By contrast, Bayern (13 clear) and Liverpool (18) won their leagues at a canter, while PSG are 12 clear with a game in hand but 11 left to play.
In the Champions League being able to fight for a win is paramount. With Liverpool eliminated by Klopp's kryptonite in Simeone's anti-football, and the Spanish, English and Italian sides generally being poor this season, it stands to reason that were Bayern and PSG to avoid meeting one another the final that is on the cards was always likely to happen (though Lyon could yet produce another upset, having eliminated Juventus and Man City). The last time a French club reached the final was also the last time a club from outside the Big 5 leagues reached the final; the eventual winners being Jose Mourinho's Porto in 03/04! In the last two decades only four clubs outside the Big 5 leagues have reached the finals: Porto, Ajax (94/95 and 95/96), Red Star Belgrade (90/91) and Benfica (89/90).
Having the best side in a weak league isn't enough in Europe. With Barcelona, Real Madrid, Manchester City all in decline and Juventus struggling to win a weak league, while PSG and Bayern are far too comfortable domestically, this competition is too easily won with money. As it likely will be this season, where Liverpool almost certainly put more effort into winning that elusive 19th league title quite apart from a "bad draw".
With English football likely to be extremely competitive next season, where clubs in the self-styled "European footballing capital" appear ready to break the bank on squad hotfixes, Liverpool players reaching their prime, and some stirrings of life in London, don't be surprised to see at least one English club in the semi-final next season. Barcelona and Real made the most of the "pass it to one of our superstars" football, and the slave labour oil money continues that tradition, but the teams that have to fight most in leagues of sufficient standard remain the most likely winners.
As the Mentality Monsters, Liverpool may still have the greatest edge.
6 – Tony on the facade of Barcelona ever being a well run club:
"Incidentally, no one has ever given me a convincing reason to explain why Barcelona's ballooning debt levels were accrued in tandem with a burgeoning academy. I thought that the main advantage of the latter was meant to be one of economic viability".
Barcelona was never really run well as a business, even at the time the world was drooling over the `greatest team ever`. I am quoting myself here, from a piece 8 years ago, (by god, in Tomkins Times years, this makes me old), merely to demonstrate that I am not falling prey to hindsight affliction. It was a question I had been asking then, without a suitable reply. I still cannot explain it.
Another theme concerned the incidence of serendipity. I posited the question that Barca may have been enjoying an outlier generation, which was highly unlikely to be replicated over time. Yet, most people were caught up in the fashionable allure of tiki-taka. As if the style alone, was a recipe for success.
"Whilst this is laudable, there is the serendipity of a golden generation to highlight; which I do so by first referring to Barcelona. Messi, Iniesta and Xavi were aged 21 years, 24 years and 28 years respectively when, in 2008, Guardiola became manager; La Masia delivered on time. This is the time Barcelona really seeped into world football consciousness; they had won their second European Cup in 2006 but the maturation of Messi was the bomb's detonation. Beautiful football gained another poster child. If you had eleven children, the incidence of three of them being geniuses may compensate for the other eight being more mortal; but, then, you could hardly accuse the rest of Barcelona's team of being ordinary".
A salient point here, is to note the winning of their second European Cup, in 2006. It seems pertinent to recall how many of those trophies Liverpool had already won, at the same juncture. Barcelona were exceptional at the time, but they had never been so adept in the preceding decades. And now, maybe some things start to fall into place when trying to plot where it all went right for the Spanish giants; and where it subsequently has gone wrong.
It was there. Right back there. And it was twofold. Firstly, the Club was not run efficiently as a business entity. Except the success on the pitch had camouflaged the insidious malaise. Secondly, it was not realistic to envisage that a squad replete with generational outliers, would recur ad infinitum. Yet, the eulogising of La Masia seemed to suggest that it held such guarantee.
Eventually, the 2 issues become entwined. If the business side was not efficient then it was always going to be a problem when the La Masia production line depleted in terms of stellar delivery. And it did. Beez has demonstrated how money has been inexpertly invested, and disastrously so. It seems to have been inevitable. God only knows what their future now holds. Koeman seems like an appointment to fill a vacancy, as opposed to having the credentials to haul a falling giant back on to its feet. Too many of the problems are external to whatever managerial talent he possesses. And even that is uncertain, with many having already pointed to his Everton tenure.
Joyously, however, the blueprint has now turned to a Liverpool red. Everyone wants to emulate us. But even this will be a mistake, especially when planning in the abstract. Take Mourinho, for example. Recently, he proffered `look at Klopp`. He was alluding to the time-frame that the German has had to achieve with Liverpool. But, incredulously, this omits a sizeable part of the evolutionary period. Not to mention other notable contributors.
His oversight is criminally myopic, for that reason. And stupid. You cannot wish for a future, based on a history you have conveniently sequestered.
FSG, the organisation who have turned us into a viable business entity, arrived a decade ago! Which is not to dismiss what Klopp has contributed, but to emphasise it. The success has been a fusion of talents and profound thinking. An illustration of the power of combined minds. Each with expertise and experience in different fields. In short, the fruit of cognitive diversity. Klopp`s managerial attributes, aligned with FSG`s business acumen, was a `when John met Paul`, moment. A union that would lead to world domination. Literally. And if the partnership has succeeded, it is notable where Klopp differed from Rodgers.
Rodgers had practically brought a Spanish template to Anfield, previously honed and polished in Wales. As Swansea Manager, he had given an interview to Jim White, whereby he candidly revealed his philosophical set-up. It basically paid homage to Barcelona. Yet, later on, the style would inexplicably change to a counter attack approach, at Liverpool. Or that is how it appeared to these mere mortal eyes. In any case, Rodgers rather then seemed to be tying himself up in knots. It did not seem clear where he was going. Possibly it was an error to adopt a style that many teams were already trying to counter. Maybe it was also question of style and substance.
Barcelona was not just about tiki-taka. It was also about the artists who practised it. And you don`t normally get Xavi, Iniesta, and Messi, in the same football team. (Neither do Barcelona, as we now well know). Although, Rodgers had at least brought the `Welsh Xavi` to feature in his red revolution. We all know how that one panned out. Transfers were not his forte. Neither was his willingness to work with others on this very issue. His intransigence became a problem. This was a huge mistake. If he did not have the personnel suited to a tiki-taka game, it was clear he was never going to assemble such a collective, independently.
By contrast, Klopp brought something different from the mode of the time. Heavy metal, gegenpressing, entered the English football lexicon, and no one really knew what to make of it. But it was new. This is a strength. Yet anything new, will draw mistrust and criticism, especially since it was yet to be proven in the Premier League. So it followed. The style would see injuries mount, it was not sustainable, or so some people had said at the time. This was actually how the script was unfolding. Nonetheless, it had begun to confound and disarm opponents. It got them guessing. This is really what you want and need.
Nobody had banked on what a partnership of Klopp and FSG could bring. Sourcing players, robust and durably suited to the style would follow. Backed up by a world class analytics team, it should give good reason for Mourinho not to singly focus upon the time Klopp has had. Time is like possession. It is not how much you have, but what you do with it. And Liverpool`s journey towards success arose from the mistakes and failures that FSG had already made. As they freely admitted, they knew the sports business, but had not really known the sport, (football). Now they did. And Klopp arrived at the right time. It is a blue print that cannot be replicated.
Klopp also brought balance. Not long after his arrival, he publicly conceded that our defence was `rubbish`. Indeed, it was. If attacking football was already assured, it was never going to be at the expense of issues at the other end of the pitch. Something that may have cost Rodgers, and Liverpool, a title. We can now see the radical changes made.
Mourinho may despair. Levy is highly unlikely to `fill holes above market prices` as we did by acquiring VVD and Alisson. And none would credit the Spurs Manager with the same kind of charisma that has led to players emotionally investing in Klopp; to the extent that they have done. That cannot be bought. It is an innate attribute, for the German; natural and effortless; his uniqueness more so rarefied, when compared to most other Managers.
There were two other themes explored in that 8 year old article. Some people had thought that I was signalling the death of tiki-taka. A heretical proposition. But I had not done so. I am forever guarded about predicting the future. Instead, I was pointing to it possibly beginning to unwind.
"I am not predicting that tiki-taka has had its day; I merely promote an awareness of that phenomena potentially unwinding. There is evidence, historically, to confirm that particular styles and tactics lose their allure when other teams learn to counter their effectiveness".
All this time on, maybe it is easier to accept that tiki-taka has finally unwound. And now, at Liverpool we have enjoyed the success of a different style. But even this is about to change. Which gives rise to that other theme. Apart from creating Liverpool in the image of Barcelona, why was Rodgers playing with his cards face up?
If Klopp had ushered in something new at Liverpool, he knew the element of surprise. He wanted to keep it that way. But he also knows that, given time, familiarity will reduce the potency of any system. Opponents begin to get a read on you. He has spoken in the media about wanting to avoid Liverpool being, `predictable`. Pepijn Lijnders went further. Speaking about the same wish, he even mentioned that other teams are getting used to what our full backs do. Of course, he refused to be drawn on what changes we may expect in the 2020/21 season. Nonetheless, the insight and proposed adaptation is welcome. We will watch, wait and anticipate that other teams will too, be disarmed. That`s the genius.
It is no secret really, though. Change is necessary by design, and not just for the sake of it. Anyone who has read Inverting the Pyramid, by Jonathan Wilson, will know that football has been a chameleon history of different tactics, formations and philosophies, in different time frames. There is not a lot to be gained by copying the established blue prints of other teams, since too much has been unique within their evolution. And a system becoming known is on its way to becoming obsolete.
But, thankfully, we have a Manager and his team, who realise that everything must come to pass…and move.
Articles published since last Friday, with excerpts:
Monday August 17th:
What Would Tiago Alcantara Bring to Liverpool FC?, by subscriber Andrew Tangas.
Thiago is a master of his art. What tool does he not possess? He has all of the tools I listed for Keita earlier (plus long passing), but, whereas Keita's are still being honed, Thiago's tools are sharpened to a fine edge. And perhaps most importantly, he also has the mentality to make use of these tools. Watch him play for Bayern and you'll see desire, composure and commitment on a regular basis. He orchestrates the midfield with both his words and his wand in the shape of a right foot. He commands respect in a team full of stars, because they know he knows. They know that to feed him the ball, to move where he demands, is to maximise the team's ability to win.
Wednesday August 19th:
Liverpool and Barcelona: Two Giants Heading In Opposite Directions, by Andrew Beasley.
2017/18
Barcelona net spend: €171m
Liverpool net spend: £17m profit
And so to the season, and the transfer between the clubs, that arguably led both teams to be where they are now. Not that you need reminding, but here we go: Barcelona received €222m for Neymar and reinvested it (and about €80m more) on Ousmane Dembélé and Philippe Coutinho. Liverpool in turn also effectively used their windfall to purchase two players, Virgil van Dijk and (the following summer) Alisson Becker.
There is no point in me even looking at any statistics here; it's abundantly clear which club got more bang for their buck from their pair of expensive signings.
Oh, and Mohamed Salah joined the Reds too, scoring 44 goals and assisting 14 more in his first season. Thanks to selling the unwanted Mamadou Sakho and effectively swapping Kevin Stewart for Andy Robertson, Liverpool beefed up their front line, solved their long running left-back issue and made a profit.
On the pitch, Barcelona romped home in La Liga with 93 points, but were undone in Italy once again, with Roma recovering from a 4-1 Camp Nou loss to win 3-0 and set up a semi-final tie with the Reds.
Liverpool prevailed, but fell at the final hurdle. However, as they had finished fourth for the second season running, they could at least have a crack at going one better in 2018/19. And after being 329 elo points behind Barca in the summer of 2015, the gap was now down to 111.