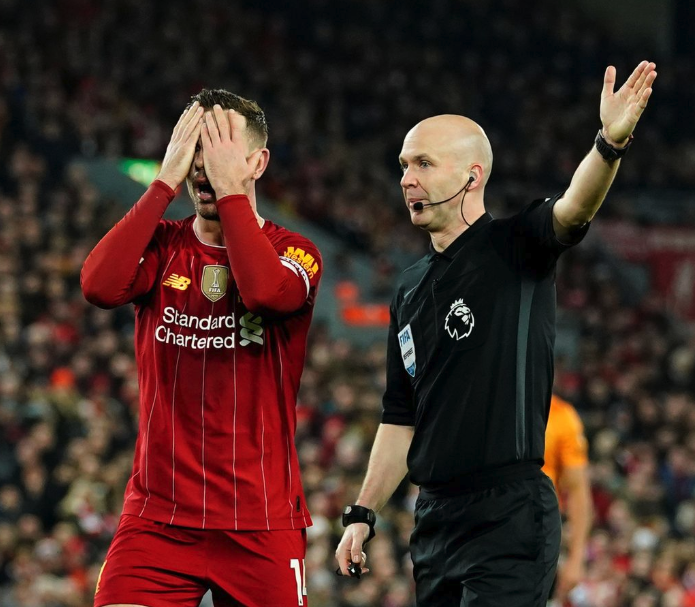 Best posts of the week, as chosen by Chris Rowland and Daniel Rhodes:
Here are some comments we've picked out this week, about football as well as coronavirus!:
1 – Jeff on the need for pay cuts for Premier League players:
As a general statement football has been run by irresponsible people for a long time and the debt reality is not going away and indeed will get worse. In addition, the lower leagues in England and leagues in various countries throughout Europe depend on supporters attending matches to survive and this revenue is gone and on one knows when it is coming back.
The only question is how many clubs will go bust and how many clubs in the so called rich leagues will see their financial picture become bleak. I think it is stating the obvious in England  that there will be any number of bankruptcies in the lower divisions and large numbers of players in those divisions will simply disappear from football. I suspect from some rough back of the envelope calculations that at least half of the clubs from the Championship down will go bust and fold and I suspect that roughly 5 times in the Premier League will be lucky to avoid going bust or will go bust.
The players have shown they have no idea what is happening and I suspect they will wake up one day to the reality that I have just talked about and have talked about. Today, they have already so severely damaged the finances of lower division clubs and some Premier League clubs that concessions in the future are a classic closing the barn door after the cows have bolted.
For football to survive anything like it was before covid-19 caused the game to shut down and will almost if not certainly impact next season, the question is their a way for football as we know it to survive? The only answer I know of is a massive government funded bail out. I cannot think of another source of the funds that will be needed for the game to survive.
Now, the interesting question is if government funds save the game what conditions will come with the money? Will there be a ban or a reduction in overseas players? Will there be limits on how much a club can pay its players whether we are talking about limits on pay to individual players or limits of a club's total wage bill? Will there be clauses that dictate how much it will cost supporters to attend matches? I could go on and but I suspect there will be some interesting and perhaps onerous strings attacked to any state money.
If anyone can advance any ideas that come to terms with the need for the funds for the game to survive, I am all ears. I found Krish's ideas interesting but in view of the funds needed his ideas do not begin to come to grips with the problems of the lower leagues and do not raise anywhere near the money they need to survive let along help the Premier League clubs that are in real trouble.
2 – Stevenson1988 talking about the shortcomings of the UK government:
I never cease to be amazed about how little knowledge people possess of the things that are important to them. As an example, if I walk into a Mercedes showroom to look at a particular car, I would expect any half decent salesman to be aware of the strengths and weaknesses of the opposition – BMW, Audi, Jaguar etc and how they stacked up against his Merc – they never do. I remember sales training courses when I was told a couple of things: there is no short cut to success, but if there is; it's knowledge. Secondly, there are 3 stages to selling: the initial raw enthusiasm, the acquisition of knowledge when you try to impress everyone with how much you know then, finally, when you mix the knowledge with the enthusiasm to put that knowledge to good effect.
What wouldn't we give for some politicians who had even a modicum of the right level of knowledge and had attained level three of selling – ie how to use that knowledge. You get the odd one, but from the evening briefings, through interviews with the likes of Andrew Marr or Andrew Neill and then on to Question Time, why are so many of them so lacking in the fundamental knowledge required do their jobs properly? When I have to give a speech or make a presentation, I prepare meticulously: fail to prepare and prepare to fail, and all that. Yet with our politicians you sometimes feel as though they've wandered into the wrong studio and weren't expecting awkward questions at all – or like Johnson at PMQs, getting angry because the Leader of the Opposition did what the Leader of the Opposition is supposed to do: ask questions and hold the Government and PM to account. God only knows what Trump's aides must think every time he opens his mouth because they must wonder what the hell is going to come out this time. Or Johnson's when they must wonder if anything will actually come out other than a succession of errs!
There have been a number of cock-ups in dealing with this pandemic. Most politicians around the world have been cut a certain amount of slack because nobody has sen its like before. Yet some mistakes have been down to elementary issues of poor planning, over promising and under delivering, dithering etc. Some have been down to bureaucracy gone mad, with a top down, Government knows best attitude. However, throughout it all, there has been a fundamental inability to be able to articulate the thinking behind certain actions and to hold their hands up to the problems – and if I hear one more time that we are about to produce world beating something or other, the TV is in jeopardy. We can't even claim to have the leader who speaks the world beating amount of bollocks, because Trump has cornered that market! I just need somebody to tell me as it is. The R rate in the north west is above one, so we risk going back into more draconian lockdown, yet the north west is a large area made up of many different towns and villages. Prosperous Lytham lives cheek by jowl with faded round the edges Blackpool – with some of the poorest areas in the whole country. There is no comparison between the 2. Also, I know they want to keep us all afraid – or maybe not today – but what is the genuine risk level in the community, rather than in care homes and hospitals? I found out this morning that somebody I knew well, and have known for over 40 years, died last night from the virus. She almost certainly acquired it from her husband who had just returned from an overnight stay at the local hospital where, because he was bored whilst awaiting transport home, went for a walk around the hospital – and nobody thought to stop somebody in their 80s doing that! I just feel like a resident in an asylum where the lunatics have seized control – and I can see no way out.
3 – Jeff again, asking whether money is the reason why Liverpool did not follow up on Timo Werner:
Does anybody here know for a fact why at the end of the day Liverpool decided not to sign Werner? Could it be that Liverpool have found a player who would be a far better fit for the club or who would cost roughly the same or cost more and the savings from passing on Werner will allow the club to bring in the player? Could it be that the club believed that Firmino was better as a part of the front 3 than Werner and bringing in Werner to play in the front 3 and dropping back Firmino would weaken the side? Could it be that from watching Minomino is training sessions the club concluded it would be better with Firmino in the front line and with Minomino in the mix as either an attacking midfielder or covering the wide positions and dropping back Mane and Salah into a just off the front line position?
Everyone assumes that cost was the only reason why the club passed on Werner? This may be true but it also may not be true. To me the question that should be asked do you trust Liverpool under Jurgen Klopp to make wise decisions that will be proven in time to be smart decisions? Personally, I think the evidence is they know what they are doing and have spent money wisely whether we are talking about bargain basement signings or record signings. Since we know for a fact the transfer window has not closed, it seems to me logical to suspend an definitive statements on what Liverpool will or will not do in the transfer market this year until the close of the transfer window.
4 – Thundyr on the return of football:
Top piece, Mark.
My immediate thought re: stadiums behind closed doors is that our fixtures at Anfield may be unchanged in terms of referee "lenience", but everyone else in the league will suddenly learn what we have to put up with in every home game: a referee determined to give you nothing. I am sure that, without the home crowd baying in the the ears of the officials, home sides will not be as comfortable against the better clubs. We're used to the referees doing their best to ignore the Kop, but how will everyone else cope, I wonder? Wouldn't it be ironic if we suddenly get a slew of Kop End penalties awarded by VAR during this period where the referees have only themselves as a reference for where the line is?
C'mon you brilliant Reds. Let's smash Everton, crush City and win the whole damn lot.
5 – El Indio on a similar theme:
The least important thing among the list of important things is returning.
The number 19. Ah the coveted number 19. How many attempts have we made to get there? I remember the Houllier, Rafa, and Rodgers charge. We were just part of the conversations but never the finished product.
For those who have regularly followed the Reds for the last 50-60 (Maybe 70-80 as well out there) odd years it must be a welcome sight to think about this wonderful club adding a bit of certainty of the Championship in this unforgiving uncertain world that we have.
Livelihoods, jobs, homes, incomes are being lost day in, and day out. And the most important lives are being lost.
The sacrifices that all of us, are making to survive this pandemic, is quite heroic. And the people out there still battling the health crisis are like Luke, Leia, and Han (+Chewie – how can you forget the big furry guy) of the first rebellion leadership.
In the middle of all of this, the Big German from small town Glatten is the hope, and role model we never asked for but hoped for.
Look at all the good memories. That Dortmund comeback. That Barcelona comeback. The places we have traveled in the continent. Every time you cover yourself with a Liverpool scarf it brings about a recognition that is unparalleled in this world. The finals (good or bad days combined), the songs, and then the celebrations even if they are across the world.
Leaders across the world cannot unite like the German (Exceptions to this are some of the leaders from Korea, New Zealand, Germany). His message cuts across the gender, culture, and geography.
For any idiot belittling the achievement just look at the points tally. Fuckin' hell even the Dark Lord himself might come out and say, 'Wow! What a fuckin' rebellion'
(The fact that we will also bring about a change in the winners column from the past decade of oil rich sheikh money, gas money from Russia, and fluky win during the worst imaginable Premier League season in history)
I hoped one day we would point to number 19, and say this is where it all began. The decade of dominance. The celebration can come later (As I realized a few weeks ago after cancelling all my reservations, and saving some money) but we can hope to savor with just a glass of our favourite drink when the title is sealed.
After all, Liverpool's title charges are built on hopes of millions (and delivered by step jumps by a team of elite athletes, and back room staff 😉 😀 – but that is a conversation for another day).
We must enjoy any commentary about it (because dickheads will be dickheads, and there are many Gary Neville's of this world who just don't get football like we do), and enjoy the moment when it arrives.
Thanks for the wonderful thought provoking article, Mark. What a way to start your Friday morning, and that 5K run! 😀
Articles published since last Friday:
Tuesday June 9th:
Matches That Meant Most To Me – No. 9, by Matthew Beardmore.
Chelsea (H) Champions League Semi-Final Second Leg 3rd May 2005
It felt different. It had started the same as always. Clock-watching from about 12pm. Praying nothing urgent would come in to look at during the afternoon, and then racing out of work at bang on 4pm to get up to Liverpool.
As I walked up from the car park, I sensed it. The anticipation, the noise, the excitement and yet determination of the fans walking alongside me. I usually go into the ground, get a cup of tea and sit down with a programme on the concourse. Tonight the concourse was empty, but the noise coming from the stands was something else. I decided to go and take a look. I was hit by a wall of noise: songs, chants – the stands already seemed full.
I went to my seat – a seat I didn't use all night. I didn't tend to sing back then – the key I sing in hasn't been discovered by musicologists yet. That night I sang. I sang my heart out. I lost my voice early in the second half. I kept singing. I felt it was making a difference. WE were making a difference. We were kicking every ball, cheering every Liverpool touch, booing every Chelsea touch. Supporting the team. Luis Garcia scores – has he? Yes – the roof comes off. We're bouncing.
A short breather at half-time. I chat to the lad next to me – he's come up from Cambridge – he can't believe the atmosphere either. We spend the second half singing. We hold our breath twice: once when Djibril Cisse has a chance on the break to seal it, but Cech saves. Then the Gudjohnsen miss. The proverbial 'time stood still' moment.
The final whistle. The realisation. We're in the final. I already know I won't be in Istanbul – I can't afford it – this has therefore become my final. Hugs aplenty with the lad from Cambridge, and other people I don't know. I eventually tear myself away – aware that I do actually have to be at work tomorrow.
I walk back to my car. I ring my dad – he's ecstatic for me, and for Liverpool who have ended up being his second team because…well, he's had no choice with me. I'm stone cold sober, but I feel drunk on the joy I have. On the drive home (and reflecting over the years) – I realise this is it: I belong. I am a 'proper' fan in my eyes. I may not be a Scouser. I may not go to every match, but I live and breathe this club.
Thursday June 11th:
Nine Matchdays Remain – How It Looks For the Premier League by Mark Cohen
On the 16th August 1977, they found the King dead in his bathroom in Graceland, Memphis. On hearing of the news, Elvis' longtime manager Colonel Tom Parker, without skipping a single beat, retorted: "This changes nothing."
There are many at the Premier League who would love nothing more than to Tom Parker the last nine or so rounds of the season.
We're only talking here about things from a football perspective mind, if you want information that is true and correct about Covid-19, go straight to (link for thread), probably one of the finest collection of good media around the virus on the entire web.
Right then – so from a footballing perspective, the Premier League will have everyone believe that from June 17 it's business as usual. Sure there are no crowds, but these guys are professionals. As such, they'd expect a similar level of football seen before lockdown, with similar outcomes.
This probably won't be the case.
The rest of this article is for subscribers only…
[ttt-subscribe-article]