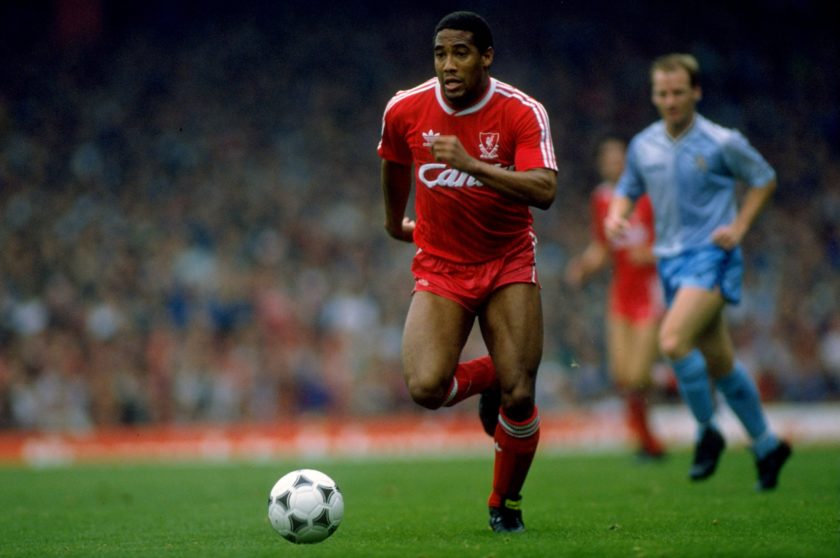 Written by TTT Subscriber Mark Cohen.
Right then.
As Liverpool fans, this one should be hard. So many days, so many memories.
In South Africa, when still a little boy, I was spirited away in, what felt like the middle of the night, with an older cousin to watch Roma in '84 on TV.
My memories of the evening are skint though, withered from the time past and my just 5-year-old mind, I can remember only flashes. The wood of the bar, the noise of the other lads. In my mind they were all grown men but in reality they must have been just 15 themselves.
What about Michael Thomas in 1989, a bitter one, but what an imprint nonetheless. "Here comes Arsenal's last assault…" I can remember the commentator now. I was sitting with my parents watching, my mum had lived in London in the '70s and had supported Spurs and Arsenal. She wanted the Gunners to lose though – because her boy wanted Liverpool to win.
No, it's not that.
How about 1996 and Newcastle? What an experience. Keegan hanging over the hoardings, Collymore prancing up the touchline.
Maybe 2001 Alaves. We'd built ourselves back up from a real nadir, we'd taken a cup treble. It was delicious, but more so, of what we thought was to come.
2005? Of course, this must be every Liverpool fan's greatest ever experience, at least until Barcelona which could only match, not better it.
But perhaps neither is the one that meant the most?
It's 1991. I'm 11 years old, a very formative time in a young man's world. Liverpool would shortly fall off our perch, but on this particular day, we were still Champions of England, for the 18th time. It is important to remember this context. If you were born before 1985 about, you really only knew Liverpool as a bastion of excellence. A vessel for unfettered footballing thrill and genius. To know Liverpool then was not to know or understand glorious failure. It was to know glory.
Anyway, it was Saturday the 13th April. It was Elland Road. Of course it was a Saturday, an eleven year old's dream day once a week.
At that stage we rarely missed a match that was televised – but that was only around seven or eight a year. I recall us needing to win the game to stay in touch with Arsenal (Arsenal again), and I had gone over to a close friend's house to watch.
The memory is particularly vivid for me because his old man, long since passed, was a huge Spurs fan, loved the Dutch side of the 70s and was generally a football nut. My dad was a rugby man through and through, so most of my footballing knowledge came from my friend's father. Indeed, even at that stage, he was waxing lyrical about this Leeds team and we all sat in their ancient living room to watch.
The rest of this article is for Subscribers only. You can sign up for lots ore great content like this by using the tab at the foot of the page.
[ttt-subscribe-article]