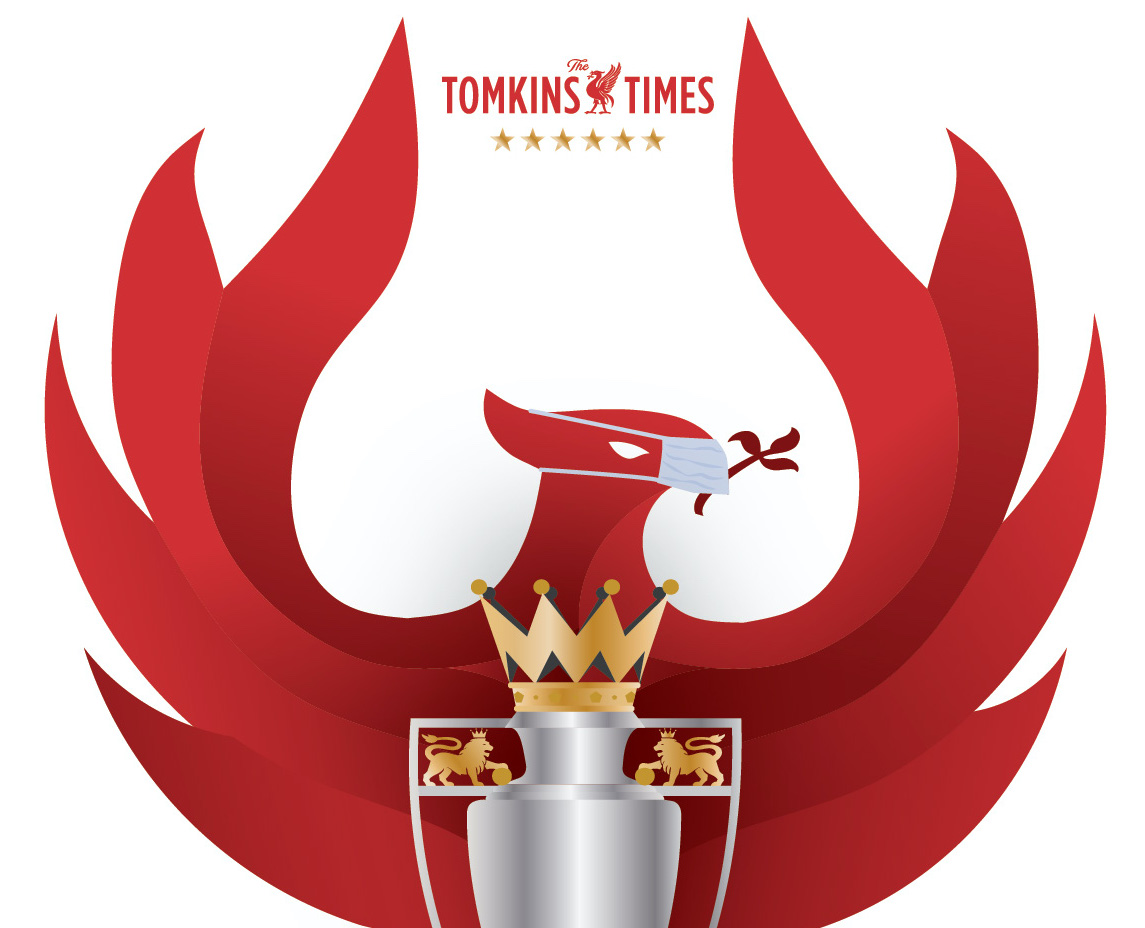 What follows is a section of a chapter from my upcoming Liverpool FC book, which – Covid-19 pending – will be released once the season finishes. Subscribers can preorder an exclusive special two-book edition at the end of the piece.
Sgt. Pepijn's Jürgen Klopp Club Bond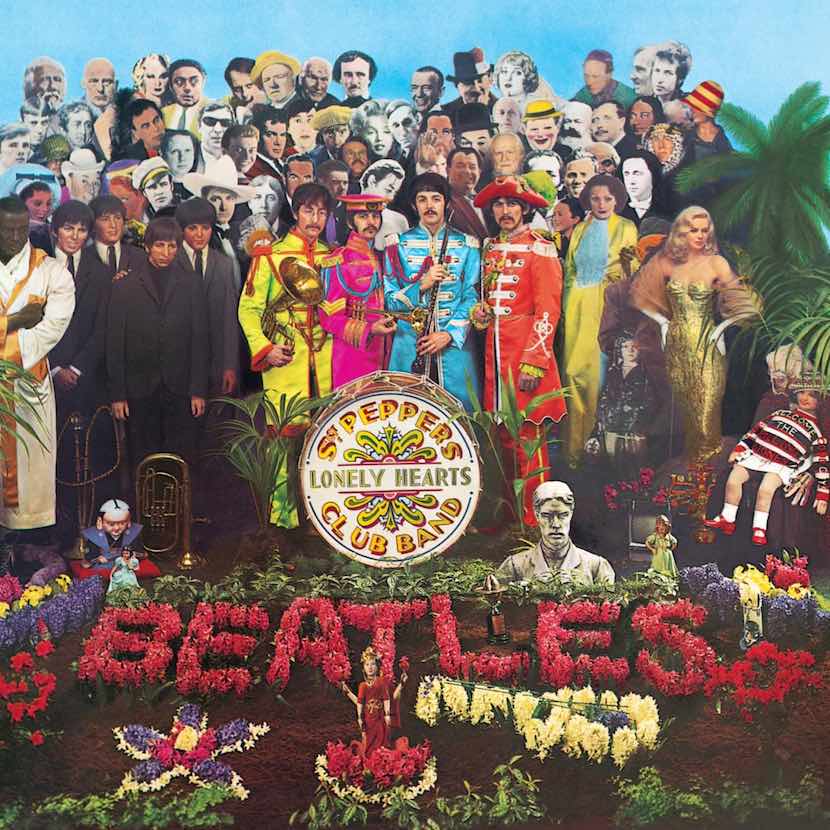 The genius of Sgt Pepper's Lonely Hearts Club Band – objectively the greatest album of all time (based on any number of polls) – was down to two men: John Lennon and Paul McCartney. Okay, to be more specific it was down to four men: John Lennon, Paul McCartney, George Harrison and Ringo Starr, aka The Beatles (you may have heard of them? – four Scouse lads, mop-tops, etc, but by 1967 sporting some rather wonderful moustaches). 
Okay, five men: John Lennon, Paul McCartney, George Harrison, Ringo Starr and producer extraordinaire, George Martin.
Now I come to think of it … six men: John Lennon, Paul McCartney, George Harrison, Ringo Starr, George Martin and pioneering sound engineer, Geoff Emerick.
A small number of key players, but look further, and it gets bigger. 
This sample material and exclusive offer is for TTT subscribers only. A normal version of the book, without the accompanying second book, will only go on general release after subscribers are sent their copies.
[ttt-subscribe-article]
The saxophone sextet Sounds Incorporated, who lent their horns to Good Morning Good Morning; Neil Aspinall, credited with tambura and harmonic. Mal Evans, noted for "counting, harmonica, alarm clock", and the famous final piano E chord, which followed the forty-piece orchestra in A Day in the Life. Not all of these contributions defined the album, but they were still part of the mix.
Then, what about all the other support staff at the Abbey Road studios, from the technicians down to the tea lady? (Or tea man; but this was 1967.) Next, what about all their partners and families, supporting the band during its most creative – but also fracturing – phase? Or the pop artists, Peter Blake and Jann Haworth, who designed arguably the most iconic album cover of all time, as would befit the most iconic album of all time. 
Then, the record company, EMI and Parlophone, and all the executives who took risks on a gang of raw scallies with some promising tunes, funny haircuts and enormous hutzpah; and even the workers at the famous EMI vinyl factory in Hayes, which I could see from my bedroom window when growing up (and which, as an aside, is more or less where Stockley Park – of VAR infamy – is located). 
And so, if you follow the analogy, Liverpool Football Club's success these past couple of seasons is still all down to Jürgen Klopp, right? 
Okay then, maybe not all down to the German genius. You get my point. 
He is perhaps the George Martin of it all: the facilitator; although obviously Klopp is himself a very public figure, whose personality is that of an A-list star. By contrast, even though he received recognition as the 'fifth Beatle', Martin was not one of the glittering stars of the enterprise – they were Lennon and McCartney – and nor was he even one of the less-heralded players, Harrison and Starr, who also wrote songs for the album, and were actual Beatles. But he was the man responsible for bringing it all together. (You could argue that the Beatles would have been just as good without Starr, but nowhere near as good without Martin.)
Not only was Martin's job to produce the most innovative sounds and to shape the tempo of songs, or to sense where an instrumental break might best be placed, he had to hold together the egos; at a time when Lennon and McCartney, as the world's most famous songwriting duo, were starting to mostly write alone. Klopp is to Mo Salah and Sadio Mané what Martin was to Lennon and McCartney: the man to get them to produce their best, to fire their imaginations, to have them excel as individuals but also create harmonic beauty. Obviously the metaphor falls over in certain senses, but the general gist remains applicable. 
But then Klopp, as surrogate for Martin, also has his Geoff Emerick; indeed, it's Liverpool's own Sgt. Pepijn (to Colonel Klopp).
And beyond Pepijn Lijnders are a whole host of vital 'players' that underpin the unprecedented success.
To be continued … (in the book!)
What I've shared is just the setup – a mere taster. The writing of this predates the big musical debate we've had on the site this past month, but Sgt Pepper's Lonely Hearts Club Band seemed an ideal example of how many levels of vital contributions went into the process. (These days you can write, record and release music on your own, all from your bedroom, but the go-it-alone model does not apply to football.) Some of the people involved were arguably replaceable; others were essential; but overall, a large team of people with disparate talents was needed to pull it all together. 
I've also emailed a couple of PDFs of chapters – two which deal with the on-pitch events earlier in the season – to those who have preordered. If you preordered the book and didn't get the chapters and want them (I sent them to your PayPal email addresses), email me at paul@tomkinstimes.com to request them. Equally, anyone who preorders from now on can do the same. I'll send the emails in batches once I have enough. 
To preorder the new book, along with the new My Day At The Match anthology, use the links below.
The second option is to also get a signed copy of Mentality Monsters and last season's My Day At The Match, and if you want the Mentality Monsters sent before waiting for the new book, let me know.
ORDER: Just the new book + the new MDATM book
ORDER: The new book + the new MDATM book, plus Mentality Monsters and the 2018/19 MDATM book
.