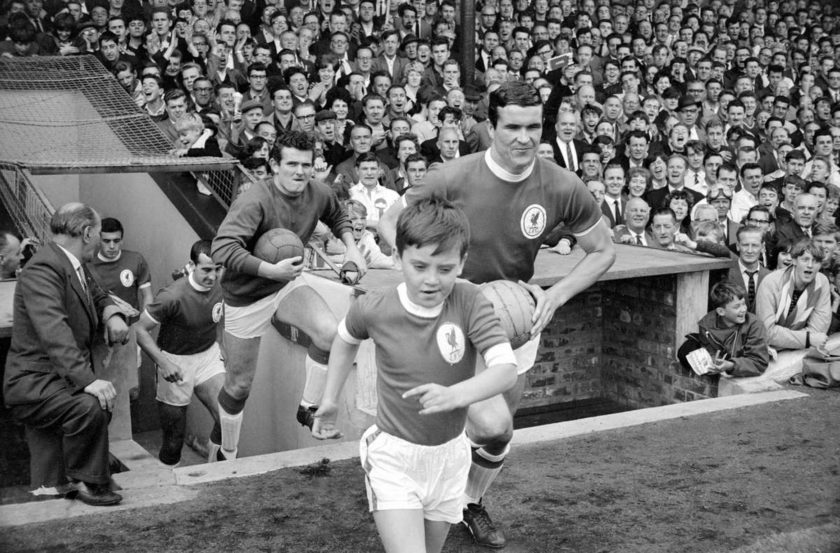 By Allen Baynes.
A daunting title for someone whose first game was in 1961. Obviously not all of those since have had the same meaning but given that now, as a season ticket holder, I still get excited about going to the game, every game, you can see that there is just too much history for me to pick out just one game. I thought perhaps a quick trot though the last six decades might be interesting, certainly for me, but hopefully for the reader as well.
I was born into a family that had both Red and Blue in it; my Dad was a Spurs fan, he arrived in Liverpool via convoy escort duty in World War 2, met my Mum who was a WREN and stayed. My Dad loved the game and became friendly with Bob Paisley who, for a brief period in the 50s, trained my Dad's works team, (Unit Construction). So, my Dad became a Red and he took me to my first game – at Goodison Park. Not to see them but to watch Ian St John make his debut against Everton in the Liverpool Senior Cup Final. The Saint scored a hat trick, but we lost 4-3. However, that day changed my life and set the course which I am still following.
You will know the feeling as you walk up to the game, the smells, the noise the anticipation, that was all part of my first match experience. We left our house in Makin Street, walked down County Road, up Arnot St, (past my school), and on to Goodison Road, and there it was. Goodison, the home of the Blues, the then Premier team on Merseyside. Home to the fans who laughed at us Reds, described themselves as the 'School of Science'. How sweet that I can look back and know that we were the club that put that particular school into Special Measures. Ofsted not required.
The rest of this article is for Subscribers only.
[ttt-subscribe-article]