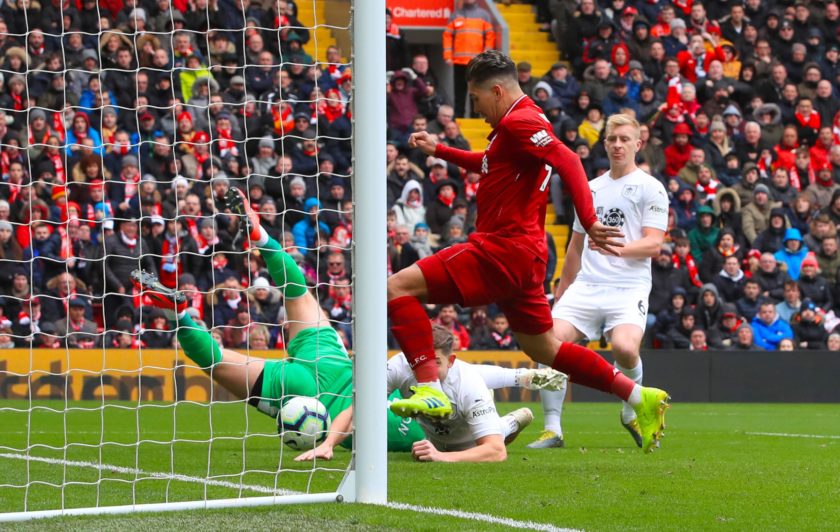 By Hemal Shah (TTT subscriber humdul1).
Liverpool 4 Burnley 2, 10th March 2019.
This was a very special day. I was taking my 9 year old son for his first match at Anfield. I had been holding off taking him there due to the fact it is such a long day travelling up from London, but decided I should try to take him up (during our hopefully championship winning) season. I managed to get four tickets from a mate so I could go with my friend and his son, who is the same age as me and that would make the journey easier for all of us. This would be the second Liverpool match they both would have watched live – the first being a 4-0 thrashing of a Barcelona side containing Messi, Suarez, Busquets & Pique at Wembley. I remember my first being a 1-1 draw vs a 17th placed Derby County in 2001. It was an unmemorable match, but I will never forget that day. I am sure yesterday will live long in my son's memory.
When the TV schedules were announced a couple of months ago, the Burnley match looked attractive to go to as a 12.00 kick off would mean we would be back home by 8pm. The payback to that was an incredibly early start as Sunday trains were not as frequent or as fast. I did question my sanity slightly when my alarm clock went off at 5.45am but that was quickly displaced by my son's excitement and him taking record time to get dressed and have his breakfast. If only this was the case every day!
We were in Euston by 7.45 where I met up with Nari Singh from our parish who was taking my normal tickets. We caught up with my friend and his son, got some coffee and snacks for the journey and we got on our 8.15 train without much hassle – the train was surprisingly quiet – it seemed Virgin had laid on a second train to Liverpool and that looked busier. The kids got busy with card games they had brought, and the adults decided to wait for a full hour before we opened up our first beer. The train journey was pretty uneventful, we got into Lime Street on time and took a taxi to Anfield. Although it was quite sunny as we walked up to the ground, the wind was something else! I had a horrible thought of how this would help the big brutish Burnley players and braced myself for a difficult match. My son was loving taking it all in, his first glimpse at the stadium, the crowds etc… We were seated in the Main Stand Lower, right by the corner next to the Burnley supporters – but as we were on the 40th row, we were high enough not to be too close to them and get involved in the usual banter with the away supporters.
The rest of this article is for Subscribers only. There's a tab at the foot of the page if you fancy signing up.
[ttt-subscribe-article]