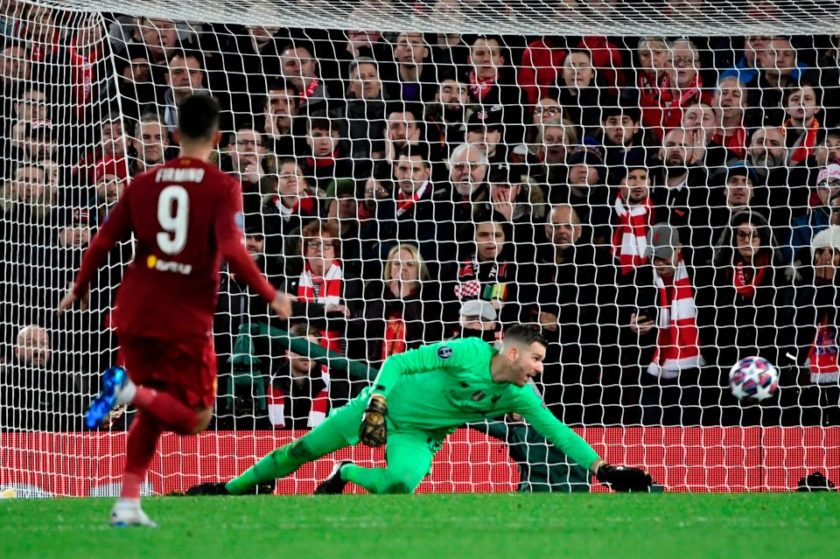 By Tom Cannon (TTT Subscriber Pushka).
The last game of top level football on Planet Earth:  Liverpool vs. Atletico Madrid; Champions League Round of 16 Second Leg, Anfield, March 11
My preparations for this fixture started in October of last year. My buddy Joe and I at first conspired to set off around Christmas time to see our beloved Reds at Anfield, having enjoyed the most incredible start to a campaign in living memory. Joe has been to many more PL matches than I, whereas my own last trip before this one was to the Liverpool-Tottenham game on the last day of the season 2009 (which we won 3-1 and was Sami Hyypia's last game for us). Alas, as the festive time approached and we tried to firm up dates I found it tough to convince my wife that it was a good time to leave her with our three kids for a week at her busiest work time of the year.
In January I checked hospitality tickets and found them quite astronomically high for the Premier League but more reasonable for the  Champions League and after negotiations with the spouse settled on a match near enough to my birthday to provide an alibi for a footy trip abroad. By this time the Atletico fixture was on the books and it even looked possible we might clinch the league around that time. It was a pleasant surprise then to be able to procure two more tickets in the Gladwys Street Stand at Goodison Park the following Saturday for a very decent price. The thought we might win the league at Goodison was almost too much to comprehend. I was trying hard to tamp down expectations, but with the Reds on their second of two record setting winning runs it was getting harder to do that. Reading Tomkins Times I scoffed at Paul Tomkins' irrational fears that the newly minted virus being reported in China might derail the league somehow; I dismissed those fears as pure 'sky is falling' histrionics.
The rest of this article is for Subscribers only. There's a tab at the bottom of the page if you want to sign up.
[ttt-subscribe-article]