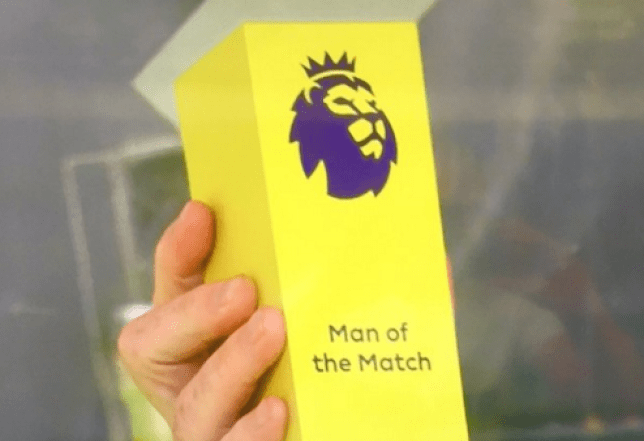 By Bob Pearce.
After each game we're asked 'Who was the man of the match?'. It seems so natural. As each season ends we're asked 'Who was the player of the season?' It's what we've always done. And like all questions, we can easily believe that, just because the question can asked, there should be an answer to it.
Instead of rushing ahead to a give an answer to these types of questions, I'm going to suggest that you put your foot on the brake, slow down, bring the car to a stop, remove the keys from the ignition, then step out and away of the vehicle. You do not want to go there. Trying to answer these questions using gut-feeling based ratings like scoring players '5 out of 10', '8 out of 10', and anything else 'out of 10', is a '0 out of 10' idea.
They may not be the most crazy, insane and bonkers ways that we can judge players, but 'man of the match', 'player of the season' awards, and 'out of 10' ratings would make it into my madnificent seven. They're similar to attempts to answer questions like which was your 'wave of the ocean' or having a 'word of the story' award.
Often as not these alleged individual accolades will be lazily and simply based on a player's stats of 'goals' scored, 'assists' provided, and 'clean sheets' maintained. But surely all these stats really tell us that this player was part of an efficient or deficient team, playing against other effective or ineffective teams today or this season? Goals were set up or not, assists were converted or not, and a goal was protected or not.
How descriptive of an apparently isolated individual's performance can these stats be?
Let's take one of the simplest acts – a pass.
Short pass, long pass, 'sublime' pass, 'sloppy' pass. Any kind of pass.
If where the ball was played and where the receiver was coincided it is considered 'accurate'.
If where the ball was played and where the receiver was not coincided it is graded as 'inaccurate'.
A pass to the feet of, or into the path of, is not a pass until it is received.
A message is not a message without a sender and a receiver. To achieve an understanding requires both sides. Is it any use insisting that you are talking about how to recognise speech when what the listener hears you talking about is how to wreck a nice beach?
If even a pass is not a pass without both parts, it feels like there's a fragility to these statistics.
A pinpoint cross-field pass of epic proportions becomes a needle in a haystack of no importance when the receiver goes missing. 'Sublime' becomes 'sloppy'.
Does that feel fair on player 'A'?
A 'poor' pass can be made 'rich' by a team mate's rapid readjustment. 'Sloppy' becomes 'sublime'.
Does that give equal equity to player 'B'?
These 'fragistics' tell us that attempts that really could, would and should have been saved will still count as goals. They say that scoring from an accidental assist still gets chalked up as an assist. And a failure to finish an astonishing assist is recorded as no assist at all.
The rest of this article is for subscribers only. 
[ttt-subscribe-article]