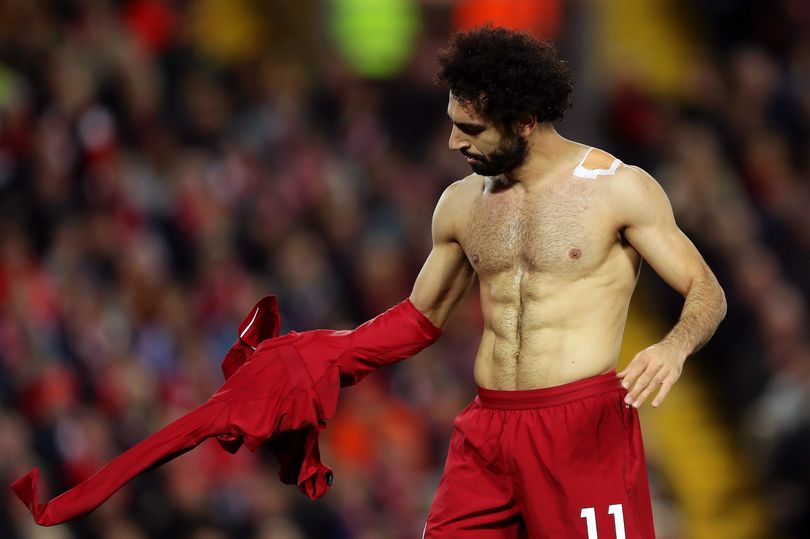 It struck me recently that Liverpool FC are making a mockery of hyperbole; when you win 30 out of 31 league games (plus a draw) and rack up two world showpiece trophies after winning the Champions League, it becomes hard to oversell a run like this. I generally feel anxious and pessimistic before games so perhaps can seem overly positive afterwards – as long as the manager clearly has a sense of what he is doing – but this is beyond the realms of fantasy. Never in my life did I expect this kind of form; not after Liverpool fell so far from the financial perch in the 1990s.
Yes, the league is not yet won, but every week the rivals just fall further behind.
It's the best opening 22 games of a season seen in English football history; indeed, in the history of all the major European leagues. Goals continue to flow, but now the club has its best run of clean sheets since 2006.  
Add that the VAR, from Manchester, overruled a perfectly legal Liverpool goal at 1-0, and it felt at times that the Reds could win it 4 or 5-0 with a bit more luck; the two best finishes were ruled out for a non-foul and then soon after, a legitimate, if narrow, offside (which was therefore still offside). 
United showed some spirit later on in the game, as they sent their £85m centre-back up front, but they only have a go when they've got nothing left to lose. And having spent far more money than Liverpool, is a few minutes of spirit late in games enough? As a club their time will surely come again, but for now they are a shambles; Ole Gunnar-Solskjær with a win-percentage – roughly a third of all games – that makes Roy Hodgson's Liverpool tenure seem almost mediocre (in a good way).
This article is for subscribers only.
[ttt-subscribe-article]