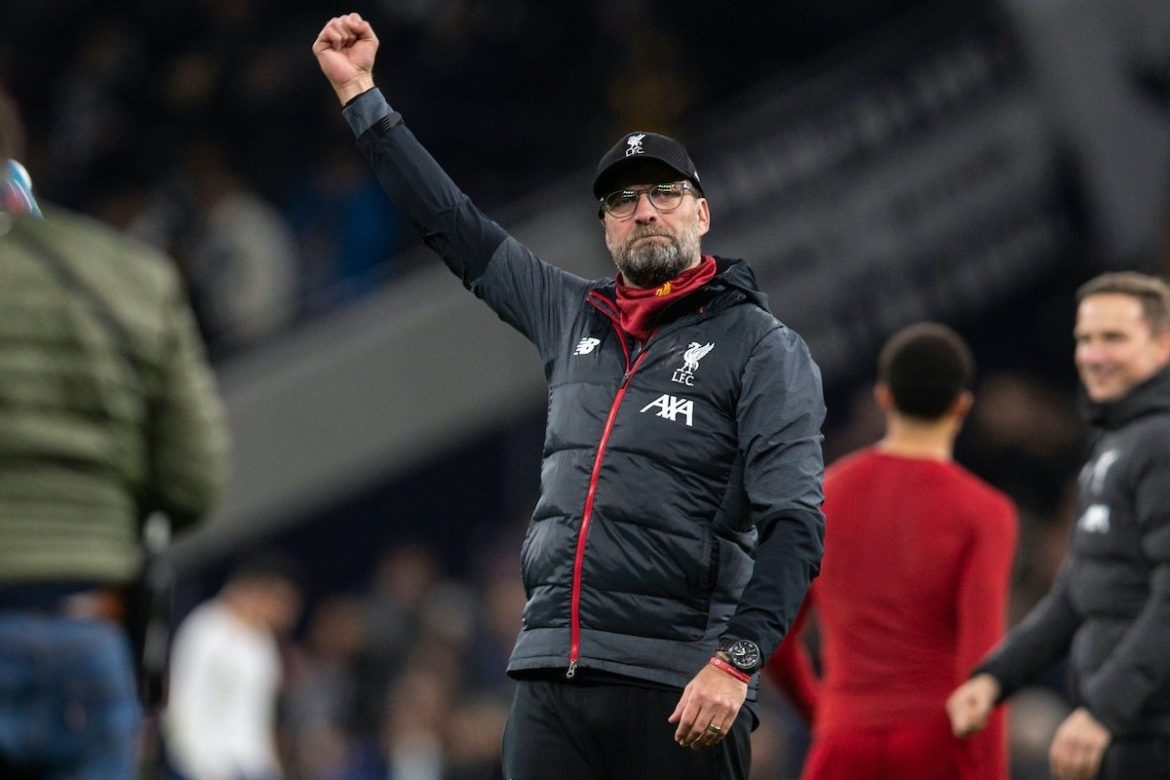 Statistics correct as at 16th January 2020.
"If we sit here in four years, I think we win one title. If not, the next one [job] may be in Switzerland."
A line Jürgen Klopp gave at his introductory press conference when appointed as Liverpool manager might've come back to haunt him, particularly had the Reds been defeated in Madrid in June. Yet within four years of taking over he had secured the biggest prize in club football for Liverpool, and looks set to add the Premier League title to his CV in his fourth full season in charge.
With a 30 year quest appearing to be finally ending, it's natural to think about how the club got here. When Liverpool were last defending the league championship, in 1990/91, Klopp was beginning his 11 year playing career with Mainz 05. It's obviously not his fault it has taken three decades for Liverpool to get into this position, but it's interesting to look at the club's progression over his time at the helm, during which the Reds have gone from being a team which had taken 61 points from its previous 38 league games to one which has set a new record of 104.
It would be natural to review some of the high points which have occurred along the way over the last five seasons. And we're going to, but not in the traditional sense, nor will we be looking purely at big wins. In fact, we're about to reminisce about two wins, one draw and two defeats, which were all important in their own way. Progression is never linear, after all.
As Marilyn Monroe almost certainly never said (but some meme maker thinks she did), "if you can't handle me at my worst, then you sure as hell don't deserve me at my best."So what exactly is Jürgen Klopp's worst? Based purely on league results, it would appear to be the month of January.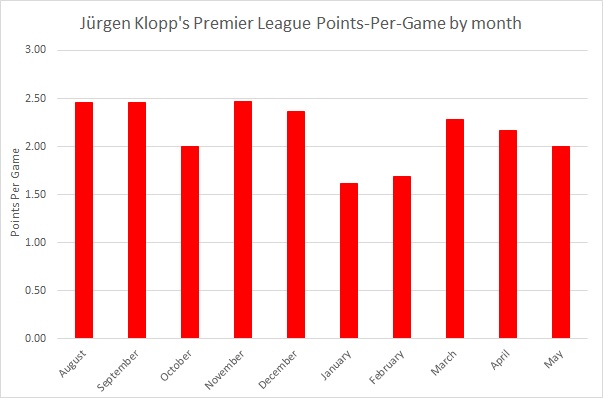 Their record in January has improved over time, but Klopp's Liverpool have still only won eight of their 18 league games in the first month of the year. One quarter of his defeats have been suffered, with more losses in the Januarys (five) than the Augusts to Novembers combined (four).
So it seems that in order to get to the heart of Klopp's progress, we need to look at how even his worst periods have improved. Liverpool have had at least one league match against another member of England's big six each January under their current manager, and it's interesting to see how the team and their performances have evolved in these big games over the years. Sadly, this means we must start with a low point.
The rest of this article is for subscribers only.
[ttt-subscribe-article]