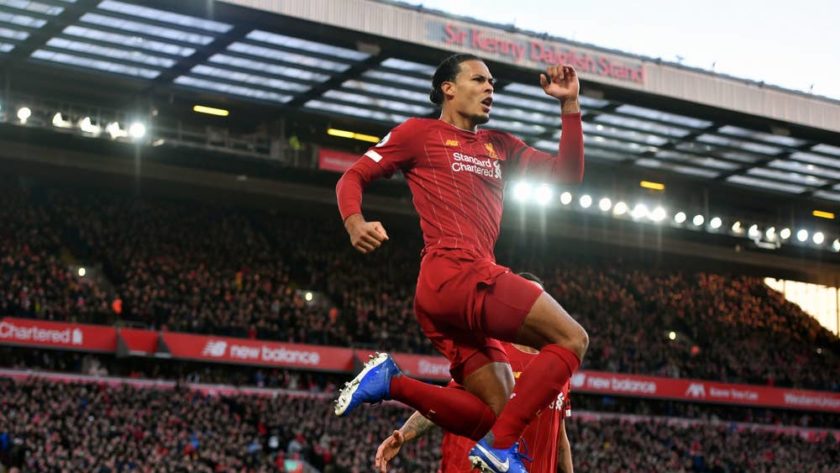 1 – Written by Lubo Merkov.
After spending two days (Thursday and Friday) sight-seeing and shopping in the Liverpool City Centre, my son and I woke up on Saturday morning excited to make another pilgrimage to Anfield for the Premier League game against Brighton. We had two tickets in the Kop, courtesy of an amazingly generous friend, and could not wait to experience the "heart of Anfield". Our friend had predicted that the crowd would be very emotional, due to Thursday's verdict, and he was right.
Before we made our way to the stadium, however, we had a couple of hours to kill, so we decided to explore the area around St. George's Hall. As luck would have it, there was what we in the States would call "a farmer's market" next to the Hall – basically a number of (mostly) food vendors offering us the opportunity to sample their culinary creations. I tried hard to convince my son to try a meal with "Yorkshire" in the name (in Rhodesy's honour) but my son was vehemently not interested. We then explored the World Museum and the Library for a couple of hours before, shortly after 1 pm, hopping on the 917 bus heading to Anfield.
We arrived at the stadium just in time to greet the Liverpool bus, then decided to take our seats early and watch the player warm-ups. The daily passes we bought on the 917 bus came with one hot beverage each (a great deal, at £4.40 for an adult and £2.20 for a child) so I grabbed a coffee while my son settled for hot chocolate, and we watched a bit of the Newcastle – Man City game. It was 1-1 in the second half, but neither one of us expected that score to hold. Sure enough, KdB scored a screamer, we looked at each other, shook our heads, and walked up the stairs to find our seats. Just as we settled in, a huge roar erupted. We glanced around, confused, then looked at the pitch thinking the Liverpool players had come out, but the field was empty. Then I heard behind me "Newcastle equalised!" "Shelvey scored!". Is right, lad! A few minutes later, the stadium announcer confirmed the game had finished 2-2, to another big roar by the crowd.
The rest of this article is for Subscribers on the The Tomkins Times only.
[ttt-subscribe-article]