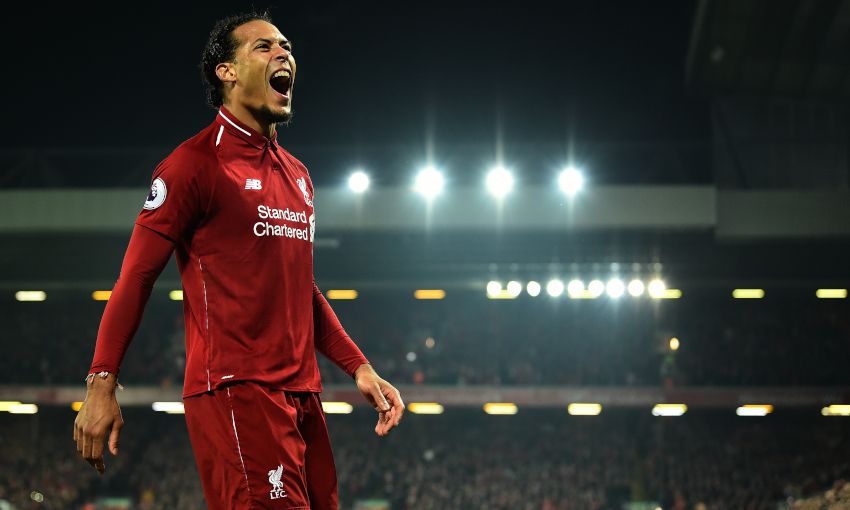 Martin Atkinson: may the day you retire come as soon as is humanly possible, and may your retirement be full of failed allotment crops, annoying junk mail and thoughtless neighbours parking outside your house. Ignoring a clear foul on Divock Origi at Old Trafford, giving Roberto Firmino's armpit offside after you've jiggered and pokered the lines for minutes until they meet your biased outcome, and now this. It's no wonder Liverpool fans hate you.
The substitute goalkeeper Adrian had literally only just come on, and obviously needed time to organise the wall, particularly with one outfield player now missing. Atkinson was right to send off Alisson for a clear handball outside the box – no complaints there – but to not allow the new keeper time to get his bearings was totally unfair. That looked the behaviour of a man on a mission; twisting the rules to suit his agenda.
Either there's a quick free-kick, or you allow the wall to be set, especially with the keeper just on the pitch (and it seems that a Brighton player was allowed to join the Liverpool wall too, which is no longer allowed. The goal should have been ruled out – and obviously the free-kick should not have been allowed to be taken quickly if the Brighton players were infringing! EDIT: I've added an image below, that shows that, as the ball is struck, there clearly isn't a 1-metre gap between the Brighton player and Reds' wall – as the player moves towards the wall in the run-up to the shot. If this seems petty and a narrow margin, then let's talk about Firmino's fucking armpit being offside!).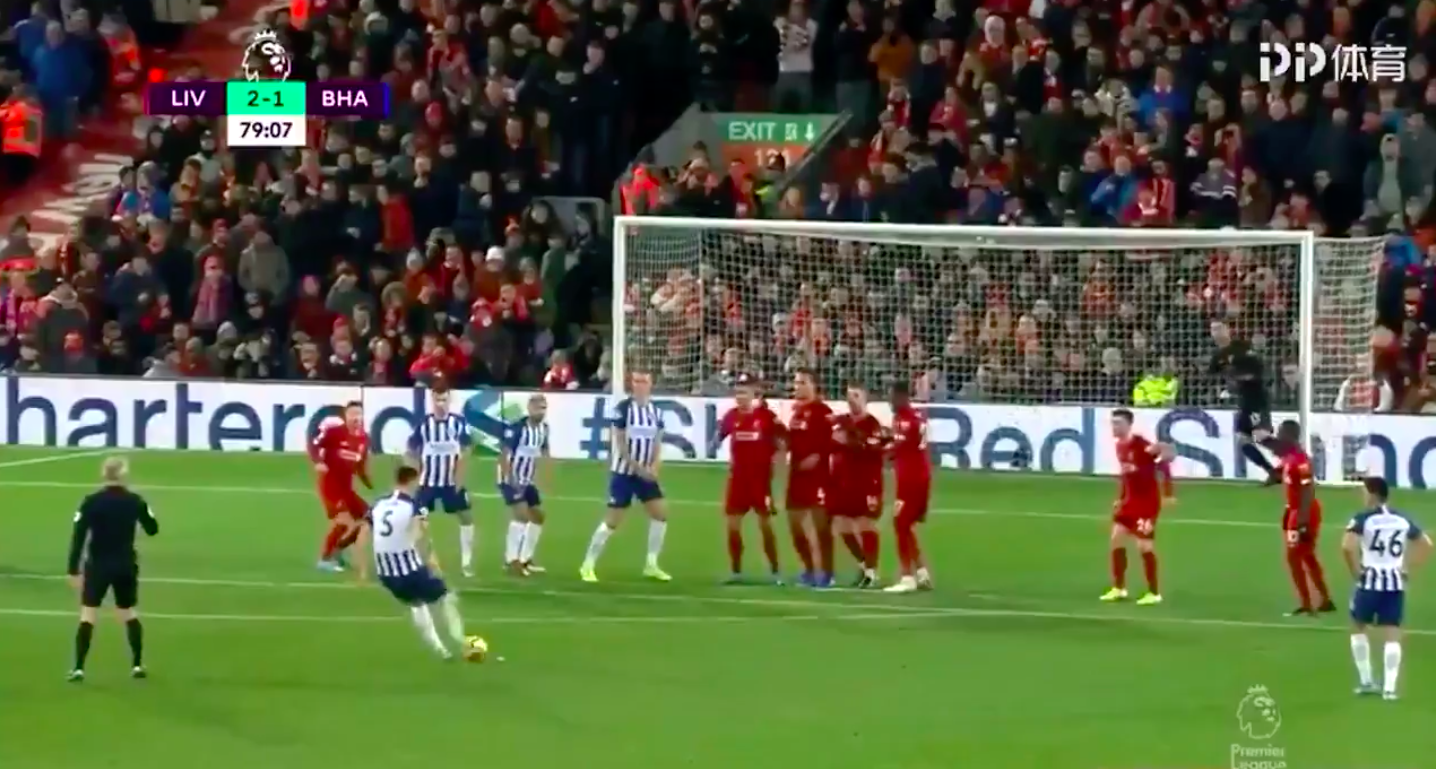 To blow the whistle while the new goalkeeper is at his post organising the wall is scandalous. Atkinson is an utter cunt, a joyless, pencil-pushing cunt, and Steven Gerrard knew it, outing him in his book several times as essentially a miserable, bitter … cunt. (I believe his language was less fruity.) Every game, as a ref or on VAR, Atkinson seems to do what he can to harm Liverpool; perhaps as a response to Gerrard's book he has a vendetta, although Gerrard didn't think he was fair to start with.
Most of the small select group of senior English refs, bar Michael Oliver, seem merely incompetent; but Atkinson appears to actually revel in giving things against Liverpool. If Liverpool had the power that Alex Ferguson once had, he'd never ref the club again, such is his apparent malice. Liverpool seem fine with the younger refs, perhaps because they are not swayed by outdated ideas, but the old ones are just dreadful.
But even Atkinson can't stop Liverpool right now. The Reds, after a sparkling first 30-35 minutes when they could have run up a 4-0 lead, tried to see the game out calmly, with some tired limbs after the Champions League clash with Napoli.
Instead it descended into utter farce, but the three points confirm a record-breaking start to the season, and all of a sudden, there's more than just daylight between the Reds and Man City and the much-hyped Chelsea, who somehow lost at home to West Ham. (Although with City only drawing, it shows how the midweek European games can sap energy; Spurs conceded two late goals, too, to Liverpool's on-loan Harry Wilson.)
Still, Jürgen Klopp's men hung on to equal the club record of 31 consecutive league games without defeat, and of course, the points tally in the past 52 league games now stands at an era-defining 137, with 43 wins, eight draws and just a single defeat (at Man City, due to – quelle surprise! – terrible refereeing). This is mind-blowing stuff, and not something you get with luck.
As well as the three points today there were a few positives I'll now dwell on, in amongst the late mayhem and heart-stopping chaos.
The 2nd half of this article is for subscribers only.
[ttt-subscribe-article]