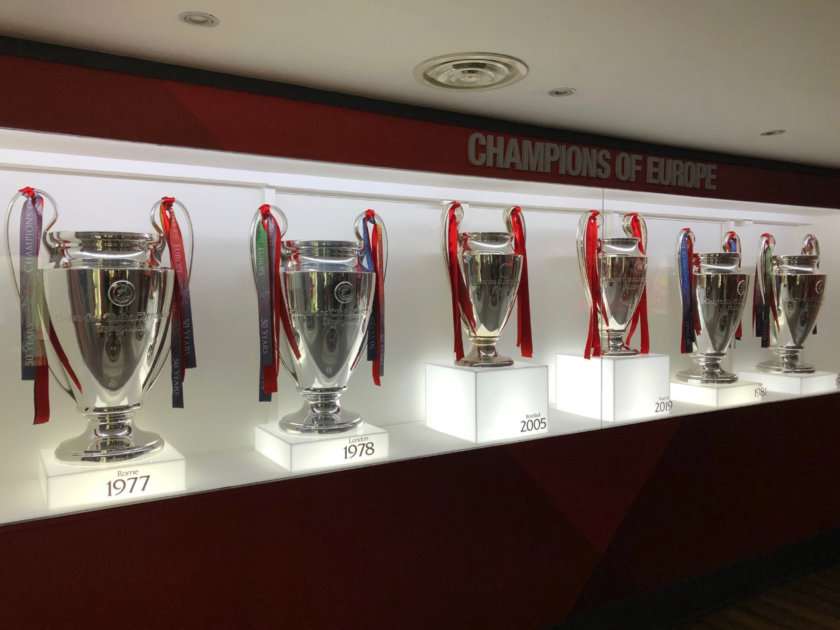 By TTT Subscriber Lubo Merkov
Like most Liverpool fans living outside of England (or even living in England), I have dreamed of visiting Anfield and watching the mighty Reds (now the defending European Champions Reds) in person. I had looked at a few match days in the past, but for many reasons (timing, work, family) those never quite worked out. And so I kept dreaming …
When the Champions League schedule was released in August, I realised that the home game vs Napoli was during the Thanksgiving break in the USA, which meant no work and no school for my son. So while pretending to be very busy on a conference call at work, I quickly checked out options for hospitality tickets (available at around £250 per ticket) and flights into Manchester (also reasonable at $650 per person) and soon thereafter I had arranged for me and my 14 year old son to see our first ever competitive Liverpool game. We had seen them live during their visits to the USA in 2014 and 2018 (ironically both times against Manchester City) but this would be a completely different experience – a European night under Anfield lights!
On Tuesday I "worked from home", picked up my son from school early, and we took a red eye Virgin Atlantic flight from JFK airport to Manchester. Grabbed a quick breakfast (sausage rolls and cappuccino, probably not your typical English breakfast) and hopped on the 7:59am Northern Express train to Liverpool Lime. A quick walk to the hotel (luckily had our room available to check in), a shower, a power nap, and then a meeting for lunch at Albert Dock. My friends Gags and Nina (of Anfield Index fame) were there, along with two Liverpool fans from Canada who had also flown in just for the game.
The rest of this article is for subscribers only. 
[ttt-subscribe-article]