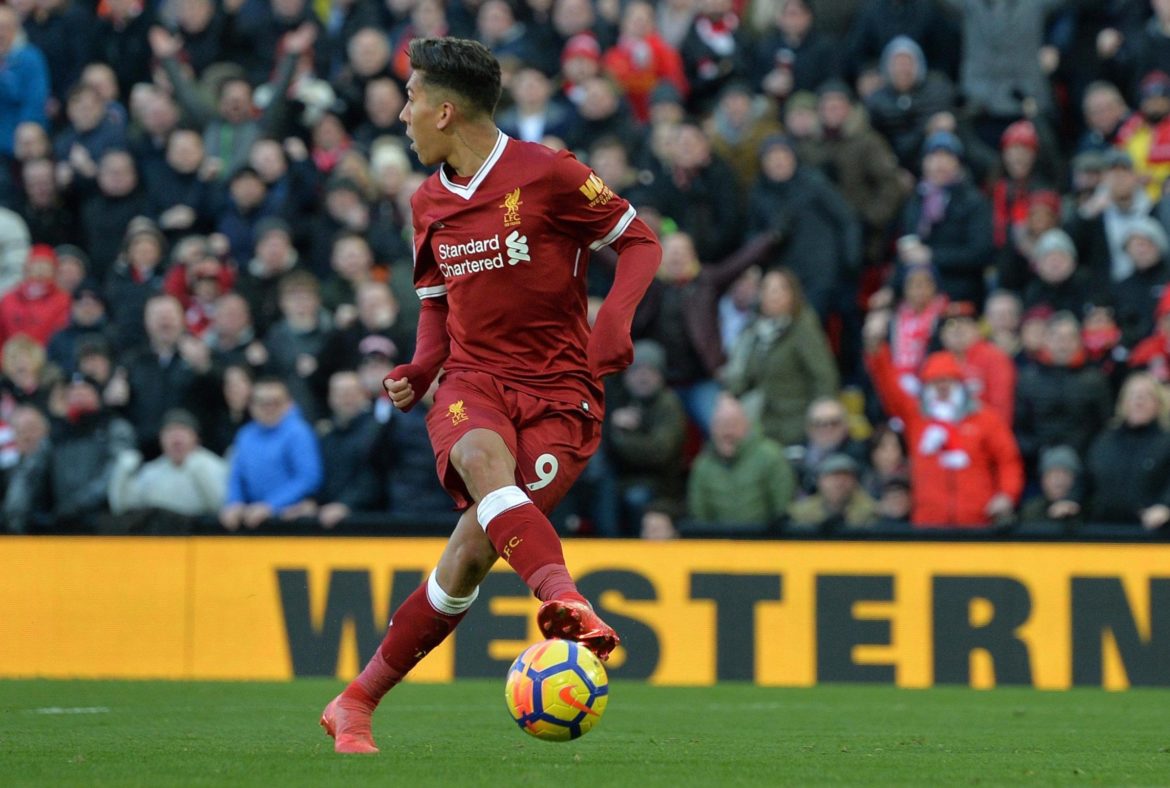 One of the myths about Liverpool not playing well appears to centre around the fact that – who knew? – games last 90 minutes, plus stoppage time.
A lack of clean sheets appears to be another issue, but just as the phrase "turnover is vanity, profit is sanity" applies to business, clean sheets in and of themselves are meaningful only up to the total of a single point; beyond that, winning games is far more vital. Clean sheets are vanity, wins are sanity. Ditto teams who win 8-0 one week then lose the next.
And "not playing well" is actually misleading; because it really means "not playing superbly". Because such are the standards set at their best – such as in nights against Barcelona – and the insane number of points gathered by the Reds, that people expect processions, cakewalks, afternoon strolls even at horrible places like Selhurst Park after a busy international break when Palace had most of their XI staying back to train for this match, and Liverpool had all but two jetting around the world playing matches.
Liverpool actually never play "badly" now, because there is always the minimum requirements of incredible effort and energy, which drags any talented side up to "decent"; and then you sprinkle great defending and ball-playing from Virgil van Dijk (or elite dribbling by Joel Matip when he was in the team), commanding midfield play, cross-field Exocets and bursting runs from the full-backs and moments of great quality from the forwards (who sometimes don't even look when scoring goals) – backed by a diligent and intelligent midfield – it simply doesn't drop below decent, and, at worst, is often actually "pretty good".
The defending isn't perfect right now, but conceding 1xG per game is hardly porous; no one is creating a ton of great chances against the Reds, just the odd one or two. Palace had a load of long shots against Liverpool, but in all the expected goals models their chances and shots combined barely equalled a goal's worth of attacking football, while Liverpool's play was closer to two-goals' worth. Hence, a 2-1 win was justified.
Now Liverpool are being labelled "lucky with VAR", when it cost the Reds points at Old Trafford, and has worked against Jürgen Klopp's men in several other games. Yes, a big call went Liverpool's way against Man City (although that became debatable and complex with the ball first coming off Bernardo Silva's hand), but the contact on Demari Gray and Danny Ings in other Premier League games on Saturday – about which not a peep was mentioned on Match of the Day (and both were probably still legitimate, if "soft" penalties) – was less than seen in the foul on Dejan Lovren that saw a Crystal Palace goal ruled out (and a foul is a foul no matter if the ball is going to be won).
Also, nothing was made on Sky or the BBC about the fact Wilfried Zaha went over from a far softer push to win the free-kick (which again, was technically just about a foul, but soft as hell; I have no objections to it being given, just the inconsistency from "analysts"). And if we're talking about the most delicate of contacts, the push on Lovren was far more hefty than the push Lovren himself put into the back of Dominic Calvert-Lewin two seasons ago, which I believe Alan Shearer said was a clear penalty. Even when Liverpool get genuinely merited decisions – Lovren was shoved to the ground in the six-yard box – there appears to be an outcry.
(And if Leicester are still moaning about the contact on Mané, which was a clear kick to his ankle, look at what Gray needed to go over: barely no contact at all. Yet, technically he was impeded. Another English striker, Ings, did what Mo Salah has been accused of diving for – being grabbed, and then falling to the ground to alert the ref's attention. When it's Salah there's a whole shitshow about it. Ings could have stayed on his feet had he wanted, but he was fouled, so he went to ground. Where's all the fuss over that? Again, not that I think there should be a fuss, as strikers, if held for just a split second, can lose the chance to score, as Ings did at Arsenal.)
The fact remains that Lovren was in the area where the ball was travelling – i.e. close to his own goal – and even if he hadn't won the original header, he'd have been in the path of the flick-on. It was a clear and obvious error in that it's not something you can expect referees to even see, as a referee cannot keep an eye on everything in the box. That's what VAR is for: the sneaky, snidey foul that the referee cannot be expected to see. It would have still been a foul had it been near the edge of the box and away from the path of the ball; it was therefore definitely a foul when in the six-yard box, occurring in the direct line of the path of the ball. I mean, how can pushing someone over in the box not be a foul?
Seriously, had it been at the other end then I'd have said it was a foul, because the contact was so obvious from the replays. Just as, as annoying as it was when the ball barely brushed Sadio Mané's hand at Old Trafford just before he scored, I had to accept that it was the correct decision, even if the officials originally missed it.
This was a premeditated foul, as regularly practiced by Palace at corners. Most teams do some kind of fouling at set-pieces – but just like someone speeding in their car, you can expect to be punished for it if caught on camera. If it isn't seen you can get away with it, but you can't then argue when caught red-handed.
When Palace got a creditable 4-3 defeat at Anfield earlier in the year there were consistent fouls against Liverpool's defenders in the Reds' box at set-pieces, including players holding down van Dijk and Jordan Henderson with bearhugs, which allowed them to score two dodgy goals. So, VAR – this weekend at least – corrected such a nonsense. (And fuck you, Tomkins.)
But the bigger issue about Liverpool's luck seems to relate to the lateness of the goals, as if games sometimes only last 77 or 86 minutes and the referee is doing Klopp's men a favour by playing the full 90 (plus stoppages).
Late goals are goals, as much as early goals are goals; just as good goals are goals and bad goals are goals. The sense that you haven't got one – or several – in order to be comfortable is valid, but also, there is always the remaining time left to get the goal/s. A referee never blows the full-time whistle after 83 minutes – even the worst ones can't try that stunt.
Liverpool have won 18 of their 20 proper matches this season, if you count the penalty shootout win over Chelsea in the European Super Cup (which unlike the Community Shield is a legitimate game), and the B-side League Cup penalty victory over Arsenal. (Officially, such games are listed as draws, but if you win the shootout you win the game.) While that League Cup match was an anomaly, in that it was two weakened sides facing off, it still included a vital injury-time goal for Liverpool. It's almost as if Klopp has instilled a kind of DNA at the club: be intense, work hard, never give up, fight to the end, and be as smart as possible. Who'd have thunk it?
By contrast, the win against Manchester City was after running up an early 2-0 lead; just as beating Chelsea away came after being 2-0 up on 30 minutes. The Reds also went 3-0 up at home to Arsenal with goals between minutes 41 and 59. It could be easy to overlook these incredibly impressive statistics – three of the the biggest games won by the 60th minute – in the fog of some late scraped wins and some late consolation goals conceded.
And of course, one of those "scraped" wins – against high-flying Leicester – was actually the Reds' most convincing performance in terms of chances created and conceded, with "4-0" the xG scoreline. Leicester deserved nothing but a hiding for that game, a fact bizarrely lost in the narrative that they grabbed a late equaliser (with their only shot) and then conceded an even later penalty.
The final third of this article is for subscribers only.
[ttt-subscribe-article]