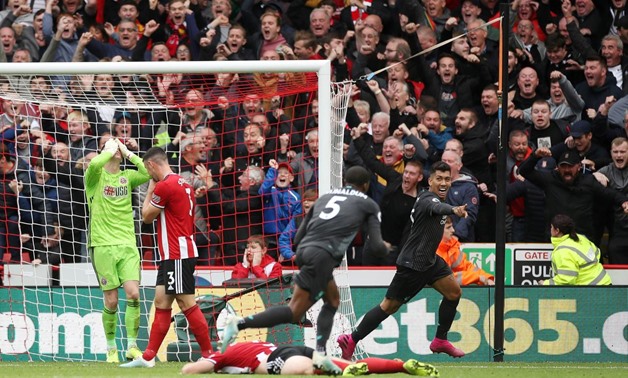 "It's full o' bloody scarsers" says a rich local dialect. We're in the marvellous Sheffield Tap on Sheffield station, and it is indeed full o' scarsers. In fact full generally. There are 13 in our group, and we've all come by train from various points – Newcastle, Lichfield, Tamworth, Coventry and Liverpool. And me from Hebden Bridge, via Leeds. All goes well on both outward and return journeys. But the weather is awful, it's raining constantly and heavily, the sky full of dark angry brooding menace. It's that which threatens the smooth running of the trains today, especially in the flood-prone Upper Calder Valley where I live.
I observe that Sheffield is about as far as Liverpool and takes about as long to get to, only I have to change at Leeds rather than Manchester. They seem perplexed by this, as I live in Yorkshire and Sheffield is in Yorkshire, therefore must be local. The explanation is, I say patiently, that Yorkshire is very big, and that Sheffield is over 60 miles from my house if you go via Leeds, which my train has to as there are no direct connections.
After a couple of fine pints at the station we fail to agree how to get to Bramall Lane. Some want to call an Uber – the queue for taxis at the station is enormous, due to the weather nobody wants to walk. But four of us do. It's sort of eased off, but it revs up again within five minutes. The ground is only about 20 minutes' walk from the station – we've walked further than that trying to get a taxi after matches at Anfield – but there's quite a queue at the turnstiles, and it's absolutely hammering down now. We're drenched by the time we get inside and find our seats, which are quite close to the front, and just about under cover, although it's only a sort of semi-permeable sheeting, presumably to prevent the home fans above from pelting the away fans below with anything dangerous or unsavoury, but it allows some rain through. We hope that's the only liquid ingress we need to concern ourselves with.
To our right, housing the more vociferous of the boisterous Blades' fans, is the Tony Currie Stand. I think back to my last visit to Bramall Lane, in the 1970s, and wonder whether Currie was actually playing for them then. A good player he was too, one of a type that was commonplace in the 60s and 70s, every team seemed to have one –  a creative attacking midfielder.
We are all, however, aghast at United's theme tune – Annie's Song by John Denver, even if they have adapted the schmaltzy lyrics. They sing it with gusto, but there's something weirdly inappropriate about a song like that being belted out by a bunch of hairy-arsed football fans.
The rest of this article is for Subscribers only.
[ttt-subscribe-article]