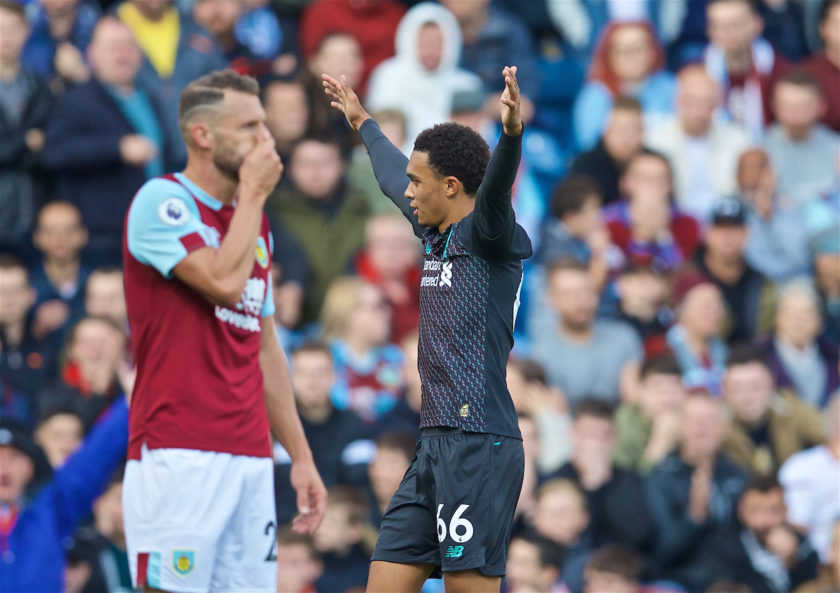 It's my nearest game. Change from 12 miles away as the crow flies, a little further as the Northern train rumbles. But still only one train, first stop Burnley Manchester Road, 20 minutes away.
My mate Pete is coming to Hebden Bridge for a few pints before we go to Burnley, it being a far better place for said activity. I meet him at the station just after 11am, and we head for a cafe for some late breakfast. It's pouring down, as it always is when he comes here. He asks If we ever get fed up with the weather. I reply that it's the north of England and it's the Pennines, there's a lot going for it around here but the climate's not one of them. As an exiled scouser living in the Midlands he should know about the north – but he's been away a long time!
We dodge the heavy showers on a mini pub crawl of the town, and in the very first pub bump into a Liverpool fan we know from nearby Sowerby Bridge, out for the day with his wife and two dogs as he couldn't get a ticket – we'd run into him at last December's match at Burnley. We tell him there were tickets going spare from our group as only three of the usual dozen were going, for various reasons, principally kick-off time. Being told he could have had one does little to improve his mood. We also make a flying visit to the Sports and Social Club where we grab a pint of Goose Eye Chinook and catch the last 20 minutes of Utd's game at Southampton, watched by the smallest number of Utd fans I've ever known watching in there. They appear rather glum and deactivated. Even when Southampton are down to 10 men they seem resigned to their fate. We resist sniping at them and saunter off for a pasty at a local store before catching the 15.45 Blackpool North train, first stop Burnley Manchester Road.
The rest of this article is for Subscribers only.
[ttt-subscribe-article]