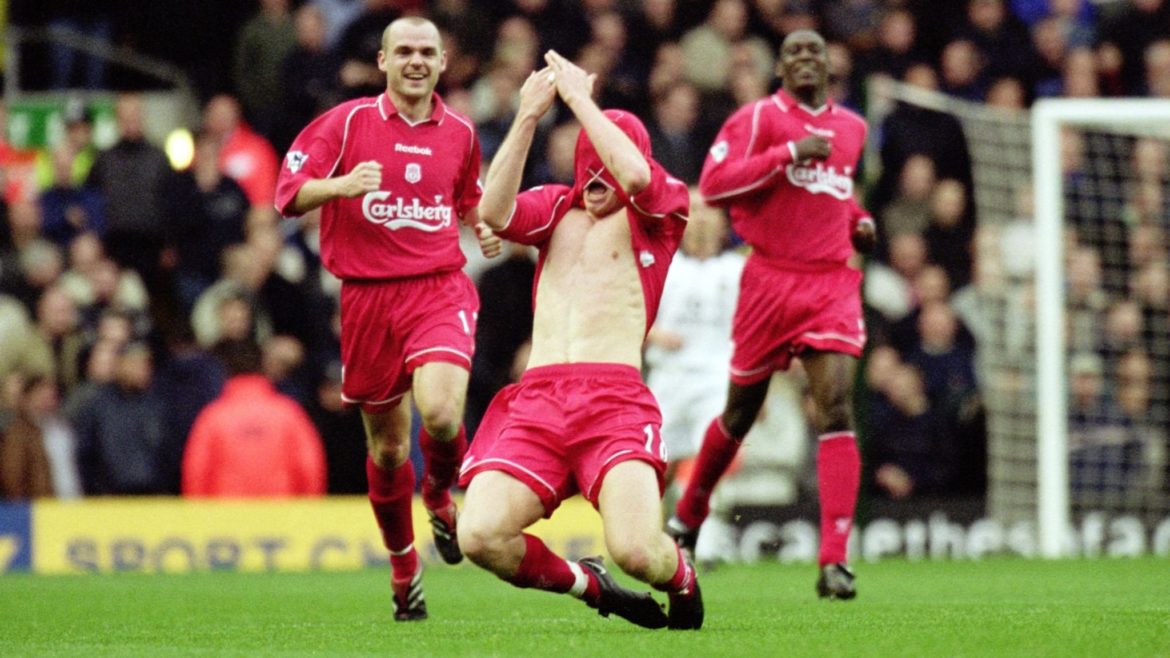 #4 – 2001/02
Season summary
Andrew Beasley: After the glory of the treble season, it looked like Liverpool were set for a rosy red future. And while 2001/02 was another encouraging season, nobody could've foreseen how the path would unwind for the Reds along the way.
Two losses in the first three league matches. Signing two goalkeepers on the same day. The first choice right-back being diagnosed with a debilitating disease. The club making their Champions League debut on September 11th. The manager requiring life saving surgery. A loss at Southampton where Riise scored a spectacular own goal within two minutes of coming on. Jamie Carragher being sent off for throwing a coin into the Highbury crowd. Houllier returning to action on the night the Reds reached the last eight in Europe. Being within six minutes of a Champions League semi-final against Manchester United. And finishing second in the league for the first time in the Premier League era.
Yes, sir, 2001/02 was certainly a memorable nine months for Liverpool Football Club.
Paul Tomkins: I sometimes mistake this season for the one that followed, in that Liverpool were top at one point in the late autumn or early winter, only to collapse. I remember coming away from a game early in one of those seasons thinking we aren't playing well enough to stay top, and we didn't stay top – although I've since learnt that sometimes you'll start to play better, but then also, you might play better and start to lose.
In this case, the Reds were top for a month from November to December, then a few games later, 5th. Unlike 2002/03, the Reds recovered, and were top going into April, after 31 games, but Arsenal had games in hand. As this was also the season when Houllier almost died early in the season, the Reds actually went from 6th to top within a few games of that near-tragedy, as the players presumably reacted "for the boss" before they ran out of gas.
Overall it was an excellent campaign, but the huge troughs before winning 11 of the final 14 games exposed some limitations. The end of this season was the end of an era, and the next two seasons were largely dull and mediocre.
Jonathan Naylor: One of my favourite seasons despite the lack of silverware. Or rather, we won the Super Cup and Charity Shield (beating Man United and Bayern) but mentally these don't tend to get remembered in the end of season tallies. We competed in the title race (finishing 2nd and adding 11 points to the 2001/02 total), reached the quarter finals in our first European Cup campaign since Heysel and generally seemed to continue our upward trajectory despite Houllier's major health issues.
The rest of this article is for Subscribers only.
[ttt-subscribe-article]