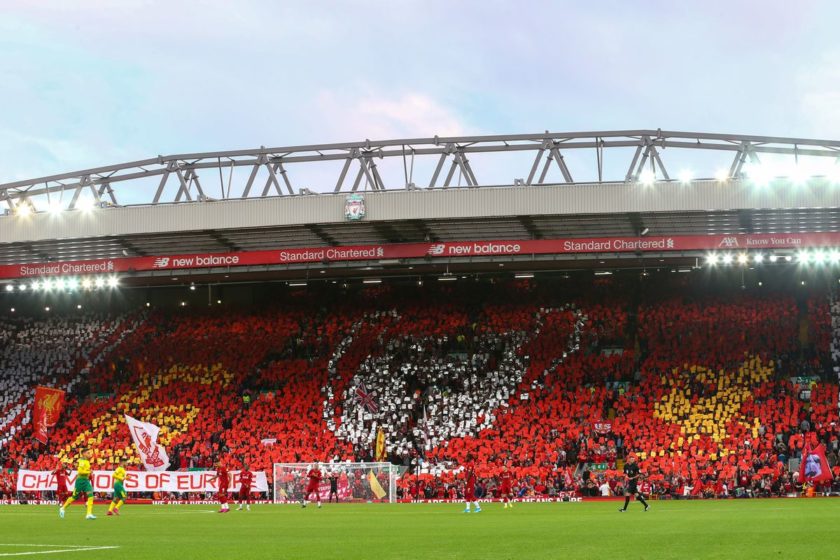 By David Perkins (TTT subscriber Stevenson1988).
This is a quick summary of our day out last Friday, with a couple of observations from my good lady wife, who still doesn't "get" football even after 35 years!
As soon as I saw the date for the release of the Premier League fixtures I was determined to get hospitality tickets for the opening game of the season at Anfield. I knew that the last game would be no good as we are always away on a lads' golf trip at that time of the season, so first game it was. Sure enough, by 9.15 am I had parted with just over £500 for two tickets for the Carlsberg Dugout, Anfield Road end – the Kop end having already sold out! The next question was, who to take with me? That was settled as soon as my wife, Gillian, found out about my little purchase so, not only did I incur the cost of the tickets, pretty soon another £175 was added to the total with an overnight stay at the Titanic Hotel which, as I posted on TTT, I hoped would not prove an omen for the game. (As it turned out, looking at the weather forecast for the day of the game, it very nearly did!).
This article is for Subscribers only.
[ttt-subscribe-article]