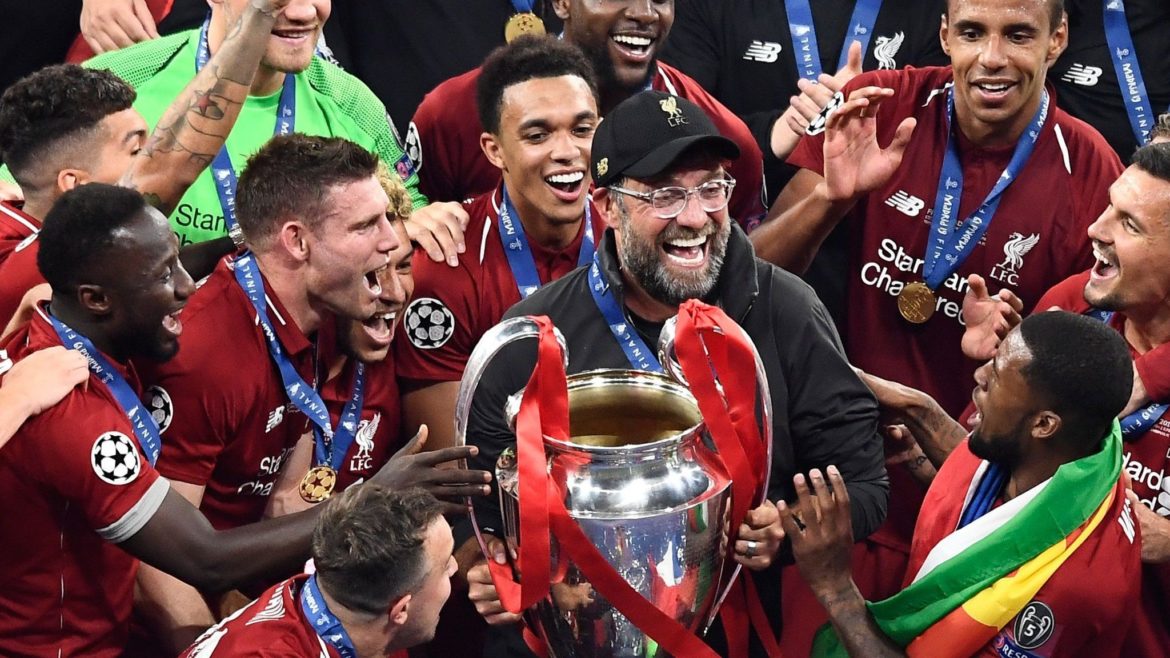 At one point in an admittedly strange first half Liverpool looked like putting eight past Norwich, and so there was some disappointment with the second half, which was marked with some sloppy play and ragged defending. Some of this is to be expected as no team can be like a well-oiled machine when the season kicks off, especially if preseason was marred by a ton of late returners; in contrast to last summer, Liverpool had the most disruption in terms of players being all over the world in competition.
Liverpool neither controlled nor killed the game off in the second half, and I didn't enjoy the initial wastefulness after half-time (although Jordan Henderson hitting the bar and Bobby Firmino missing from a yard could have killed the game entirely), then the descent of the match into a game where Norwich continued to create too many chances, or at least get in behind the Reds' defence too often.
But with the Reds being in the middle of five-day intervals between games against Man City and Chelsea, maybe it was just a case of taking the foot off the gas. I also felt it wasn't a good test of Liverpool's attacking prowess, as Norwich were so suicidally open that most teams would have torn through them; and of course, their attacking intent meant they also troubled the Reds' defence more than other visitors might, so it was hard to know if Liverpool were ragged or Norwich are surprisingly good at finding cute through-balls.
Talk of Liverpool's squad not being big enough was belied somewhat by the inability of Dejan Lovren and Adam Lallana to even make the bench (when just a couple of years ago they were pretty much definite starters), with some incredibly gifted youngsters – Rhian Brewster, Ki-Jana Hoever, Sepp van den Berg and Harvey Elliott – also unable to get a look-in (but from what I've seen, more than capable of holding their own should they be called upon, and as such, could be ideal for the squad at the depth beyond the 20th player; obviously what you don't want is all of them in the team at once, with not enough experience to guide and carry them). Naby Keita, Xherdan Shaqiri, Joel Matip and Alex Oxlade-Chamberlain didn't get off a very strong looking bench, again to emphasis the depth. This entire paragraph shows how much the squad has changed since just 2017, and why even more change this summer wasn't essential.
But even existing players can improve, and improve markedly. That has been my whole theory all summer; especially with none of the Reds' big players picked off by the big Spanish clubs. Irrespective of whether or not Liverpool need a more dynamic midfield – when the dynamism comes disproportionately (compared to other teams) from the full-backs, and the midfield therefore has to be more "steady" as a result – there's Keita, who can be that player now he's settled in, and Oxlade-Chamberlain, now that he's back from injury.
(And of course, in van Dijk, Joe Gomez and Matip, Liverpool have centre-backs who can step into midfield, to break the lines with clever play. If Lovren leaves, Fabinho becomes a reserve option in defence – with elite levels of versatility a reason a squad can stay a bit smaller and more manageable. Liverpool have an excess of midfielders, but many of those midfielders can play in four or five positions.)
Divock Origi MKII (or is it MKIII now?) is a totally different proposition to the player who only really added something to the final third of last season, the incredible goal against Everton aside. Five years ago, when both were teens with Liverpool, I wrote that Raheem Sterling and Origi could yet be big goalscorers; or, at least, their careers at an early stage were in keeping with many eventually-great goalscorers, and such progress could therefore not be excluded as a possibility. Sterling is now hitting those targets, and Origi's per-90 numbers have been excellent these past six months.
And of course, players like Mo Salah and Sadio Mané were similarly slow to become prolific in a major league.
But it's also a kind of weird time for the Reds – to be so incredibly good, on the back of arguably the best all-round season in living memory, and for fans to still be unhappy in so many ways (and for so many to not even seem to understand how the club and its manager function). Why does it feel like we're in the Twilight Zone?
The remaining three-quarters of this article is for subscribers only.
[ttt-subscribe-article]