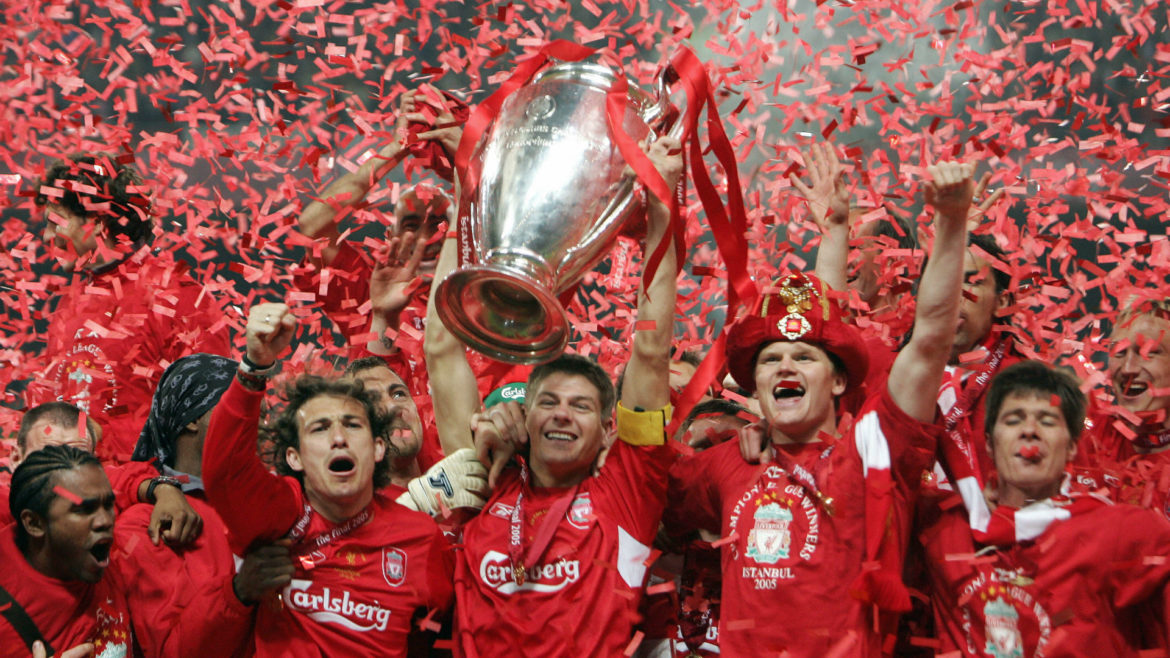 #11 – 2004/05
Season summary
Andrew Beasley: The debate in the comments section for this article is going to be fascinating. Can a season where a team wins the biggest prize in club football really only be their 11th best in the last 27?
In truth, not really. Using an algorithm to assess anything will always throw up anomalies. But then if you're assessing the season as a whole, it wasn't especially good. It just had nuggets of gold embedded in the sludge of defeats to Bolton, Birmingham (home and away), Middlesbrough, Burnley (in the FA Cup), Southampton, Newcastle and Crystal Palace.
And it wasn't a particularly cheap side, if not quite in the upper echelon of the modern history of the club. You will notice that Liverpool invested £104m of 2019 money in Djibril Cisse and £77m on Xabi Alonso. The Reds had the 4th highest £XI in the Premier League but could only finish fifth, ahead of Bolton on goal difference alone.
Looking back from here, it would be easy to assume that Benitez rotated his side for the league in the home straight, but Carragher played every league game while Gerrard was ever present from games 14 to 37. The team was too easily bullied, especially away from home. Rafa addressed that in the summer, but he had to learn some costly lessons in his debut Liverpool campaign first.
There were few lessons for Rafa the gaffer to learn in Europe though. After cutting things fine in the group stage, Liverpool dismissed Bayer Leverkusen, Juventus and Chelsea to set up a final against AC Milan. You can probably recall what happened there. And so a very average season was elevated to immortality by a Champions League win. Where would you place 2004/05 out of the last 27 seasons?
The rest of this article is for Subscribers only. You can subscribe via the link at the foot of the page.
[ttt-subscribe-article]