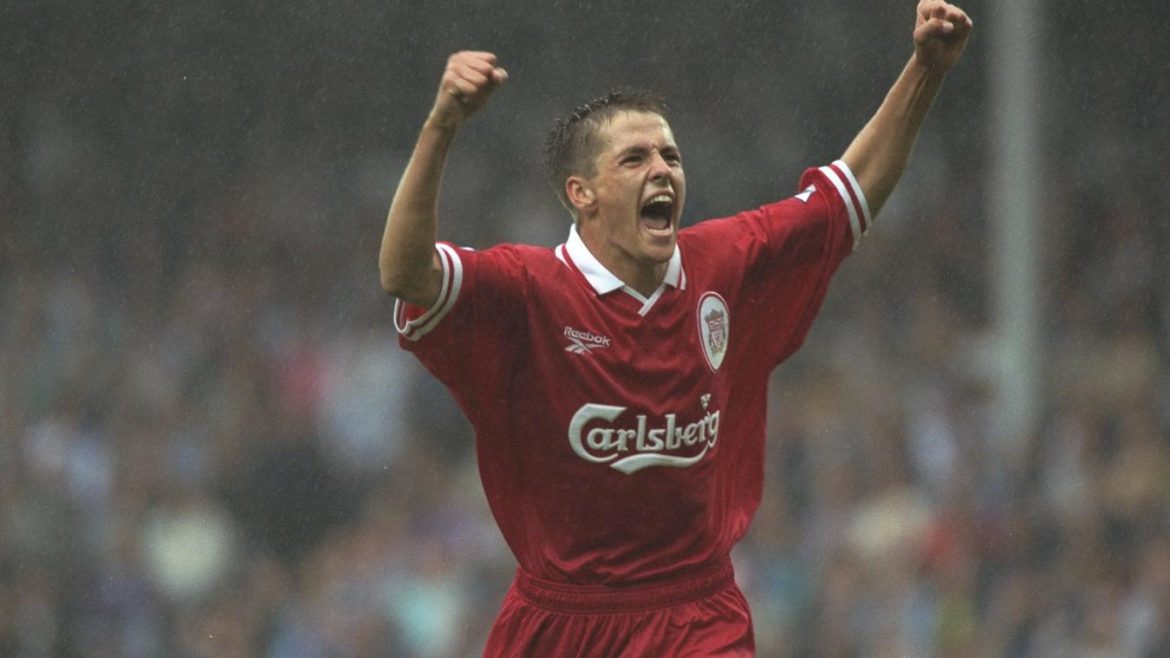 #10 – 1997/98
Season summary
Andrew Beasley: Liverpool were the fourth best team in the division in the first half of 1997/98, the fifth best in the second, but finished third overall. Go figure. In what became Roy Evans' final season in sole control, Liverpool plodded along happily enough without ever really threatening to catch fire.
That said, on January 20th with 15 games to play they were only five points off the top and were actually six ahead of eventual champions Arsenal, albeit the Gunners had a game in hand. It was here that Liverpool's season fell apart though, as they went six games without a win in all competitions, exiting the League Cup at the semi-final stage and dropping to 12 points off the title pace.
Having already been knocked out of the FA Cup by Coventry at Anfield at this point, and also failing to overturn a 3-0 first leg defeat to a French side in Europe for the second year running, there was little to shout about in the cups.
So how does this season rank so highly? Simply put, the abundance of home grown players kept costs down which makes the third placed finish appear very impressive. Consider this: in 1992/93, Liverpool's squad cost £538m and they had the second highest £XI in the top flight. Five years later, their squad costing £553m fielded an £XI which was ranked 10th, the club's joint-lowest placing in the Premier League era.
A largely forgettable campaign therefore finishes in the top 10 of our countdown. Algorithms, eh?
Anthony Stanley: I've personally got very little memory of this season but the one thing I completely recall is an odd sense of déjà vu. We finished in the top four (but didn't qualify for the Champions League – 'top four' hadn't entered the English vernacular at this stage) again. We essentially flattered to deceive and never really looked like we could actually win the league. Again. We ended up behind United and Arsenal. Again. In late January, there was guarded talk of the possibility of finally winning the league after eight (!!!) years. The following month's ludicrously bad run of results put paid to such lofty ambitions. There was a new goal scoring genius breaking through, we had troubles at the back, our midfield was unconvincing and pedestrian.
Yeah, déjà vu.
Jonathan Naylor: A very unmemorable season, the last with Roy Evans in sole charge.This was the time when the running joke was Liverpool were just one final piece of the jigsaw away from building a title-winning team. Paul Ince was supposed to be the catalyst to add some more steel to the brittle team that had faded so badly the previous season; but instead Liverpool slipped further away from contention. Not a lot to recommend about this campaign; a distant third in the league (missing out on the Champions League again), with exits to undistinguished opposition in all three cups.
Taskin Ismet: A star was born. Step forward Michael Owen. He'd had his debut the season before, but this was the season he 'arrived' with 18 Premier League goals and 22 from 43 overall.  With Robbie out due to a broken leg his timing couldn't have been much better.
As good as he was though, he didn't break the 'Spice Boys' aura around the team and they continued to flatter to deceive, finishing a relatively distant 3rd, behind Arsenal and Utd.
McManaman continued to be the creative driving force behind the team, but with James in goal (bar 11 unconvincing appearances by Brad Friedel) and the likes of Harkness, Matteo, Kvarme, Babb and Bjornebye mainstays in the defence, it was a back line both prone to leaks at the back and completely blunt whenever they ventured up front. Of the nine defenders who played in defence that season, not a single solitary goal was scored between them all season, in any competition. Perhaps another one of the reasons why this team were incapable of digging out results when they weren't at their best.
TTT Season Rating Score*: 1.91 (League 1.36, Cups 0.05, Finance 0.50).
Manager: Roy Evans.
Premier League: 65 points, finished 3rd.
£XI rank: 10th.
Europe: UEFA Cup, 2nd round.
FA Cup: 3rd round.
League Cup: Semi-finals.
Top scorer: Michael Owen, 23.
The rest of this article is for Subscribers only.
[ttt-subscribe-article]