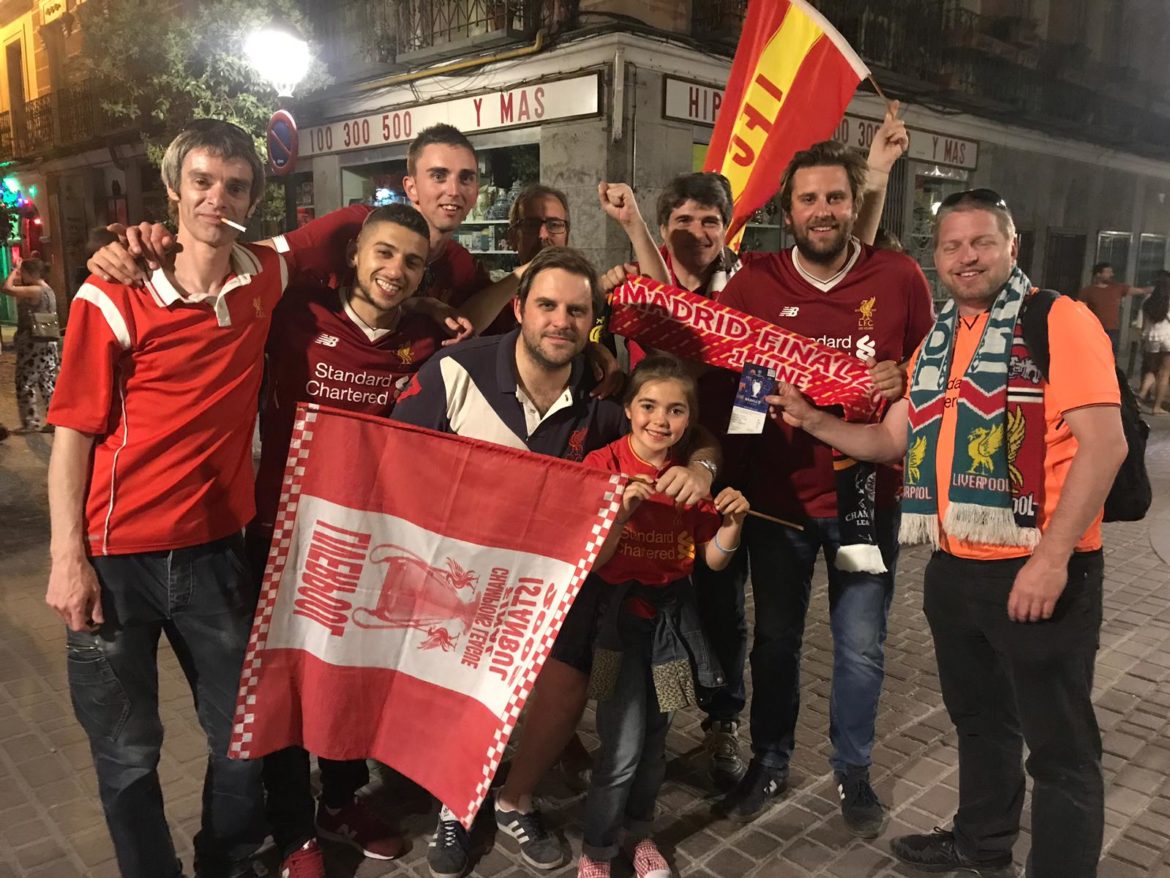 By Nick Mundon.
Having lived in Madrid and loved the city, there was no way I wasn't going back there, with or without a ticket. After a lot of debate about how I was going to get there and whether I was going alone or with the wife, it was suddenly all settled when my wife had to go on a course on the 2nd. I was going alone.
I had decided to fly in on the 27th to catch up with old friends. I had already booked an Airbnb place from the 27th to the 31st but with leaving things late I had to fly via Brussels and back the same way on the 4th. Still needing a place to stay from the 31st to the 4th, I managed to book another Airbnb for just £80, a way outside of Madrid but still on the Metro.
The flight out was uneventful and I was possibly the only Red on it unless some were travelling incognito. I watched the Championship play-off final in a bar in the city centre and then went with an old friend to a Cuban bar where the live music starts at 11pm and goes on till about 3am. This is on a Monday night and it was still packed. Fantastic food and amazing salsa dancers. A great way to start the week.
The rest of this article is for Subscribers only.
[ttt-subscribe-article]