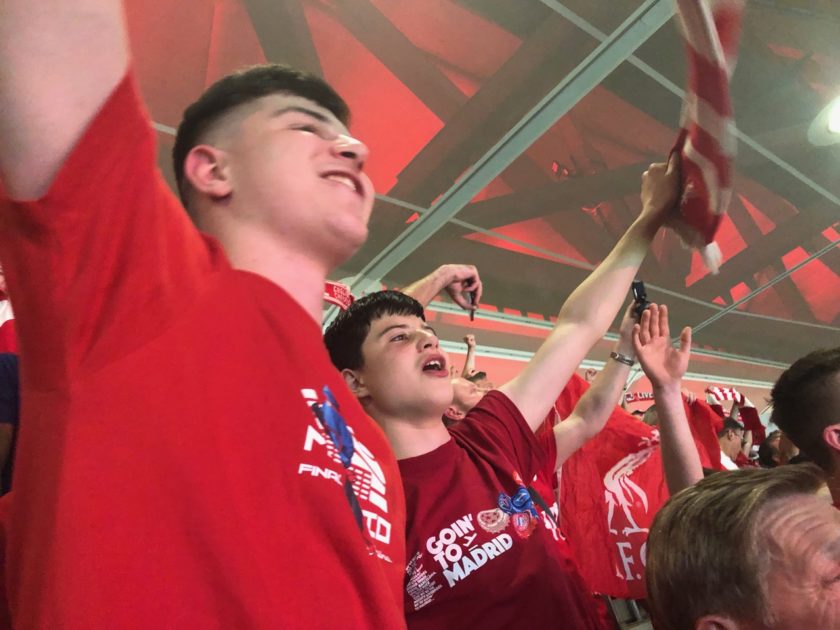 By Paddy Smith (TTT Subscriber Mr. Miyagi).
Sitting in a bar just after the game at Camp Nou with my eldest lad and a couple of mates nursing a beer, I joked at least I'll save a lot of money not having to go to Madrid anymore! We all know what happened a week later in what was and will now always be remembered as one of the great Anfield nights. I remember thinking on the way home that night that these nights only really become legendary if you go on to win the final…………….
That night I was to knackered and buzzing to book flights, silly boy! The next morning all routes from Manchester or Liverpool were in the £600 range one way, so after a lot of Google searches we booked flights from Newcastle to Barcelona and then the train to Madrid, bagged a hotel in Barcelona at a decent rate as Madrid hotels are ridiculous. We decide to wait (as if we have a choice) and last resort is the train station for the night. On the Thursday we do a quick search for rooms and bag two amazing apartments that will sleep us all for £80 each just outside the Sol Metro which is on the line to take you directly to the stadium; result, as they say.
The rest of this article is for Subscribers only.
[ttt-subscribe-article]