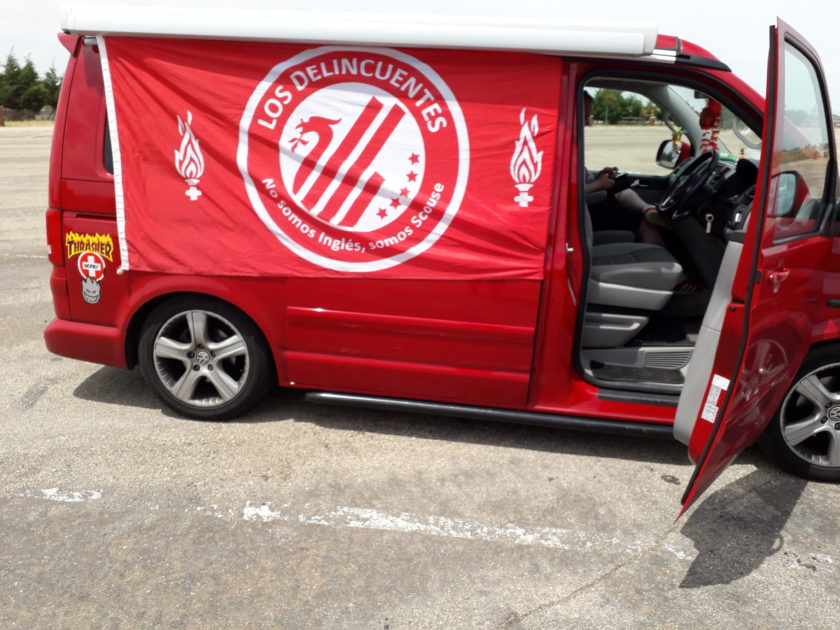 Just a year after that Kiev adventure, we're off our insane travels again. For me and a few others, including one of my travelling companions, it's our ninth Champions League/European Cup final. We're almost envious of Spurs, losing their Champions League cherry. Like your first sky dive, it's never the same again (apparently!)
Why camper van rather than plane? Well Jon was never flying anyway, he doesn't do it anymore. And because of that first leg result in Barcelona, we were a bit reluctant to commit. By then the prices had already become prohibitive.
And now, spoiler alert: I didn't get a ticket, didn't get in, watched it on telly. The first I've missed out of all nine. The first blot on my hitherto 100% record. It hurts.
When UEFA announce the ticket allocations for each club – just over 16,600, for a stadium with a capacity of over 60,000, and Liverpool FC duly announce how they'll distribute theirs, I know I won't be qualifying that way, and the ballot didn't help me either. In truth I've never known the ticket trail to be so stone-cold dead. Never for a moment the slightest sniff of a chance of a ticket. No leads to follow. Not beforehand, not en route, and not in Madrid. In fact with the amount of competition for spares in Madrid the chances were beyond zero.
So of the four of us in the camper van, two are without tickets, me and Paul. That just about reflected the numbers in Madrid – barely half the number there seemed to have tickets, which would make over 70,000 Liverpool fans in total, and maybe more.
The rest of this article is for Subscribers only.
[ttt-subscribe-article]