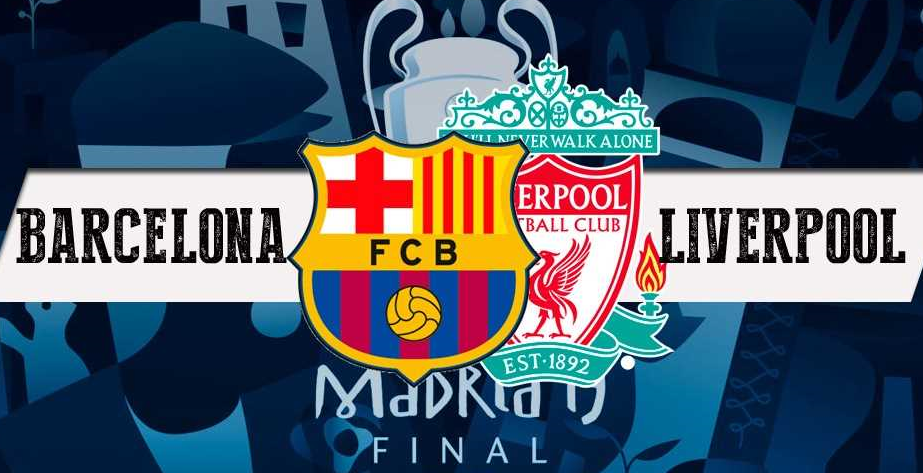 Let's face it, we knew Luis Suarez was a shithouse – he was our shithouse, once, and now he's shown us, with zero respect, that he would indeed mug his own grandmother if a win was on the line; and we knew that half the Barcelona players will roll around for five minutes if anyone goes near them, and harangue the referee, and pull out all the dark arts. Playacting aside, it was actually a surprise to see just how dirty Barca were. Having seen Real Madrid last season and Barca this season, it seems that English football still lags behind in terms of utter shithousery. When it's in front of 100,000 fans, the ref might as well be wearing the home team's no.10 shirt.
We also knew that a Lionel Messi free-kick is often a thing of utter perfection; and that some nights the ball hits the woodwork and falls your way, and other nights it doesn't. Tonight we discovered that Lady Luck is a Catalan, after what was – until Liverpool committed too many men forward in desperate search of an away goal and gave up about three good chances on the break – one of the most one-sided 3-0 defeats you'll ever see in favour of the defeated side. Barca were hanging on for most of the second half, and had Roberto Firmino been fit enough for more than 20 minutes they would surely not have been quite as lucky. But that's life.
It probably didn't help that a tiny group of Liverpool fans acted like utter shithouses too; it's never a good look to go to a country and act like that before the game. (And it's so fucking stupid as it tars the rest of us and, as predictably happened, allows sick taunts from rival fans about how Hillsborough was actually the fault Liverpool supporters, contrary to the facts. Nice one, dickheads.)
Tonight, the result was galling – but the performance certainly wasn't.
This article is for subscribers only.
[ttt-subscribe-article]