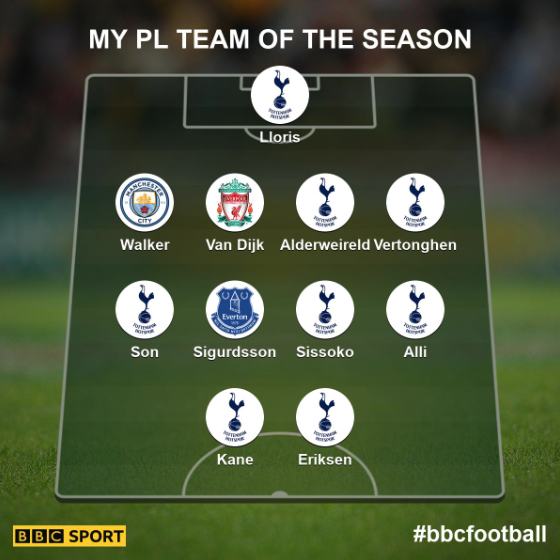 Ghost Written by Daniel Rhodes
These weekly columns usually begin with a generic round-up, so for consistency Manchester City won the title, Liverpool finished runners-up, and The Magnificent Tottenham Hotspur ended up as the real winners this season. By reaching the Champions League final, beating the Greatest Team in History in the quarter-finals, I've personally lobbied UEFA to have them recognise The Magnificent Tottenham Hotspur as default Premier League winners as well.
Three teams were relegated, but I never pick any of their players so who cares?
Below is my Team of the Season, have a read, get annoyed and share it with your friends so they can get annoyed too. It's the only way I'll keep my column and not be replaced by Adrian Durham or Nigel Farage. On the off chance this does happen, you can hire me for speaking functions where my specialist subjects include: performing under pressure, drive and determination, The Magnificent Tottenham Hotspur and Manchester United (despite only playing seven games on loan for them, I still feel I get the club; I understand them; they are winners; just like me and my two FA Cups and UEFA Cup (that I won single-handedly performing under pressure with incredible drive and determination, despite being an unused sub in the second leg of the final).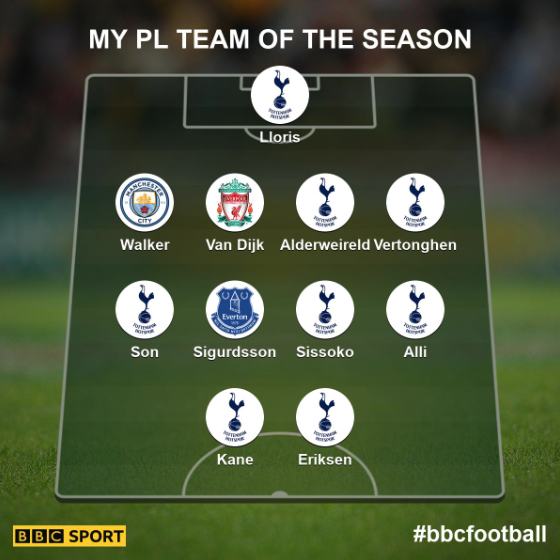 First of all my team will be playing in the 4-4-2 formation. This is the correct formation for a football team. And will always be that way.
The rest of this article is for subscribers only. 
[ttt-subscribe-article]