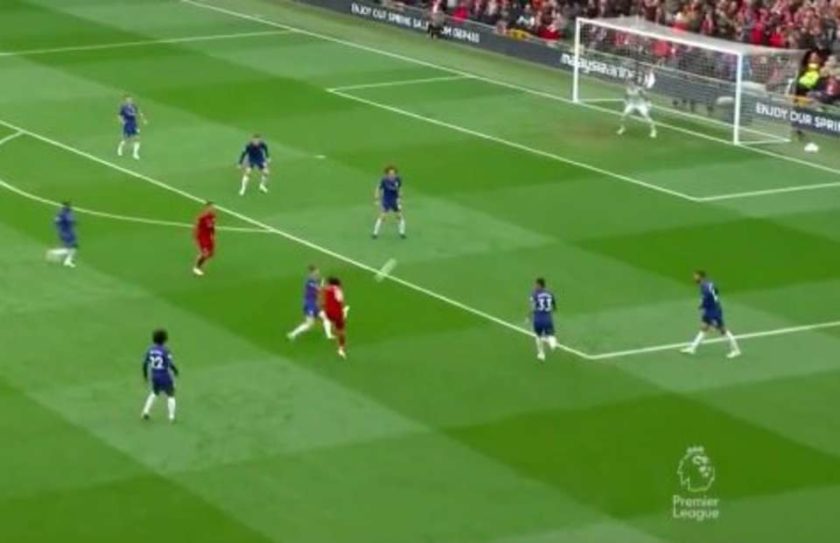 So another Sunday graveyard shift – in terms of kick off time anyway, though not in terms of the occasion. We've not beaten Chelsea for so long at Anfield – eight games – and we all remember 2014 – it was around this time of year, it was when we were challenging City for the title, just so like now. The media have been full of Gerrard, Demba Ba and all that all week … but this Liverpool doesn't do retro. In the build-up to the match Klopp dismissed any connection with five years ago.
But what concerns me almost as much as the importance of the game itself is the fans – principally Chelsea's, but also our reaction to them.
The Salah video surfaced on Thursday, three days before the match – presumably not a coincidence. Chelsea FC responded admirably quickly by refusing entry to three of the six fans involved in the video to their match in Prague on Thursday night. But it's hardly improved their standing with our supporters – which was not high to begin with. There's no set of fans whose DNA is further removed from our own than them.
There's an added concern. With the match taking place the day before the Hillsborough anniversary, there'll be a '96' mosaic in the Kop before the match, and a minute's silence. Is it too much to hope that some Chelsea fans won't sing "Always the victims, it's never your fault" and "You killed your own fans" during the silence? And how does anyone imagine that would be received afterwards? Will there be enough decent Chelsea fans amongst the away contingent on Sunday to stifle that?
Hillsborough always has a double significance for me. April 15th also happened to be my now-departed mum's birthday. She always said the phone call she finally got on April 15th 1989 was the best birthday prezzie she ever had. No mobiles back then of course, it was over four hours after the news had broken before we could find a phone box without a queue halfway down the street. We were in Chesterfield by then.
In addition, today we have decided to begin planning in earnest for a possible CL final in Madrid.
Also, a week ago, the day we played at Southampton, one of my younger brothers was diagnosed with cancer (it's cancer of the bile duct – prognosis generally poor).
I can't ever recall going to a match with such a whole packing case full of baggage.
The rest of this article is for Subscribers only. See details at the bottom of the page to sign up.
[ttt-subscribe-article]