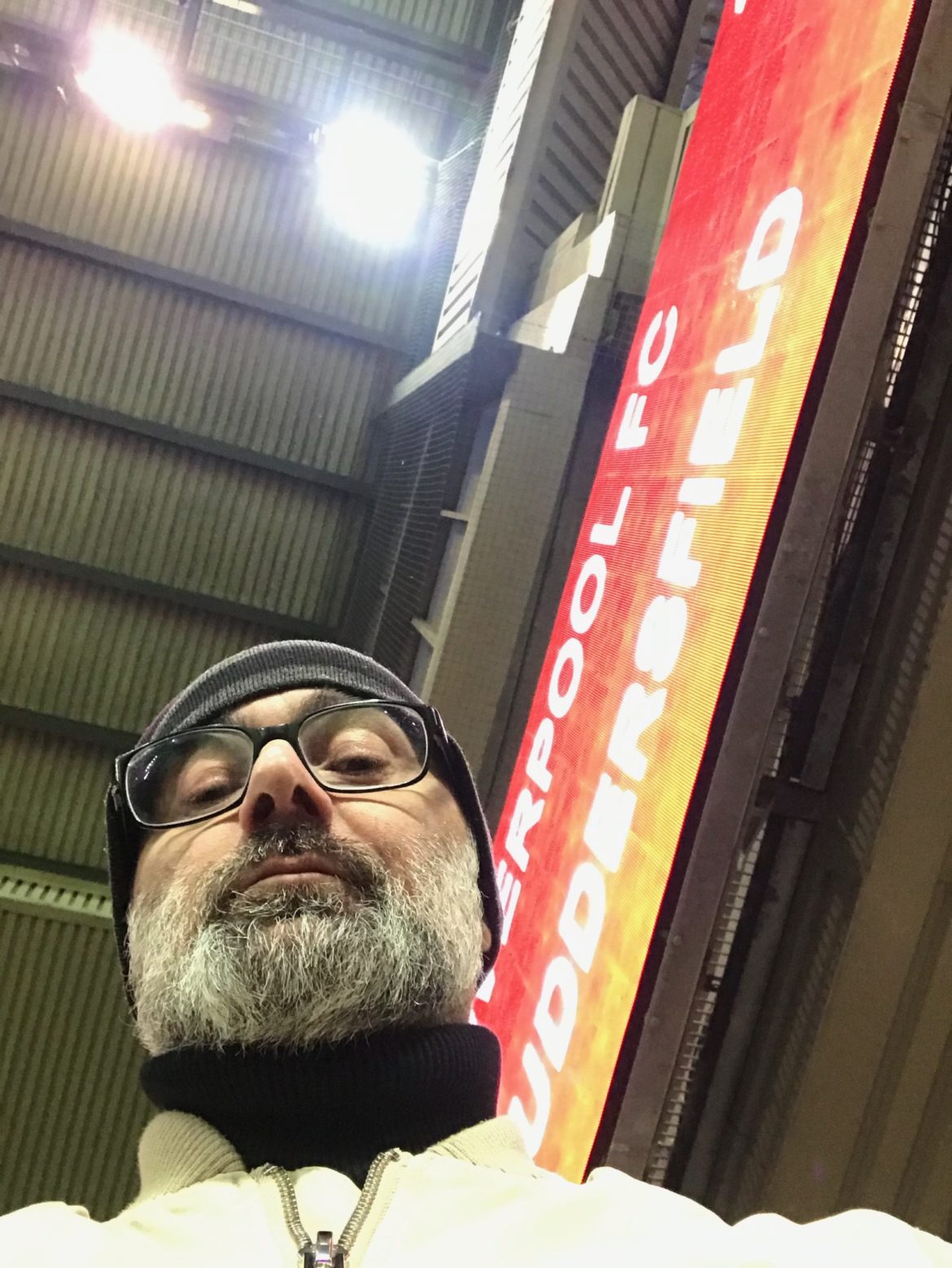 On the way back to Leicester after the game last night, in my friend's rapidly self-destructing SMART Car, my mind was racing with how to present what I'd just witnessed and experienced, and what Liverpool had just achieved. 
"No one will remember Liverpool if they finish 2nd," someone had told me recently on Twitter, as they often do in the very brief moments I dip my toe in to those dark waters. I always quote the Holland of the 1970s, and the great Brazil team of 1982, and the Hungarians of 1954 – the Mighty Magyars. These were all legendary when I was growing up, even if one was 17 years before I was born. Some didn't even do enough to even finish 2nd, but they captured the imagination. Really, in sport, that's all you have to do. 
And while a league is different to a World Cup, you remember brilliance. You remember stunning achievements, and an achievement doesn't always mean finishing 1st – if a sprinter runs the 2nd-fasted 100m in history in the Olympic final but the athlete in the next lane runs faster by 0.001 of a second, that's not failure. That's not forgettable. He or she didn't bottle it.  
Who is going to remember with any great detail or fondness the 15,000 consecutive league titles racked up by PSG, Juventus, Celtic and Bayern Munich, because they had three or four times the budget of everyone else? Winning without soul – but with financial doping or financial excess – is neither great nor memorable, even if it can be achieved in a way that might capture the imagination as well. Winning without struggle can also be a flat experience.
Napoli getting 91 points to finish 2nd in Serie A last season will be something I remember far longer than the blurring of one title into another for Juventus. Napoli captured my imagination. Juventus, these days, do not (but have at times in the past). None of this is to say that success is boring; just that success without capturing the imagination can be forgettable. It needs something to imprint into our memory banks and never fade. If Liverpool had lost the penalty shootout in Istanbul then I would still have incredible memories of being there and witnessing that game. (And if, as Liverpool fans, we go on about such things, it's because – well, wouldn't you?)
If fans of those clubs love those endless league titles, then fair enough; I'm not trying to take that away from them, in the way that so many fans spend their entire time these days belittling anything anyone else does. They are entitled to enjoy them as much as is humanly possible. But don't try and take away the ride we have been on; a ride more memorable than at least some of Liverpool's league titles of the past.
You can try to diminish it, but even if Liverpool end up empty-handed, you cannot kill our memories. Fernando Torres won nothing at Liverpool; Luis Suarez won just a League Cup; Steven Gerrard never won a league title. And yet, will we not tell our grandchildren about them, and dig out the old 1k video, in the year 2044, when they are watching 100k 3D surround VR in an immersion tank filled with lamb placenta and Higgs boson particles? 
Of course we will. Will we list, with great enthusiasm, the three medals Djimi Traoré won with Liverpool (not counting the Community Shield, as I never count the Community Shield), and talk with awe about how much bigger his Liverpool-based trophy cabinet is than Virgil van Dijk's? We can love the trophies Traoré won (and one was Istanbul! – his legs were all crazy!), but you just have to watch van Dijk in the flesh, and how he has the whole of Anfield in the palm of his hand, to know who is the infinitely superior player. You would tell your grandkids about van Dijk, not Traoré, unless as a footnote. It's a pleasure and a privilege to watch the Dutch giant play football. He may be the only centre-back in world football you'd pay just to watch.
And it all made me think of the Rumble in the Jungle, the legendary fight from 1974. I mentioned it to Adie as we headed home, and as neither of us are boxing aficionados (and I was only three at the time) we couldn't remember who won, George Foreman or Muhammad Ali. But we knew it was an epic fight between two great boxers. There was a loser that night, and it turns out that man went on to give his name to a lean, mean grilling machine. Those guys also won things, of course, but sport is full of brilliant, memorable, skilful runners-up; when what we actually forget are the also-rans, the ones who finished 6th or 7th on a bigger budget, or the runners-up, with big budgets, who finish 20 points adrift. 
We forget meh. 
And Liverpool can still win the league. And the Champions League. April is about to turn into May, and Liverpool can still win the league and win the Champions League. 
Whether they do or not will not be down to any failing; to be in the position, with a scarcely believable 91 points after 36 games, and in the semi-finals against Barcelona, is some stunning consistency over nearly 50 games. One league game lost all season; more points already than Arsenal's Invincibles; the 2nd-highest points tally after 36 games in English football history; 23 assists from the full-backs; a remarkable defensive record, and the two top scorers in the Premier League, who don't even play as centre-forwards, and one of them (Mané) hasn't even taken a penalty. Plus victories over PSG, Napoli, Bayern Munich and Porto in Europe.
That there will be no League Cup to show for it – when most of us couldn't name, or even remember the finals, of most of that trophy's recent history – is to miss the point. Klopp is making memories, giving joy, beyond the dick-swinging of trophy counting. 
The new songs the Kop are singing are all part of this wonderful journey; the new ride, with new serenades. The recent goals of Mané – who seems to score more headers than Peter Crouch – and Salah, and Sí, Señor for Bobby Firmino, and "He's Virgil van Dijk, he's Virgil van Dijk". The sub-plot of Naby Keïta's form going BOOM!, and of Gini Wijnaldum and Jordan Henderson bagging goals and assists, and the assist-machines at full-back, and the return of Alex Oxlade-Chamberlain. Hell, even little Xherdan Shaqiri running onto the pitch looking like a toddler who's just downed 275 protein milkshakes made me smile last night. 
And smaller things too, like Liverpool taking off a concussed Fabinho at Cardiff to protect his health rather than to put it at jeopardy in the chase for victory; and not rushing him back to the squad last night.  
And then, best of all, Klopp fist-pumping the Kop after pretending – like a big German tease – that he wasn't go to, which actually made me laugh out loud, with my voice already hoarse after 90 minutes of singing and shouting and whooping. The place is electric right now, the fun off the charts.
The second half of this article is for subscribers only. See details below for how to sign up and join our intelligent, respectful community.
[ttt-subscribe-article]