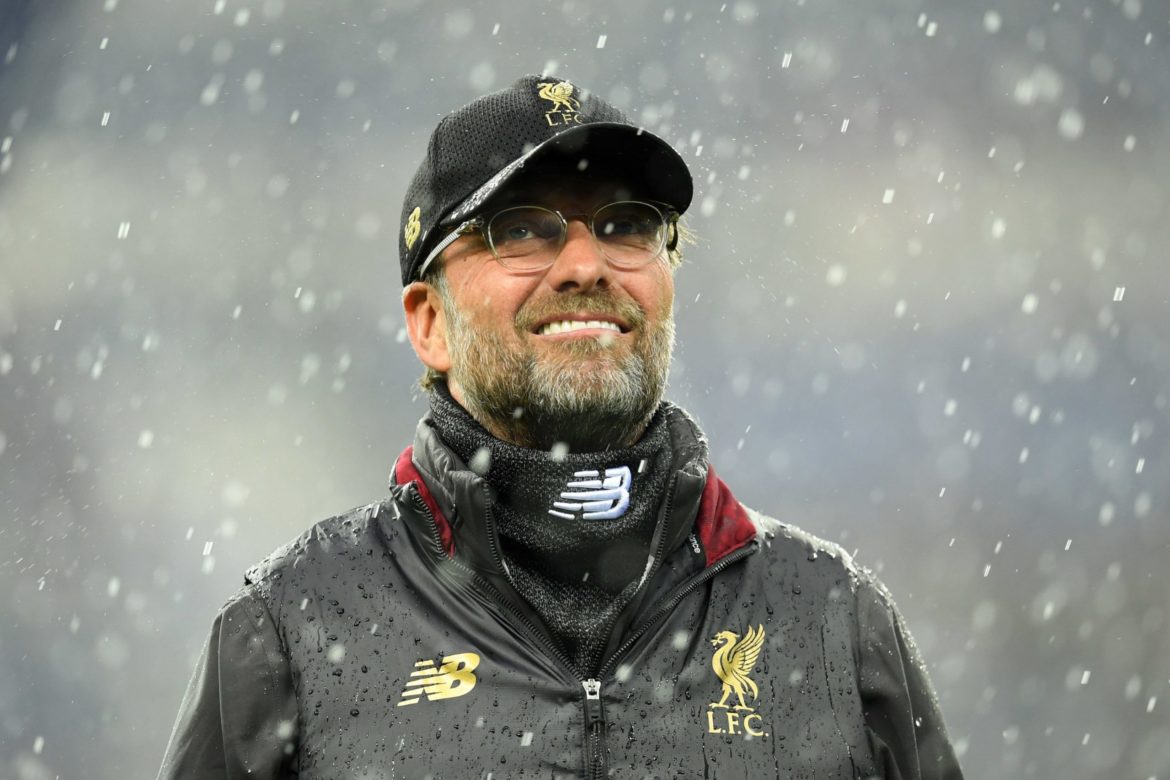 One thing I've said for years is that if Liverpool are ever going to challenge for the league title it would need to be without a long European run, because of the extra strain it puts on a squad that still remains below the three most expensive in the land. Even Gary Neville chimed in with the same opinion, earlier in the season – justifiably, because of how hard it is to fight on both of the major fronts.
And yet somehow Liverpool are still going strong in both; and if anything, getting stronger.
In the past, any fine European runs the Reds had generally came in seasons where their league points tally was much more modest. Only in 2008/09, when Liverpool finished 2nd with 86 points and reached the quarter-finals of the Champions League, was there any type of a dual-challenge; and even then, only reaching the quarter-finals was a step down on what Rafa Benítez usually delivered. (And in runs to the Europa League semis/final under Benítez and Jürgen Klopp, the league form was below average.)
And yet here Liverpool are, with the 2nd-highest number of points by any team in the Premier League era after 34 games, and in the semi-finals of the Champions League. More than three years in, Klopp still hasn't lost a two-legged European tie. That's astonishing. And while people may focus on Porto last season and again this season, that run of successful knockouts also includes Manchester City, Bayern Munich, Manchester United, Borussia Dortmund, Roma and Villarreal. This hasn't been like Manchester City's domestic ties this season – exclusively poor opponents.
Things can go wrong for even the best teams in the final weeks of a season – see City in their own Champions League collapses at this time of the year; indeed, Klopp has now reached more Champions League semi-finals with Liverpool than City have in over ten years of financial doping; but for Liverpool to even be in this situation, after almost a complete league season (four winnable, but possibly tense, games left), and heading into May still in the Champions League, is one hell of an achievement.
Look at it like this: Arsenal's 2003/04 "invincibles" – runaway champions – had three fewer points than Liverpool after 34 games, had scored fewer goals and conceded more; plus, they went out of the Champions League at the quarter-final stage. And they were the last great side that wasn't built on excesses of money.
Klopp is doing the impossible; just as he did at Dortmund, he's ripping up the rulebook on what can be achieved on a certain budget.
Liverpool's £XI (the average cost of all league line-ups in a season, adjusted for TPI inflation) has the Reds ranked 4th, and the only team outside those who ranked 1st, 2nd or 3rd to win the league since 2004 are Leicester. But obviously even Leicester had no European football that season; and doubly obviously, they had a team whose costs were more in line with fighting relegation. That said, even Chelsea in 2017 had no European football, and you have to go back a long way for the last Premier League title-challenger to get his far in Europe's elite competition.
Since the Abramovication of the Premier League, only four English teams have competed for the league title and reached a Champions League final in the same season; and while Liverpool have the somewhat daunting task of having to beat Barcelona to achieve that, the bookmakers don't have a ton of difference in the odds of either team winning the trophy.
In 2007/08 Chelsea finished two points behind Man United and lost to them in the Champions League final. (Some player slipped over when taking a penalty, but that never gets mentioned.) So, along with 2007/08, Man United also won the title in 2009 when losing the Champions League final to Barcelona, and, yet again, the same scenario played out in 2011. Those are the only four teams since 2003 to have coped well in both of the main competitions, and the last of those was eight years ago.
Liverpool's £XI this season was £411m the last time the data was run, a couple of months ago; and is unlikely to have shifted much after a handful more games. (Man City's was £664m, but it may trend upwards now that Kevin de Bruyne is back.)
But the £XIs of the aforementioned four teams to make a dual-challenge (and £XIs are always presented in "today's money") were £796m, £689m, £635m and £608m. The average league points tallies of those four clubs in those seasons? – 85, achieved with an average £XI of £682m. So if Liverpool somehow had a nightmare and failed to win another league point – but make the Champions League final – they will be on par for a massive achievement on less than two-thirds of the budget.
The average points tally for a c.£411m £XI, since 2003, is 71. Liverpool could hit 97. The highest points tally for that price-bracket is the 84 Brendan Rodgers' Liverpool racked up in 2013/14, but with no European football at all. Liverpool played just 43 games that season; contrast that with two games against each of PSG, Napoli, Bayern Munich and Barcelona this season.
The average league position for teams with an £XI around the £411m mark (nine club seasons between 2003 and the start of this season) is 4th, and the furthest any of the teams within that range of £XI got in the Champions League is the Round of 16 stage (Man Utd 2003-04, Round of 16; Arsenal 2004-05, Round 16; and Arsenal three times between 2014-2017, all Round of 16.) So, £411m usually gets 4th place, and out of Europe just before the quarter-finals – although a few cheaper teams (Liverpool under Benítez, and Arsenal in 2006), did reach the Champions League final, but never when challenging for the title. To compete for both on such a budget is extraordinary.
(As an aside, Liverpool's £XI last season was £347m, so the new signings have essentially upped the average by almost 20%.)
So, how has Klopp – and Liverpool – achieved so much more than history suggests is possible?
The second half of this article is for subscribers only.
[ttt-subscribe-article]