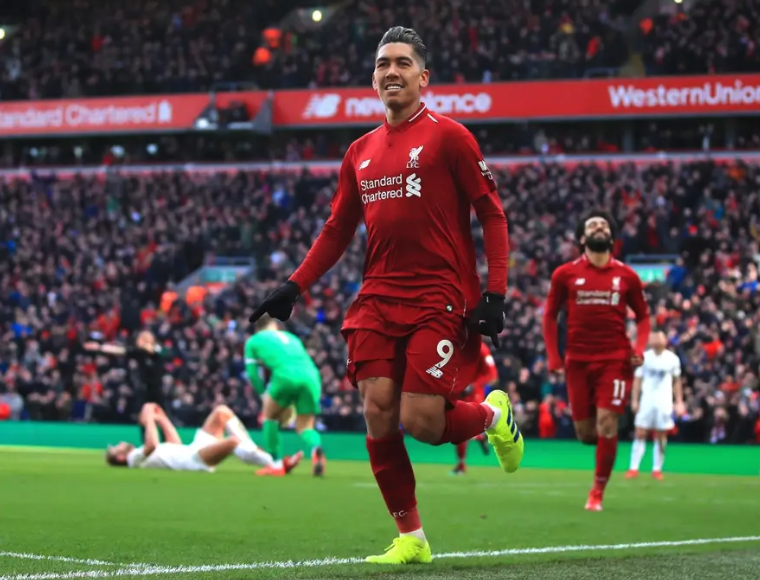 Always great to get one over the new Deluded One… because despite loads of big chances, some fine pressing and his goalkeeper handing us goals on a plate apparently Burnley deserved to get a point out of this if the referee had only given them a couple of decisions. You couldn't make it up. Unless your name is Sean Dyche.
Team Stats:
This was the Reds' highest average xG total all season, with 3.79 and beating the previous highest on the opening day of the season against West Ham. It is also the highest xG difference, with 3.35. Hammering the Hammers must be the norm, because going back to 2017/18, it was West Ham again who suffered the highest xG beating of the season once again with 3.91 (which is the highest average from one game in my records).
Four big chances in this game, which seems a little low considering all of our dominance. More so with 23 shots in total and 13 shots in the box. In fact, the shots in the box difference of 12 is the highest since we gave Man Utd a spanking and got Mournho sacked.
As you can see below on the xGif, there is quite a bit of range in the models across the board, with Wyscout and Infogol giving us 3.2 and Caley and Understat giving us a total above four.
Individual Stats:
Firmino and Mane had two big chances each, with Sadio only converting one of his. But once again, converting 75% of these in one match (after the 100% against Watford but 0% against Everton) illustrates how it comes and goes rather than just scoring one a game, which might give us more points!
According to Understat, Firmino's xG Chain was an incredible 3.3 – a figure so high it makes me question whether it's correct or not! His previous highest, across his whole career, was 2.65 – and that was in Germany. For the Reds only, it eclipsed the 2.44 against West Ham mentioned in the team stats section.
Van Dijk, in what felt like the they were all in the first ten minutes, won seven out of seven aerial duels – and has won his last 18 defensive aerial duels at Anfield. Which is crazy, and virtually unheard of, ever.
Seven different players created two chances or more in this game: TAA, Salah and Mane (3), with Van Dijk, Robertson, Wijnaldum and Lallana on two apiece.
xGif: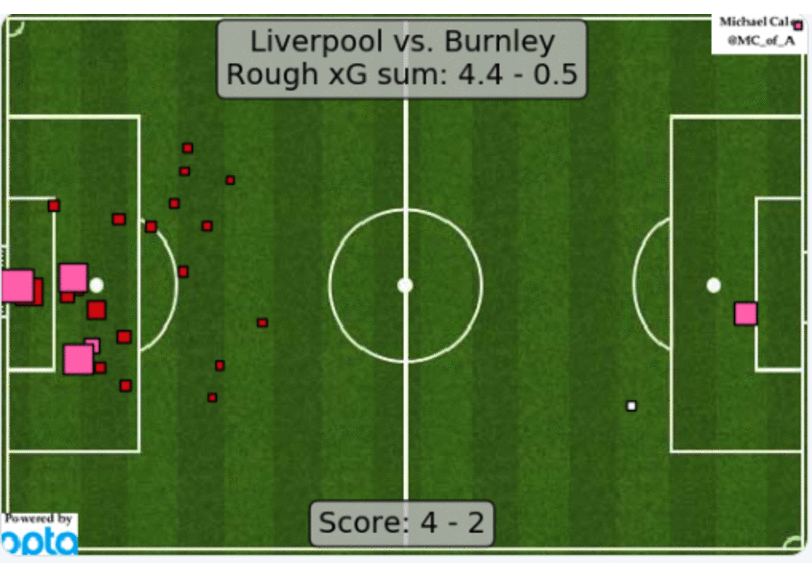 Embedding not working unfortunately. 
Player Vote:
Who Were Your FIVE Best Players Versus Burnley
Mane (19%, 197 Votes)
Lallana (19%, 189 Votes)
Firmino (18%, 182 Votes)
Salah (17%, 168 Votes)
Van Dijk (15%, 153 Votes)
Fabinho (7%, 76 Votes)
Robertson (2%, 22 Votes)
Wijnaldum (1%, 9 Votes)
Alisson (1%, 8 Votes)
Alexander-Arnold (1%, 6 Votes)
Matip (0%, 5 Votes)
Total Voters: 205

Loading ...