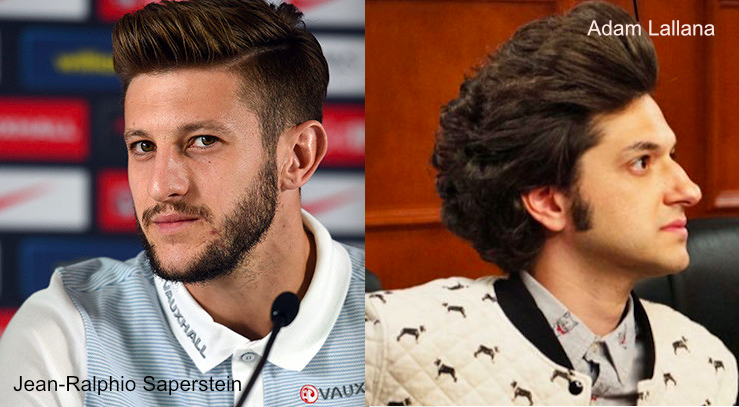 The madness of a midday kickoff on a Sunday (why?), and weather that, as at home to Leicester and away to Everton, seemed to arrive out of nowhere and cause chaos. Wind, rain, hail and the you-can-set-your-watch-by-it abysmal refereeing all conspired to put Burnley 1-0 up early on, with just the two Burnley players pinning down Alisson Becker. Alisson was duly booked for the cheek of having not one but two players foul him. (If that's an English keeper he gets the decision. Foreigners have to toughen up, etc.)
It seems to be an unwritten rule that you can do that against Alisson and Virgil van Dijk, and the standard of refereeing just sinks ever lower. Liverpool will concede fewer goals and score more if the VAR official pays any attention to how van Dijk is blocked off at every corner by two opposition players. Also, someone understanding the offside rule for players interfering – which for some clubs is touching the ball, others it's not – will also help. Liverpool have gained a couple of offside goals this season, but also lost valid goals at Spurs and Arsenal to an "interfering" player who didn't actually touch the ball, and yet Burnley were able to score in the away game with an offside player attempting to play the ball. Again, handball is another rule that doesn't seem to apply against Liverpool. Maybe VAR will give the refs the balls to make those calls?
Andre Marriner – having a shocker – denied the Reds a clear second-half penalty when the Burnley defender turned his back with his hands outstretched in an unnatural position to block the ball, but you have to go back to May 2017 for the last handball penalty the Reds won in the league.
Almost two years on, Liverpool have still won fewer Kop-end league penalties at Anfield in 22 months than Spurs managed in 22 minutes last season. VAR will go a long way to eradicate this bending-over-backwards bias where refs feel that anything given to Liverpool will see the rest of the football world explode with rage, as if to confirm that the Reds get too many penalties.
(For the record, Liverpool rank a lowly 11th in the last five years for Premier League penalties won per season, and precious few are given at Anfield. Stoke City used to win more per season when they were in the top flight, for god's sake. This can't be bias on my part; for Liverpool to regularly win half as many penalties as many inferior teams has to be wrong.)
And Liverpool – with the 8th best start to a season by any club in the Premier League era (after 30 games) – have to fight not just the weather (which is admittedly just force majeure) and the refereeing (which is part incompetence, part confirmation bias), but also a club that has managed to stockpile that bit more world-class talent than the rules allow, due to what appears to be financial doping. They play great football, sure; but it seems they shouldn't have all those wonderful players that can pop in interchangeably due to their great wealth. But hey, to moan about that as a rival fan is sour grapes, apparently.
All clubs have players who have dived (although Liverpool's players have fewer bookings for diving than many rival clubs), and all clubs, big or small, have tapped up other players – Liverpool have both done this and had it done to them – but how many clubs are being investigated for alleged corrupt behaviour by FIFA, UEFA, the FA and the Premier League? How is that not supposed to leave a bad taste in the mouth, as if you're the clean cyclist always losing to the doper? If City have financially doped over the years then it means the money and trophies they have earned have been built on a lie; earning them yet more and more money, to prop up that lie – and denying the chance to win trophies and compete in the Champions League to other clubs who were not financially doping.
But hey, I want to now focus on the Reds, on a day when the front three absolutely terrorised the Burnley defence, ably assisted by an excellent Adam Lallana.
The 2nd half of this article is for subscribers only. See details below on how to sign up.
[ttt-subscribe-article]