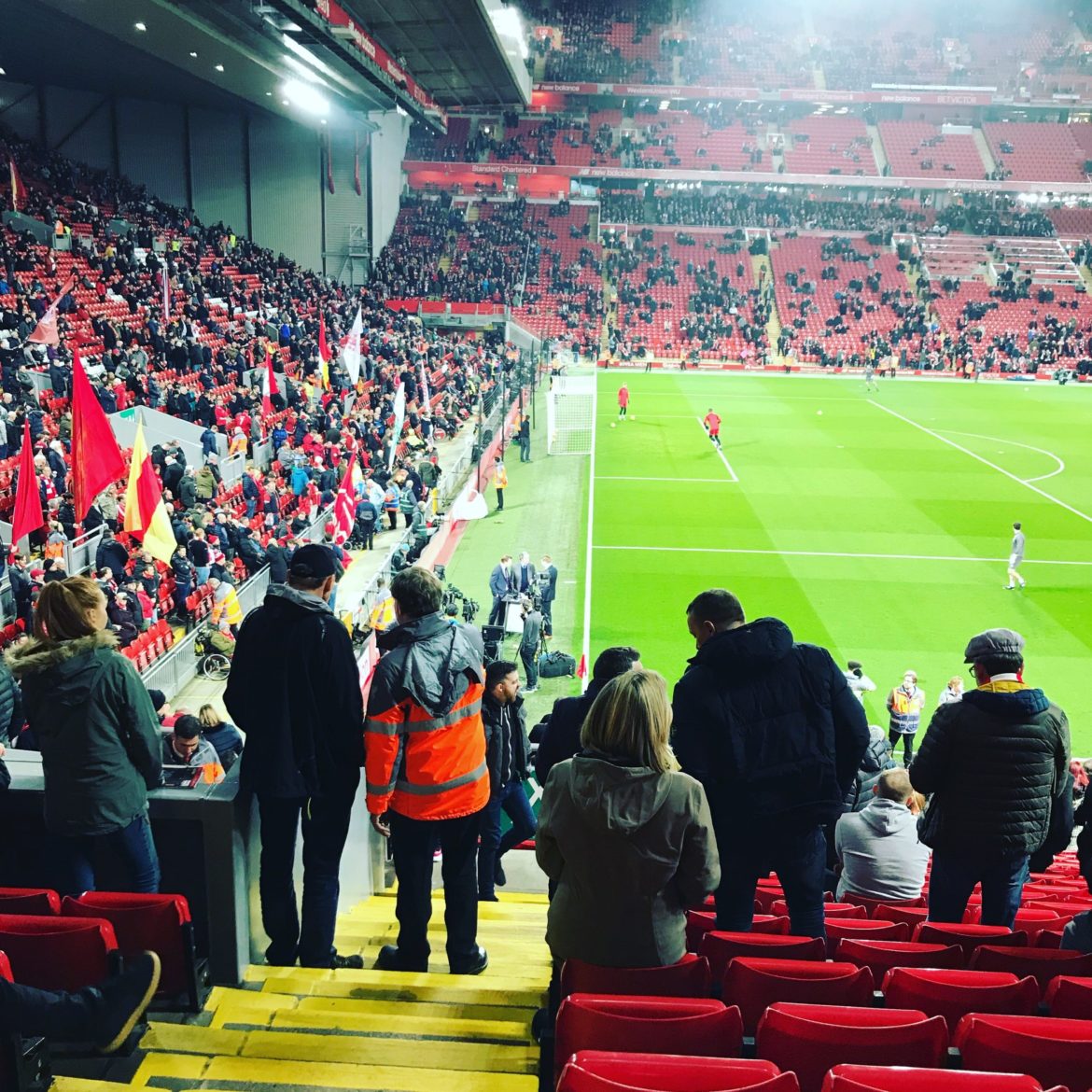 For a supposedly one-dimensional side, Liverpool have done pretty well to have the third-best goal difference in the 27-year Premier League era (after 28 games), six behind this season's Man City side – who have played more of their games at home – and 13 behind their all-conquering "centurions" of last year. Arsenal's "invincibles" were just a point better off than the Reds at the same stage of 2003/04, having also won 21 games.
This, after all, is a Liverpool team that can defend and attack. It doesn't excel at just one or the other, but both; and that's damn rare for any football team. I was lucky enough to be at Anfield to witness the demolition of a Watford side who arrived in 7th place, with their tails up after their own 5-0 win last Friday; and who left with those tails dangling limply between their legs. (But more on that in a bit.)
It is a Liverpool team with an excellent home record and an excellent away record; whereas this season, at least, City – the big home kings – rank only 3rd on away form (definitely some shakiness shown on visits to Wolves, Chelsea, Leicester and Newcastle), and have six of their remaining ten matches away from the Etihad.
Their home league win percentage this season is an incredible 93%, and they've also humped teams 7-0 and 9-0 in the cups at the Etihad, to the amazement of lots of empty blue seats; however, their away win percentage is a far more human 62%.
(And they have also failed to win cup games away from home against Lyon, Leicester, and Chelsea at Wembley; the latter two draws needing the penalty shootouts that a league game doesn't allow for. None of this is to disparage City, just to remind those who think they'll win all ten games that, even though they might, this is still an unlikely feat. And that's before factoring in the schedule logjam and how Premier League teams' win percentages tend to drop significantly in games after Champions League quarter-finals and dramatically after Champions League semi-finals.)
This season's City side would be seen as incredible, were it not for their 100 points last season; and the fact that they sit only 2nd in the table this time around. Indeed, they are pretty incredible. They're just no longer in a league of their own.
This is a Liverpool side that is so one-dimensional it just got five assists in a single game from full-backs, one of whom is still essentially a kid; two goals from a centre-back; two goals from a wide attacker in an unusual start at centre-forward; and another from a (rarely seen) centre-forward playing out wide. It's so one-dimensional that even one of the holding midfielders, Fabinho, has more strings to his bow than London has black cabs (plus, another holding midfielder has over 100 club goals and 11 international goals), and where the goalkeeper is a better footballer than the creative hubs in some Premier League teams, and one of the centre-backs could play in just about any position on the field for any club in Europe.
The bulk of this article, with my thoughts on the game, as well as my attempt at a My Day at the Match, follows below.
[ttt-subscribe-article]