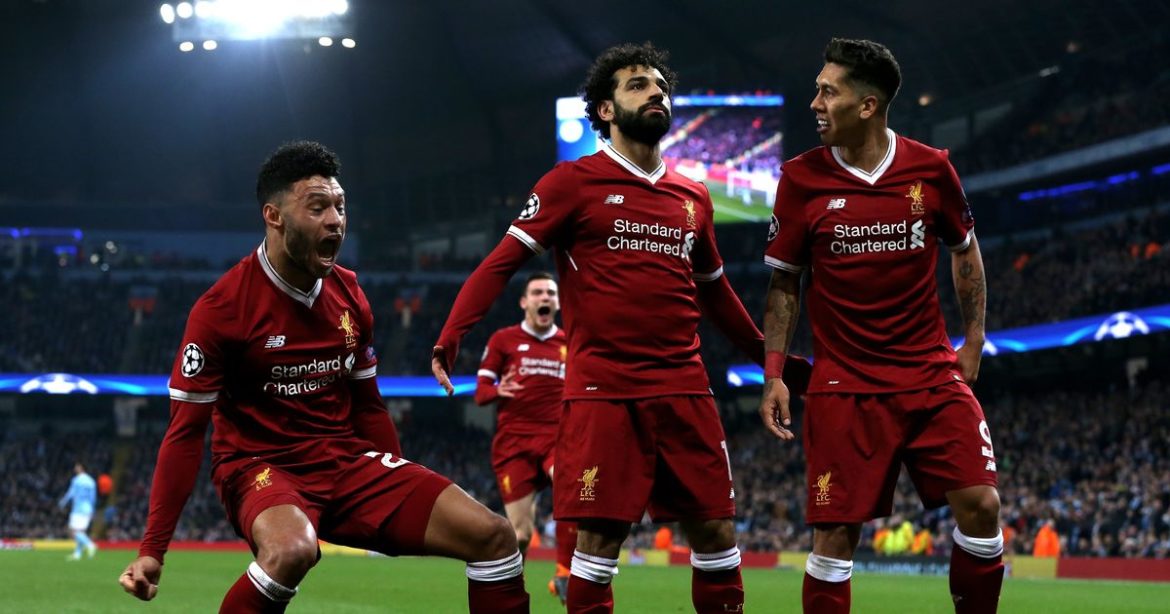 Liverpool started the weekend six points clear at the top of the table. After Man City won at Southampton, Liverpool ended the weekend seven points clear at the top of the table. 
City got back to winning aways, having lost as many league games in a week as they had in well over a year. But it was also their tenth game in a row without a clean sheet. 
Recent results have led Pep Guardiola to call Liverpool the best team in the world, which, to me, seems like the old Bob Paisley trick of giving someone "some toffee" to soften them up; to heap some pressure onto a rival ahead of big game and make yourself the underdog. Not that Guardiola doesn't fear Liverpool; that he does was well documented last season, and in the Amazon Prime documentary of City's record-breaking season. 
But Liverpool haven't done enough, yet, to deserve to be called the best in the world. What the Reds are, however, is possibly the most beautifully balanced team in the world (right now); three years on from Jürgen Klopp inheriting a team that could no longer score many goals, as well as, more famously, not being able to defend, and where the midfield was a bit meh too. Players needed better coaching, fitness regimens and tactics to improve, but many simply needed replacing.
Liverpool may still lack midfield superstars, but there are six or seven quality options (an eighth when Alex Oxlade-Chamberlain returns), where rotation can allow for the hardest-pressing in the midfield area in the Premier League. 
And until this weekend, no one in the media seemed to notice just how good Gini Wijnaldum is, either – the player I've been calling the most underrated in Europe for at least 18 months now; while £13m Xherdan Shaqiri is a goalscoring playmaker performing on a par with Philippe Coutinho, the man sold for £142m.
Liverpool cannot get even close to City's finances, with their expensively stockpiled world- and- international-class talents that Pep Guardiola inherited: Vincent Kompany (their one bargain!), David Silva, Sergio Aguero, Fernandinho, Raheem Sterling, Nicolás Otamendi and Kevin De Bruyne, many of whom cost over £100m in 2018 money (after TPI football inflation; with City's team, on average, costing twice Liverpool's, who rank only 4th in the Premier League on our £XI metric). Guardiola further improved many of those players, and has added wisely too, but what a world-class spine to start from (including the ageing Yaya Touré initially, too).
Compare that to the semi-shambles Jürgen Klopp inherited. 
In finding Shaqiri – the third consecutive summer signing from a relegated club to shine in a Liverpool shirt – Liverpool now have someone comparable to Coutinho in terms of output. For an extra £12m, Liverpool replaced the Brazilian maestro with the trio of Virgil van Dijk, Alisson and Shaqiri – which is exactly how you build a sublime team without the financial doping and Financial Fair Play-bending of Sheiks and oligarchs. 
Liverpool now have a supreme defence to go with a world-class forward line, and a midfield that contains a little bit of everything (and which presses harder than any other midfield in the league, perhaps due to that rotation). 
City still have greater depth, more experience and more money. They don't have the cloud of 29 years hanging over them. But Liverpool have plenty of advantages of their own.
Seven Areas Where Liverpool Are Stronger Than Man City
I started writing the following article in mid-December, at a time when Man City seemed virtually invincible, and I was trying to find a bit of optimism in how Liverpool might keep pace. 
They'd lost to Chelsea, but still everyone purred about their first-half display, that made it seem no more than a blip. They'd also failed to beat Lyon home and away in Europe, but still everyone felt they were untouchable. I could just imagine the smirks from the neutrals as they saw the headline to a piece such as this, laughing at that stupid bald, biased twat who has believed in Jürgen Klopp every step of the way. 
Then, the most disliked manager in Liverpool's 126-year history took his Crystal Palace side – along with Liverpool outcast Mamadou Sakho – to the Etihad, and came from behind to win 3-2. It was a bloody nose for Pep Guardiola's men, but they'd bounce straight back, surely. Few Liverpool fans got too excited, as we knew just how good City were. 
Then, after leading at Leicester, City were pegged back, only to concede a late goal to lose yet again; and it was at this very moment that a wave of euphoria spread through the Kop, as word reached those watching the Reds dismantle the usually "undismantleable" Rafa Benítez's Newcastle. (Newcastle may not be great, but rarely get thrashed; this was their biggest defeat since returning to the Premier League, and rarely does any Benítez side lose by four clear goals). 
This was not euphoria as braggadocio, as some observers tried to paint it, but at the joy of finally having a chance of going for the title. To win the league, Liverpool fans knew Man City had to fall below their 100-point standard of last season, even if the Reds themselves were on course for 102 points at that precise moment – because setting a pace is not the same as maintaining it for 38 games. Indeed, talk was of City getting more than 100 points this time; they were even better. The joy was of City being human after all.
Liverpool are breaking English football's defensive records in a season where the Premier League's overall scoring records are being broken; goals are up to record levels, and so, in that context, Liverpool are defending even better than they're being given credit for. 
Anyway, while I think City still have the edge in this game due to being at home, and being the defending champions – which means they can still win the league – I'll address those seven areas where I think Liverpool have an advantage. Some are more marginal advantages, but a couple, I think, are huge – and which could tilt the title in Liverpool's favour, even if they lose at the Etihad (and remember, this will be the 7th of Liverpool's Big Six clashes, just after the midway point of the season. The Reds have yet to drop a single point to anyone outside the Big Six, and have two of the remaining three Big Six games at Anfield).
The bulk of this in-depth article is for subscribers only. See below for details on how to sign up.
[ttt-subscribe-article]