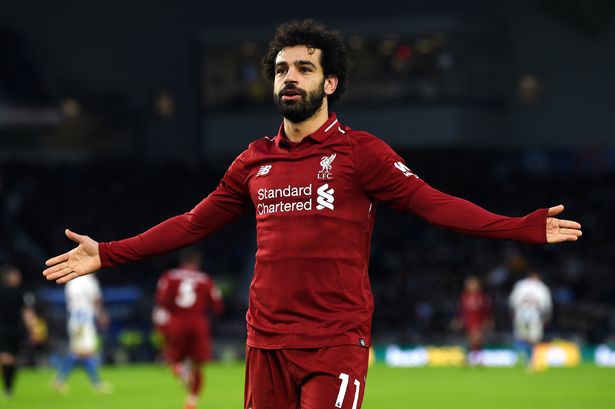 (Ah, the biannual chance to disparage my namesake, although this time he scored against the Reds…)
From calm games of cagey-ball to utter chaos-ball. However you wanna play it, Liverpool will play it, it seems – although this was far too close for comfort (at times), in part due to James Tomkins' header from a corner. Still, Crystal Palace have a habit of high-scoring title-deniers against the Reds, so 4-3 to Jürgen Klopp's men is more than good enough.
That makes 17 wins in 17 games against teams outside the top five, as the title challenge rolls on. But this was 2015-17 Kloppian football; score as many as you want, as we'll score one more than you. At this point – in a title race this close – it's all about getting a win, whether grinding one out or going all-out for goals. And Liverpool continue to set an almost unprecedented pace in English football – 19 wins from the first 23 games, and only one defeat. But the best-ever defensive record has fallen away lately.
The sudden lapse in defensive solidity is a worry, although Joel Matip (who did well on the ball) was rusty, and James Milner won't have a tougher game as an emergency right-back than against Wilfried Zaha, which was always a potential miss-match. Having Joe Gomez and Trent Alexander-Arnold back soon will bring some confidence (and pace) back to the defence, although weirdly, Crystal Palace also scored three at Man City (but that time they won, and here they lost). They have some incredible counter-attacking talent, and I'm amazed they don't do better, even with Roy Hodgson in charge.
Liverpool could probably do with a midwinter break right now, which is handy as there are 10 days until the next game (at home to Leicester), and Klopp is taking them all off to Dubai beforehand. (Being out of the FA Cup was always going to be a godsend.) The late Palace goal took a bit of the gloss off the game, but at 1-0 down, and then at 2-2, the need was simply for the Reds to get the three points – nothing else mattered (within reason). But I'll go on to describe what I felt were the good and the bad from the game.
This article is for subscribers only. See details below for how to sign up.
[ttt-subscribe-article]