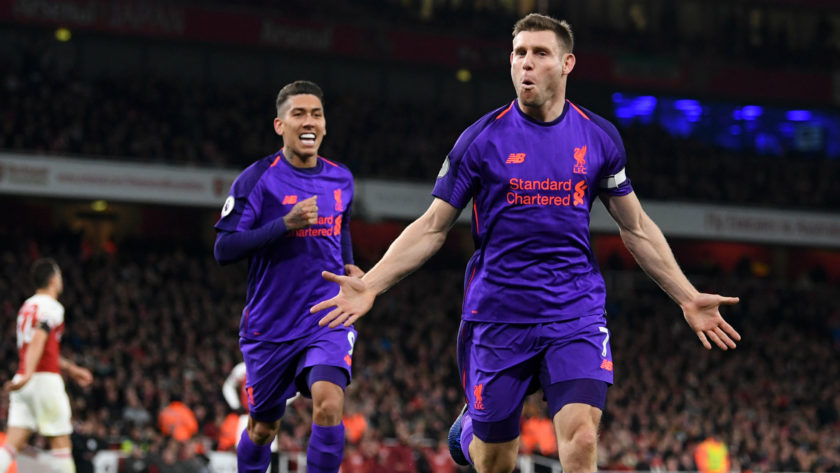 Arsène Wenger's resignation last season signalled the end of a 22-year reign that had exposed both the thrill of triumph and the despair of downfall. Even though enjoying extraordinary levels of success, Wenger's Arsenal team had also suffered under an identity crisis, which saw the majority of their fans turn their back on the very same man who had brought them to the top.
As such, when Unai Emery took over Arsenal in the summer of 2018, he was tasked with a greater job than just implementing his own style – he had to reinvent Arsenal's whole identity. And although Emery's team does indeed possess an arsenal of attacking talent, the transition we have witnessed has been incredible. So it was no wonder that whilst Liverpool's top-5 fixtures had not yet produced the scintillating football that Liverpool had become synonymous with last season, fans and experts alike expected this fixture to be different; either a goal-fest which would bring Liverpool's front three back to the heights of last season, or the vital win that elevated Emery's Arsenal into possible title challengers. While this romantic idea did not translate into reality, it was easy to see why people had high hopes for this fixture; since Jürgen Klopp took over Liverpool in 2015, his match-ups against Arsenal had been nothing short of electrifying, producing an average of 5,4 goals pr. game.
Of course, these games had been against Wenger, whose laissez-fair football used to suffer against the systematised chaos of Klopp's gegenpressing. In Emery, Klopp faced a very different opponent; a man who had previously orchestrated Liverpool's gruelling 3-1 second-half capitulation to Sevilla in the 2016 Europa League Final in Basel.
As such, the outcome was difficult to predict, even though Arsenal and Liverpool's attacking prowess pointed towards another high-scoring game. However, Liverpool's incredible defence would be the ultimate test for Aubameyang and co. In many ways, this game could be described with the old paradoxical cliché of the immovable object versus the unstoppable force.
The rest of this analysis is for Subscribers only. To get quality content like this as well as intelligent troll-free debate, there's a 'Subscribe' tab at the bottom of the page.
[ttt-subscribe-article]