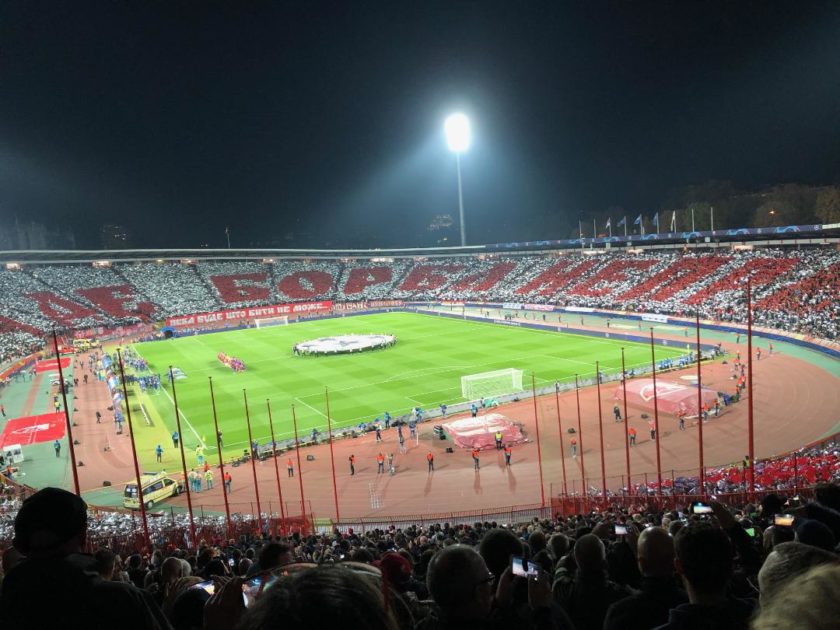 By TTT Subscriber Wally Gowing.
Background – We've been in the lucky position of being able to go to European away matches for many years now – due to flexibility in my work from 2002 and since 2012 to retirement. Since UEFA introduced the UEFA Youth League (YL) in 2013/14 for teams in the Champions League (CL) Group stages we have been to the U19 away matches as well as Champions League match in the group stage games.  We have seen UEFA YL matches in Basle, Madrid, Ludogorets, Moscow, Maribor (50 mile drive to the match on the Hungarian border!) – but not Seville as away fans were not allowed in due to problems in a match with Spartak Moscow, bizarrely – and Napoli.
The UEFA YL matches are strange games to attend, from small crowds in Napoli to several hundred for Maribor to one thousand+ at the Spartak Moscow match last season.  For the latter there were more than 500 supporters in the 'away section' and Karen and I appeared to be the only UK-based LFC supporters.  This led to two 18/19 year-old Russians speaking to us to tell us that though they have spoken English for many years, we are the first English people they have ever met and spoken to.  They and many others had travelled long distances, such as from Tomsk in Siberia and St Petersburg, to be at the U 19 match – a chance to see Liverpool play, albeit U19, but mostly because they wanted to see 'the legend that is Steven Gerrard' in the flesh.
This article is for Subscribers only.
[ttt-subscribe-article]