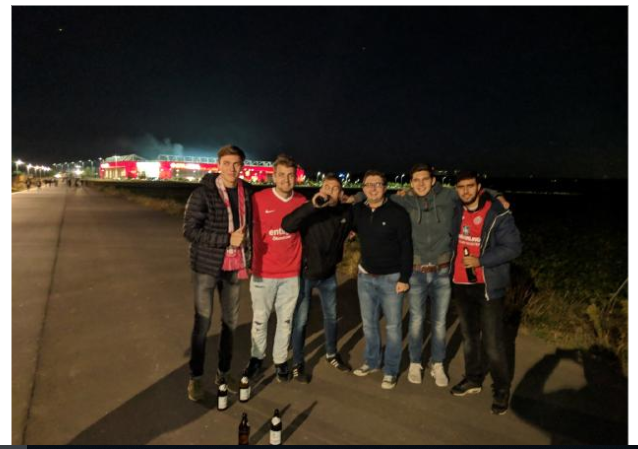 By Kris Patterson (TTT Subscriber krisbuddies).
Last season I broke my away game duck and it was a resounding success:  a 3-0 thumping of Stoke in the freezing cold of the Bet 365 stadium. My main memory from the game was of how much fun it was to be part of that atmosphere – I came out of that game hoarse and happy!
Before I jump in, I think it's really interesting to see the team from that night compared to now, albeit understanding there was an element of rotation involved. From the starting 11 that night of Mignolet, Moreno, Lovren, Matip, Gomez, Wijnaldum, Can, Mane, Firminho, Ox & Solanke, I'd argue that only 4 or 5 are guaranteed to be starters this year, based on our starting 11 so far this year – Lovren or Gomez, Wijnaldum, Mane and Bobby [Ox when back fit?]. Again, suggests that the level of improvement in the team is vast.
Anyway, I digress. I got the opportunity to break another personal duck recently. The company I work for recently purchased a business in Mainz, which has required a level of support to bring them in line with the company's policies etc. I was asked by my boss if I'd be willing to take on a part-time secondment to Mainz, to travel out every couple of weeks for three nights. Naturally, I jumped at the chance – it's not often you get the opportunity to 'cut your teeth' in another country. It also happens to be where a certain Herr Klopp made his name…
The rest of this article is for Subscribers only. There's a 'Subscribe' tab at the bottom of the page if you would like to join our thoughtful and respectful community.
[ttt-subscribe-article]