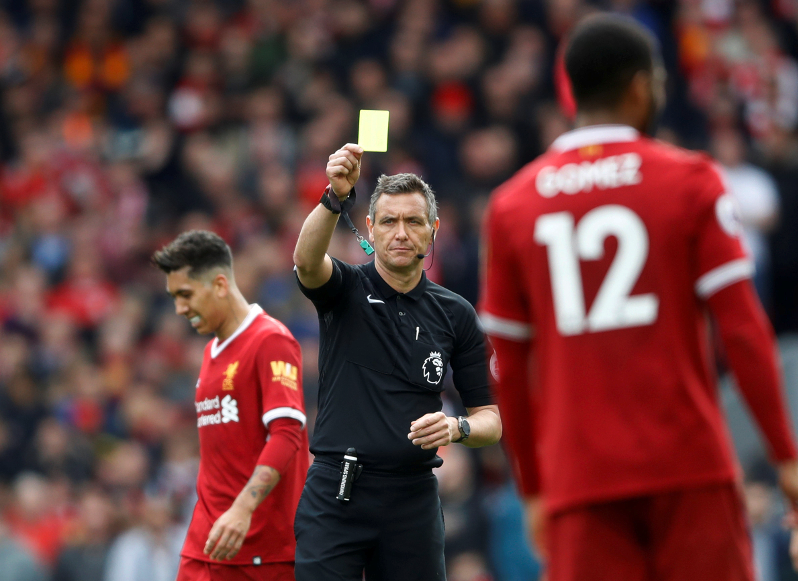 When you've been messing around with football statistics as long as I have, it's rare to stumble across a source of interesting free data that you haven't rinsed clean long ago. As a black belt in clear-cut chances and a 1st Dan (behind Kennett and Rhodes) in shots on target, I thought I'd found it all.
And yet, on football-lineups.com, I found something new: card stats. But not just how many times each team's players have been booked or sent off, but how often their opponents had too. I thought this would prove interesting to see how it compares to Paul Tomkins' excellent research into how many penalties most teams get, but Liverpool don't.
It's important to remember that card data is on a different scale to penalties. Since the start of the 2009/10 season, the Premier League has seen 870 penalties compared to 524 red cards (and 11,224 yellows but they are obviously rarely anywhere as near as match-altering in their importance).
And crucially, not all fouls are equal, so what follows is more of a general overview rather than proof of anything. I'm going to focus on 2015/16 onwards, in order to cover the Jürgen Klopp era at Liverpool, but also so we can see how the current batch of refs treat the Reds.
The first thing which jumped out at me was that Liverpool's matches feature the fewest total cards. Betting companies award 10 points for a yellow card and 25 for a red, and on that system the 'Pool's games have averaged 30.3 points in the last three years, compared to a league average of 36.0 and a high of 42.0 for West Ham. There have been just nine red cards in Liverpool's league games over the past three-and-a-bit seasons, which is the joint-fewest alongside Spurs.
Kopites have accused their team of being too nice and honest at times, but it seems their opponents are too (or at least, they're not carded for their indiscretions. This article can only look at the stats; if you've got time to review the video footage of all of the incidents, let me know how you get on).
Digging into the stats revealed that 49 percent of the card points in Liverpool's games go to their players; in other words, they're carded almost as often as their opponents. This didn't seem right to me, on the basis of how much attacking the Reds do (and players won't be carded for fouls in the opposition half as often). Yet it's not wildly different for most of the big six.

The rest of this article is for subscribers only.
[ttt-subscribe-article]