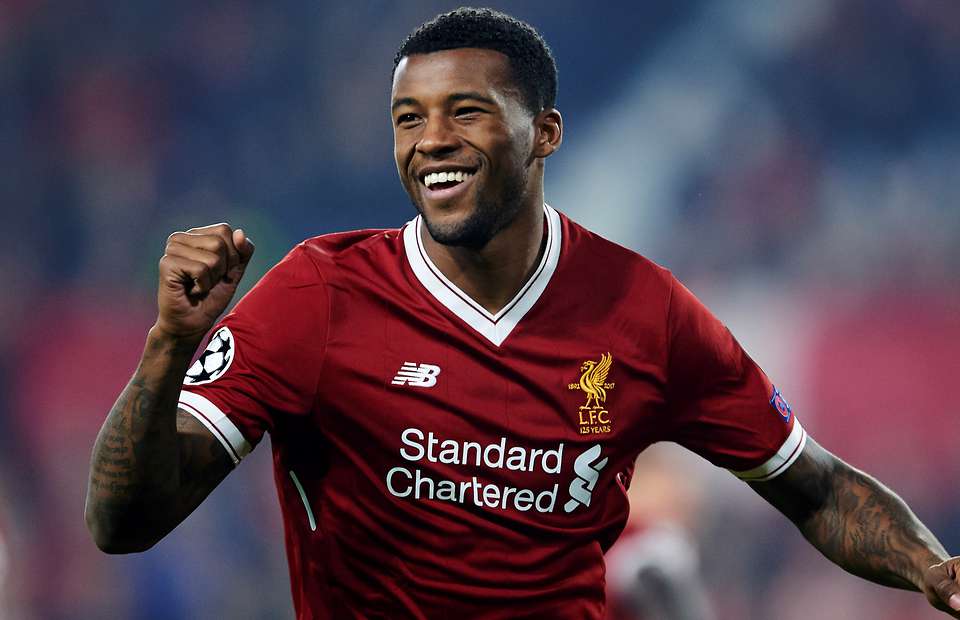 For years I've been preaching calmness, and not to get drawn into all-or-nothing thinking. But since the first leg victory over Manchester City in the spring, I've been just about more nervous than at any other time I can recall when it comes to the Reds. And I'm nervous because it all feels so fucking close.
It doesn't help that the Reds are still having (albeit increasingly rare) lapses in concentration, and too many of the great counterattacking overloads are ruined by selfish or poor decision-making; all of which made the result at Wembley an arse-twitching 2-1 rather than the 5-0 it could so easily have been by halfway through the second half. 
Indeed, the expected goals from Michael Caley had it at 0.9 to Spurs vs 3.4 to Liverpool, and bear in mind that Liverpool fluffed about 15 other promising breaks before a shot was even got away, which don't go into the equation. In xG the expected tally is rarely much above three, even in routs. When Gini Wijnaldum is scoring an away goal you know you must have been dominant. 
In fairness, Liverpool don't look like conceding many goals these days, and always look capable of scoring, which makes five wins from five feel deserved, even if they are doing their best to keep things just below perfection.
It's dangerous to think in terms of 'now or never'; not least when you are following a young team; one younger, on average, than Spurs, the media's "young" darlings. 
But 2018 has felt like "this is the time" for the Reds, even though next season and the season after could still be the time. After all, in 2020, the only current first-team Liverpool player who'll be older than 30 will still be James Milner. (Jordan Henderson will turn 30.) And we know that James Milner was reverse engineered, to get better with age.
But in 2020 Jürgen Klopp will be five years in, and these days, that usually means things will have gone stale; especially with an energy-sapping style.
Of course, Klopp managed seven years at both Mainz and Dortmund, and it trailed off around year five or six. So – given the age of almost all the Reds' best attacking players – the next two-three years feel vital. (As a note here, the defence has an average age of 22.75, which is insanely young!)
The purchases have added a new pressure too; the way the managers of generally bigger-spending clubs (with far greater wage bills and far bigger overall squad costs) are shifting the emphasis onto Liverpool, because the Reds spent the money raised from selling the most saleable asset, which is obviously different to spending the money raised from worldwide marketing schemes or overinflated commercial deals – in that a massive talent is lost in the process. The Manchester clubs don't have to sell in order to buy big. 
Also, breaking a world-record on a centre-back and goalkeeper is nothing like breaking the world record – full stop! – on other positions. To pay a lot of money for undervalued positions is not the same as paying even more money for other footballers you need (and these figures do not include inflation, which would put some defenders and goalkeepers at more than twice what Virgil van Dijk and Alisson cost). 
One summer's buying does not obviate all the previous mega-buying by richer clubs. If I pay £30,000 this year to build an extension on my modest three-bed semi, and you spend nothing but live in a 30-room mansion, you still have a 30-room mansion. Liverpool are still only the 4th-costliest side, and after inflation have a squad half the cost of the Manchester clubs. 
But the nerves are there because, despite not having an expensive squad in relation to Chelsea, Manchester City and Manchester United, Liverpool seem to have what it takes, and have set themselves up for an insane 23 days with a mauling of Spurs, to go five wins from five in the Premier League so far. It feels like there's no time like the present.
The remaining two-thirds of this article is for subscribers only. See below for details on how to sign up.
[ttt-subscribe-article]