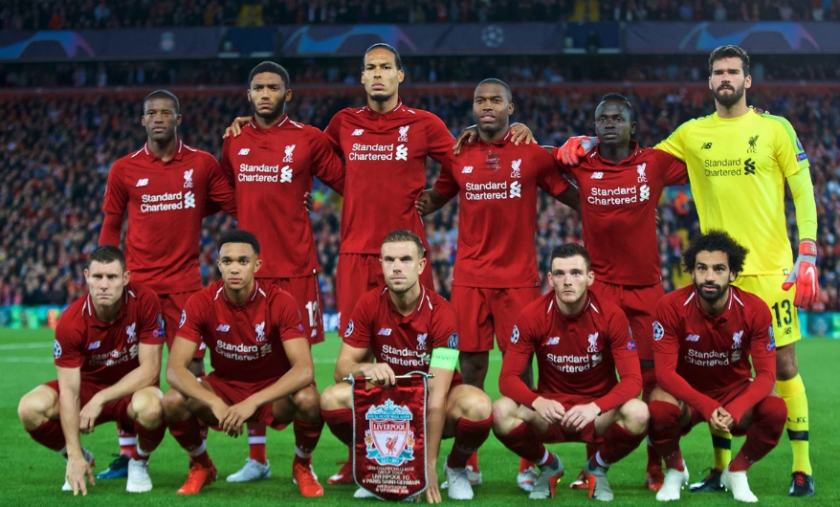 Football clubs at the elite level in Europe are doused in money these days, often without earning any of it. Huge 'investments' from various sources – and in Paris Saint-Germain's case possibly the biggest chunk of cash ever spent on individual football players. In particular the front three attacking players that faced the Reds on Tuesday evening: Neymar, Mbappe and Cavani. Pure mouth-watering skill, speed and finishing ability. And yet, this match exposed them to be examples of Pathetic Statuesque-Gasconade. 
Jonathan Wilson, in his match report in the Guardian, put it best:
Football still has the capacity to make the richest of men seem very foolish if they pursue glamour at the expense of substance – a heartening moral, so long as you don't think too closely about the source of the wealth that is paying for Neymar to squander his immense talents in an entitled fug of self-indulgence…

Each season the question seems to become more fundamental: what are PSG? A vanity project for Neymar? A strangely misplaced Nike marketing ploy? A laundromat for Qatar's international reputation? They're certainly not a football club in any traditional sense. And if they are supposed to be an agent of Qatari soft power, they really need to start emphasising the power aspect of that phrase rather than the soft.
He also questions the motives and tactics of their manager – Klopp's replacement at Dortmund – Thomas Tuchel. And yet, what is the best way to set up against this Liverpool side, especially at Anfield? Play the ball out from the back like Man City and get pressed to oblivion? While this style of play might be what the French side are used to, it just plays right into the Reds' hands. Another option is what Tuchel went with (although the exact instructions to the front three will never be known), essentially saying: dare you push Alexander-Arnold and Robertson forward if we leave our best trio of players in space waiting to hit you on the counter? It was incredibly risky, and of course Klopp's team took up the challenge with aplomb.
The rest of this article is for subscribers only, and includes:
Passing combinations and where each team's focus was in possession
Video analysis of goalscoring chances and counterattacks
Match xG timeline
Summary of the matches' key tactical points
[ttt-subscribe-article]