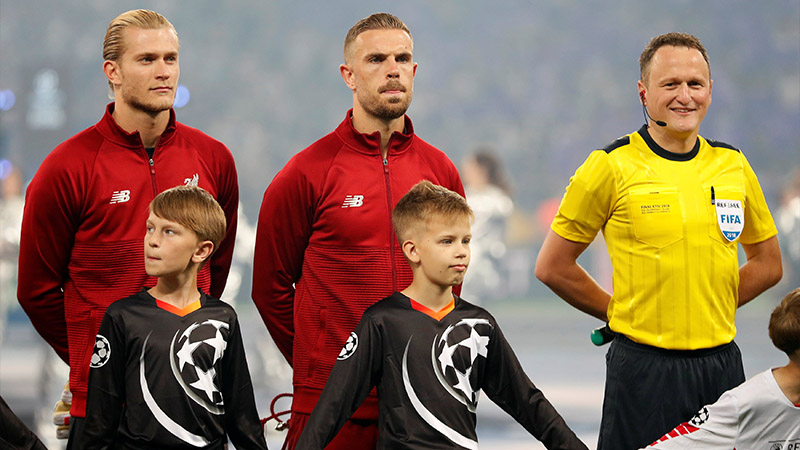 In February I wrote a guest piece for the fine folk at Redmen TV (a piece included in the latest TTT book on last season, "Boom!: How Jürgen Klopp's Explosive Liverpool Thrilled Europe") that sang, in some detail, the praises of Jordan Henderson and James Milner, shortly before they had such impressive ends to the season.
It was, in essence, a piece about improvement through practice and dedication as much as about unsung heroes. It was about me, as a writer, learning from all manner of books on how we improve at whatever it is we do; things like the long-known 10,000-hour rule, but also the importance of training that pushes you beyond your limits (so not just "doing" 10,000 hours to reach the top, but 10,000 meaningful hours), and things like having a "growth mindset", where you believe that talent is not natural and God-given, but something that is shaped via practice (whereas "fixed mindset" people believe in talent, and if you believe you have God-given talent you are less likely to push yourself and work at it. After all, it was bestowed upon you.)
Two of the must-readable must-read books on modern sports are both by Matthew Syed, with Bounce a fascinating dive into the psychology of sport, and Black Box Thinking a look at the dangers of blame culture, and how mistakes actually are the basis of learning (which is not a sports book per se, but includes sections on sport, and is entirely applicable to sport).
As Loris Karius looks to rebuild his shattered reputation – based (after an excellent few months in goal) on one really bad half of football, albeit whilst possibly concussed after an elbow in the head from Sergio "Pig's Heart" Ramos – he will face a barrage of closed-minded thinking. Until that second half in Kiev, Karius had looked greatly improved, and if the World Cup has shown as anything it's that top keepers make blunders in high-profile games. (The old USSR seems to have an excess of goalkeeping nerve-agents right now.)
While I hope I stay open-minded longer than most, I'm not immune from closing my thinking on certain players, something Jürgen Klopp has started to dispel in me with his public statements and his beliefs. Just as Liverpool and England fans appeared to want to fly Jordan Henderson to Australia and leave him there, I would have tried to evoke 18th Century laws of transportation in shipping Dejan Lovren to Tasmania. Sharing the view of many others, his chaotic display against Spurs last autumn was the final straw for me, albeit after I'd already had several previous final straws with the big Croat.
And yet, as I write, either Henderson or Lovren will play in a World Cup final, as a key man in their team's spine, a few weeks after being key men in their team's spine in a Champions League final. Win or lose, that's not a bad double to achieve in a single summer. How often is that feat achieved? (And yet, feats don't have to be about winning. There are all manner of gradations to achievement.)
Henderson, perhaps one of the most unfairly pilloried players in English national team history (and one of the reasons I lost any sense of connection with Team England, albeit with Roy Hodgson also playing a major part), has the longest unbeaten run of any player in its history, with 23 wins and six draws from his past 29 appearances. While Henderson has just been one component, if the team wins a staggering 80% of the games in which you play, over a four year period, when otherwise it averages a much more modest percentage, then you can't be doing much wrong. It may be partly coincidental, but not entirely coincidental.
Karius stands at a similar crossroads to those faced by Lovren and Henderson in terms of public perceptions, although I absolutely loved how Klopp stuck by Lovren after his Wembley wobbles, not least because you could see the player responding to the faith put in him, and only made a couple of errors over the rest of the season. I didn't necessarily agree with Klopp at the time, but we too, as fans, can learn from world-class managers.
Karius' on-field humiliation was far greater than Lovren's, given the magnitude of the game, but it's worth looking at Syed's take on "bounce", as well as the dangers of blame culture; indeed, shaming culture. (To quote my favourite badass Texan researcher, Brené Brown, "Guilt is good, shame is bad". She says we learn from guilt, as it helps us explore what we got wrong; we did a bad thing, and we look to how we can do it right in the future. But shame shuts us down; we are a bad thing, and must hide away.)
The bulk of this article is for subscribers only.
[ttt-subscribe-article]