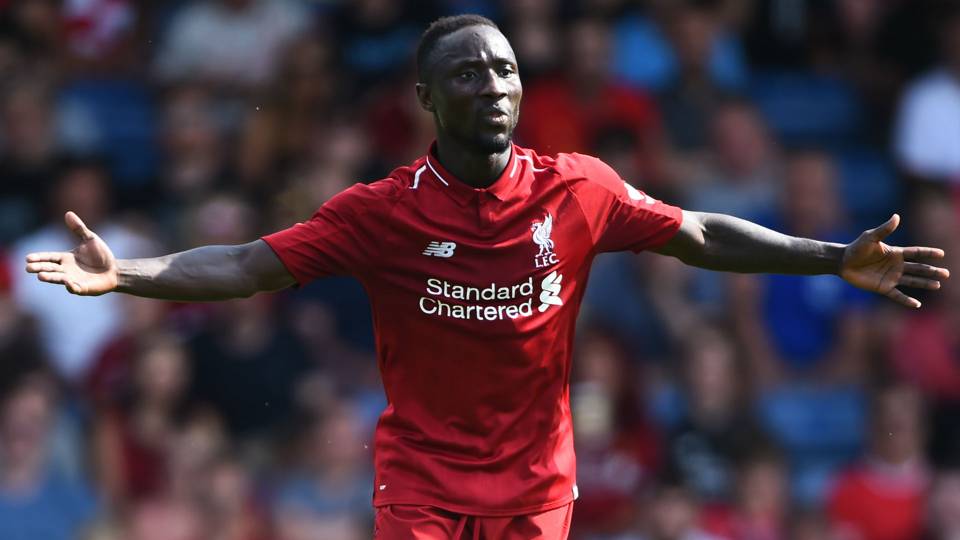 AKA: Players Are Not Fixed Entities. They Change and Develop In Relation To Their Surroundings.
At the moment it seems that when Manchester United sign exciting players, they get dragged into the increasing dullness of their manager's approach, and are sapped by his negativity. United could still theoretically win the league under Jose Mourinho, but only, it seems, by playing like Leicester in 2016 with Real Madrid's budget. (United haven't spent much this summer, but still have all those players from summer after summer of lavish spending. Mourinho seems incapable of seeing this most basic of facts.)
Also right now, anyone Liverpool sign seems to instantly become even more exciting. Hang on, I didn't think Mo Salah was supposed to be this good? Hang on, I didn't think Andy Robertson was supposed to be this good? Hang on, I didn't think Alex Oxlade-Chamberlain was supposed to be this good? Hang on, I didn't think Sadio Mané was supposed to be this good? And hell – hang on, I didn't even think Virgil van Dijk was supposed to be this good? The same can be said of players like Roberto Firmino, Jordan Henderson and Adam Lallana, inherited by Jürgen Klopp.
It's wrong to read too much into preseason games (and they always come with a ton of caveats), but last summer Mo Salah turned up and was instantly nabbing goals in unexpected quantities – including sneaky headers from blind-side runs. Of course, five summers ago, Iago Aspas was banging them in in preseason, only to be (semi-understandably) relegated to the subs bench when Luis Suarez and Daniel Sturridge were firing. Aspas could have become the poster boy for preseason meaning nothing (remember, Bruno Cheyrou had one excellent preseason game in 2002), but actually, Aspas was scoring at this year's World Cup for Spain, having become consistently prolific in his homeland. Turns out he wasn't a bad player at all.
But for all Brendan Rodgers' poor handling of those committee signings he wasn't instantly taken with (which, most damningly, includes Firmino), Aspas shows that a player is not the same player when moved from context to context. Every player has his own qualities, but they are enhanced or diminished by the manager he plays for and the players around him, as well as myriad other factors, like his life off the pitch, his fitness issues, and so on.
This phenomenon first struck home to me with John Barnes in the late 1980s, when I was in my teens. "Why doesn't he play the same way for England?" everyone said. Well, England didn't play fast possession-based near-"total" football. England didn't control the midfield, they often bypassed it. England had Stuart Pearce bombing past Barnes the whole time, often giving Barnes no room to work in, and meaning he had to cover. (Which is fine now and again, but the system wasn't worked to make the most of Barnes' superior attacking talents.) And Barnes didn't feel loved, or even respected. And so, by far the best player in English football between 1987 and 1991 (when his Achilles snapped) was peripheral and marginalised in his peak in a totally different setup. 
So any time Liverpool sign someone now, we have to judge them differently; they are not what they were at their previous clubs. Xherdan Shaqiri is not what he was at Stoke. Every single aspect of the dynamics is different. There's a chance players can look worse, of course, but since Klopp arrived they are pretty much all turning out to be even better. 
So, why is that? And why are Manchester United so turgid these days? Even allowing for the semi-reserve side United put out over the weekend (but which included Alexis Sanchez, Ander Herrera and the ever-impressive Eric Bailly), they lost the latter part of the game 3-0 when Liverpool had a 17-year-old winger at right-back, three inexperienced youngsters in central midfield, a young winger, and played the game with two teenage goalkeepers and (the second half) with a central defender, all of whom have played zero professional minutes of football in their lives. 
Contrary to what Mourinho suggested, it was nothing like Liverpool's first team; and even the first-half team, which had some familiar names, did not contain absentees Firmino, Naby Keita, Jordan Henderson, Gini Wijnaldum, Trent Alexander-Arnold, Joël Matip, Dejan Lovren, Nathaniel Clyne, Divock Origi, Danny Ings, Alex Oxlade-Chamberlain – 12 full internationals – and all its senior keepers, including new signing Alisson Becker (making for 14 absent full internationals; 15 including the unused Lazar Markovic). 
To reiterate, Liverpool played rookie teenage keepers in both halves … and United still didn't attack. To be so spineless bodes badly for them, you suspect, but they have the defenders – and strikers – to "do a Leicester". (Although of course, Paul Pogba for France looks very different to Paul Pogba for Mourinho.) I try not to talk too much about a club whose fanbase talks and sings constantly about Liverpool, but as the two clubs have just met, and will be amongst the four favourites for the title, some discussion now seems appropriate. And in fairness, I'm fascinated by the decline of Mourinho, especially after they way he has stirred things up with Liverpool fans for 14 years now. The cocksure young Portuguese has been replaced by a miserable middle-aged man, whose cutting-edge approach (and cutting jibes) now seem dated and a little sad.
The other day, Manchester City's depleted young team played like their senior team, as did Liverpool's against Manchester United. Indeed, United's mirrored their senior side too, but in that it played negative, boring football. 
Here's how positive he's being about his squad players: "….this is not my squad. This is not even half my squad, or 30% of it. So don't look to this…"; and "I just hope the boys on deserved holidays take care of themselves a little bit and somebody wants to do what [Marcus] Rashford and [Phil] Jones do, which is to be back a little bit earlier to try and help the team because for the beginning of the season we are going to be in trouble."
Inspiring stuff. 
Anyway, enough about Mourinho. Let me move onto a review of Liverpool's new signings so far (and a look at the exciting prospects of those emerging or re-emerging), and how things are shaping up in general in preseason. 
The second half of this article is for subscribers only. See details below on how to sign up to join one of the smartest Liverpool forums on the web.
[ttt-subscribe-article]