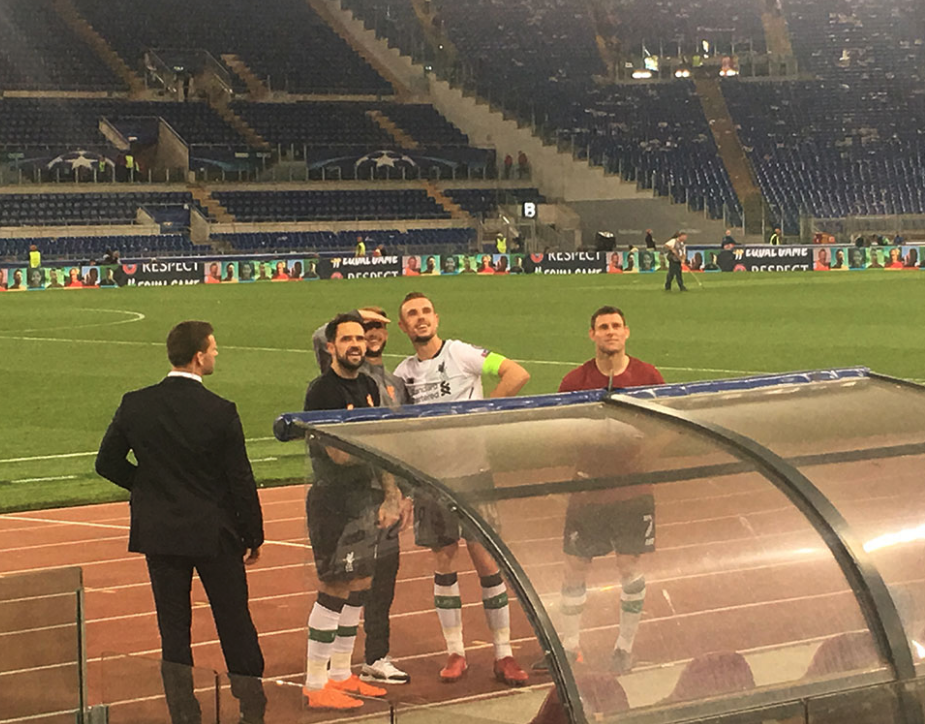 By TTT subscriber Leftfooter.
THE BUILD UP
A big part of the attraction of being a freelancer is that it doesn't require much manoeuvring to set the wheels in motion when any event of interest pops up on the sporting calendar. Thus it was in December when a friend messaged me 'Liverpool playing 3 in a row at HQ, you coming over?' At the time I found myself mid-way through a cycling trip across the top of Italy and had no intention of taking a break. A no more than curious look at my flight app resulted in the bike being parked up and an unscheduled 10-day break to L4 ensued. A 7-1 goal fest, a derby and a rather turgid affair against WAB followed.
Thus it also was when the draw for the semi-final was made. At this stage, I was on the Adriatic coast and silently wishing for Roma solely for their proximity. Fortune's munificent visage shined upon me, inexpensive flights were booked from Corfu and once again, the wheels were set into motion.
The tragic events outside the ground involving Sean Cox, during the first leg, started to cause me genuine concern about my safety. Straight away I phoned the Rome Tourist Board and Stadio Olimpico local police and voiced those concerns in the strongest of terms. Their advice was both professional and helpful. It seemed the Italians were taking security concerns very seriously. Fast forward a few days and an intemperate story in 'Il Tempo' predicted that 1000 Liverpool hooligans were set to descend upon Rome for the return leg. My blood was boiling as an already-tricky situation had now just been needlessly inflamed. The article in the aforementioned rag included the name of the Police Spokesperson to whom the hooligan count was attributed. A quick search of social media turned up his contact details. I sent a remarkably restrained message (denuded of all profanity), laying out the recklessness of his words and the grave concern that I now felt for the safety of travelling LFC fans. He responded that evening and seemed genuinely distressed that his name had been used to create such a story and situation. His lengthy reply included his actual statement in full, which made no mention of any number of predicted hooligans, and moreover highlighted the threat that the Ultras posed to general security overall (Here he is speaking to the BBC, 11 minutes in)
I was glad that I'd gotten in touch with all the parties involved, as I firmly believe that voicing your concerns in situations like these can at times have a real impact.
The rest of this article is for subscribers.
[ttt-subscribe-article]