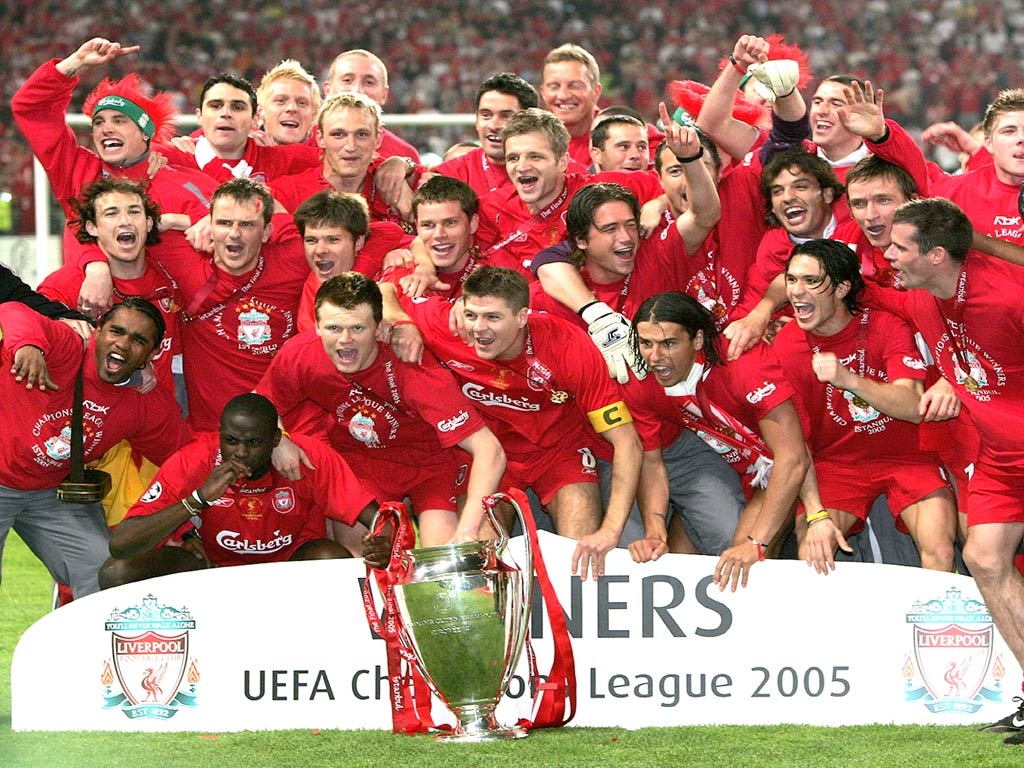 These stats are 100% unofficial. I have had no formal training in how to collate them, but from years of working with football stats I have a pretty good idea of how they are gathered. Videos in this article are marked up for desktop only and are unlikely to work on other devices. The full video of the match can be viewed here.
With Liverpool bound for Kiev and the Champions League final, it's only right that the next classic match review should be a previous example of where the Reds went after Ol' Big Ears. While a case could be made for the 1981 final, in light of Liverpool's forthcoming opponents, when it comes to being underdogs against a team in white, how could we not choose Istanbul?
And make no mistake about it, Rafa Benitez's side were undoubtedly the outsiders for this one. In the opinion of Clubelo.com, Liverpool were the 13th best side in Europe on the day of the match, just behind Villarreal and PSV. No, really.
Milan, meanwhile, were rated third, and looking for their second Champions League victory in three seasons. As it stands today, Real Madrid are second in their rankings are Liverpool are sixth, so this year's final should be a far closer contest.
This article is for Subscribers only, There's a 'Subscribe' tab at the bottom of the page.
[ttt-subscribe-article]